The power supply of NVIDIA RTX 40 series graphics cards has been replaced with a brand new 12VHPWR connector. This connector does not exist in previous power supplies, so users must connect the graphics card through an adapter cable or replace a new power supply. However, earlier, due to the unstable power cord or other reasons, it caused the card to burn.

At that time, there were two types of new joints, the bump contact represented by ASTRON, and the shrapnel contact of NTK. In the early report on the overheating of the 4090 power supply end, some people suspected that the bump connection was the culprit for the overheating of the external power supply port, but NVIDIA did not clearly point out which form is better, and blamed all cases on "not tightly plugged in" , to remind the user to confirm that the connector must be inserted to the end, and the wiring harness should be avoided from bending as much as possible.
Intel now clearly points out that the shrapnel type has a larger contact area and higher reliability. It is recommended that manufacturers use four shrapnel connectors instead of three-bump connectors when producing harnesses.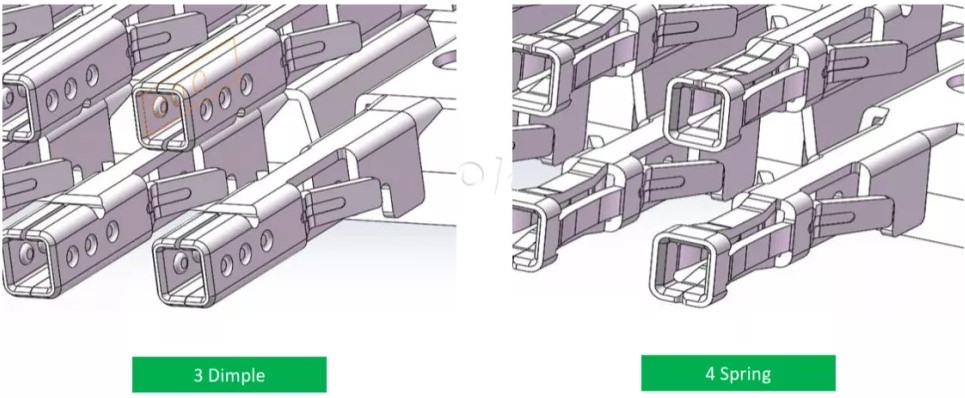 Although Intel is not responsible for designing the 12VHPWR connector, it is only responsible for making the PCIe 5.0 standard. The PCI-SIG organization responsible for the implementation has pushed the responsibility completely away, emphasizing in the statement that it only needs to make requirements, and each member will be responsible for how to design, use materials or production.
Users who are using RTX 4090 can check their own 12VHPWR wire, which connector is used. If it is a bump type, it is safer to consider replacing it.