Many times, especially as we do 3C editors, before the new machine is released, you can listen to the product introduction in many cases, but the main premise is that you must sign a document called NDA, which is the non-disclosure agreement we often hear. If you are using an iPhone or iPad and receive a PDF file that needs to be signed, how can you sign it without using a third-party application? This article teaches you how to get started.
Although there are many third-party applications that can help you sign PDF documents on iPhone or iPad, such as DocuSign, Sign Easy, etc.; but in fact, no third-party software is required, as iPhone and iPad can already do PDF signing file signing function.
As long as you use the markup function in iOS, you can quickly create and save signatures, and add signatures to PDF files quickly and accurately through the touch screen of your iPhone or iPad. If you use a Mac, you can also find the same signature option in the "Mark" function on macOS. You can even use the Mac's touchpad to create a signature, or use the camera to grab a signature from a physical document, or use the iPhone or iPad for input.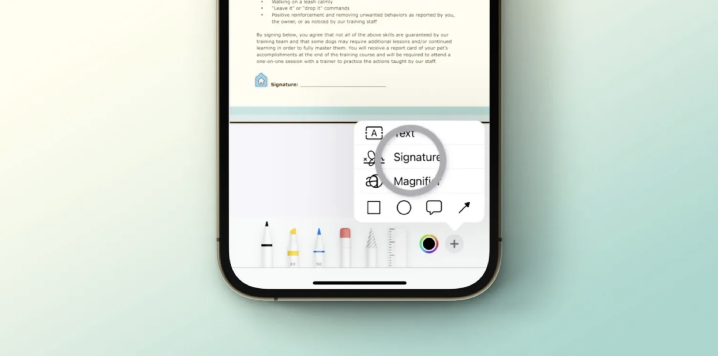 How to sign documents on iPhone and iPad?
001: Open a PDF or other file on your iPhone or iPad (also works in the Photos app)
002: Click on the marked option (usually in the bottom or top right corner)
003: Click the + sign and select "Signature File".
004: Now you can select existing signatures or click "Add or remove signature files" to manage them.
005: Place your signature where you want it, then use the blue dots in the corners to adjust the size.
Watch Apple's official demo now