The curved screen of Samsung mobile phones has always been the mark of the top flagship, but people have different opinions on the curved screen, and the S Pen stylus makes the existence of the curved screen meaningless. Samsung seems to have admitted that curved screens aren't optimal, and in the latest flagship Galaxy S23 Ultra, the sides are finally flat.
Samsung's previous flagships have had hyperbolic screens, which can cause unpleasant reflections on the sides and, in some cases, lead to higher repair costs.
In the Samsung Galaxy S22 Ultra, the curved glass edge makes it physically more difficult to use the S Pen along the side of the display, as it can easily slide off the side if it is too close to the edge, resulting in a bump.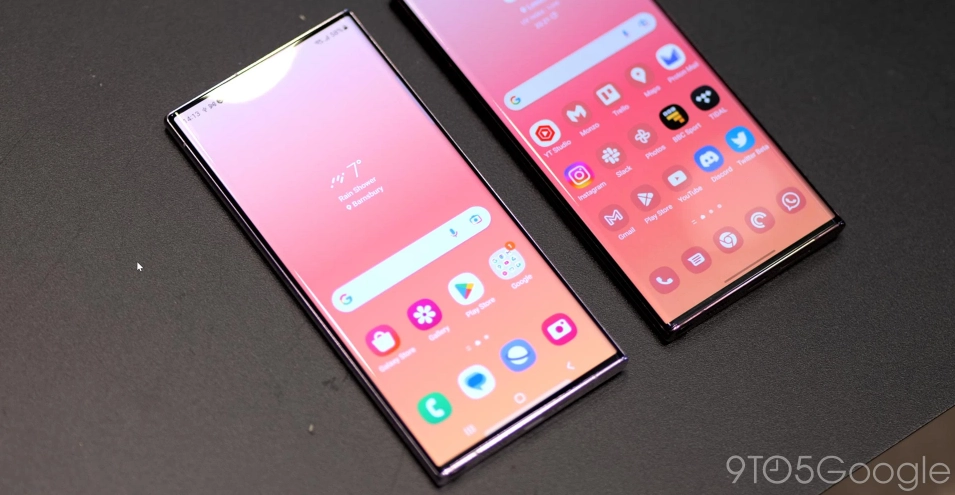 With the Galaxy S23 Ultra, Samsung is correcting this by reducing the curvature of the screen. According to media reports, the glass arc on both sides of Samsung's Galaxy S23 Ultra display has been reduced by 30%, and the change will be obvious when you see it with your own eyes.
In addition, the wide 6.8-inch edge-to-edge display on the Samsung Galaxy S23 Ultra is sharper than the Galaxy S22 Ultra because the curvature of the display has been reduced by 30%, creating a larger and flatter surface area for the best viewing experience for users .
In fact, the usable area of ​​the Samsung Galaxy S23 Ultra is basically completely flat, but the only real downside is that the bezels look slightly larger. Finally, I hope Samsung can completely change this situation.