Will Apple launch XR glasses this year? To enter the metaverse, you need a pair of glasses or a helmet that puts you inside? It is not necessary to estimate that an agent in Hong Kong will introduce TCL NXTWEAR S, a pair of glasses that support XR gadgets and applications. If you want to give priority to these futuristic Gadgets, you can definitely fight.
unboxing
Speaking of XR applications, many Hong Kong people will think of Meta's Quest 2. Although there are no licensed products, parallel imports cost more than 2,000 yuan, which is worth playing. But Quest 2 is a helmet, and it must not be as light as the TCL NXTWEAR S tested this time. TCL NXTWEAR S is slightly larger than ordinary glasses, but it is thinner than Quest 2! And it feels quite light to wear, even if you wear it for a long time, it will not be uncomfortable. There is a "glasses case" storage box with the machine, even if it is taken out of the street, it can be very light.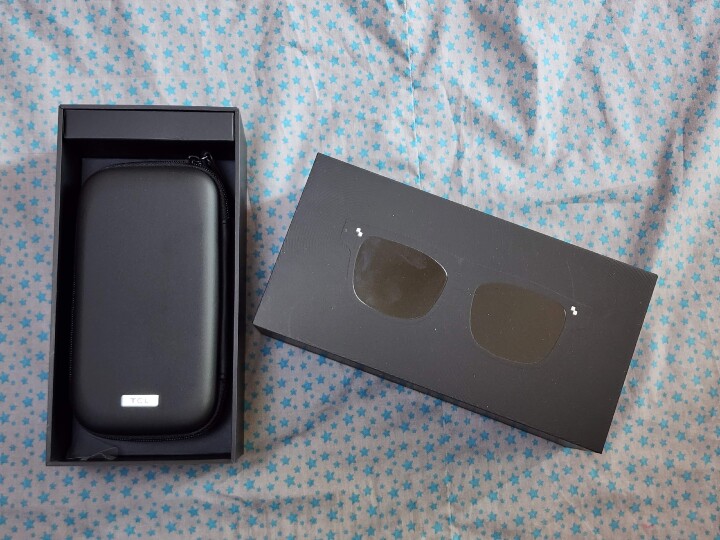 Packaging for TCL NXTWEAR S.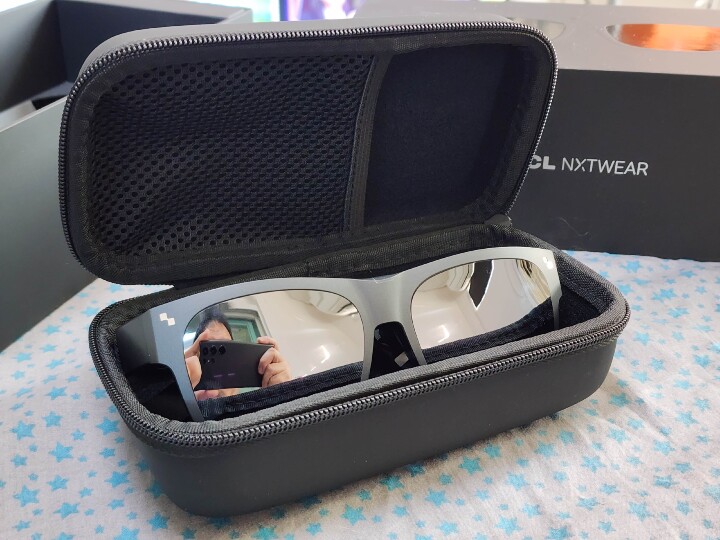 The glasses case that comes with the phone.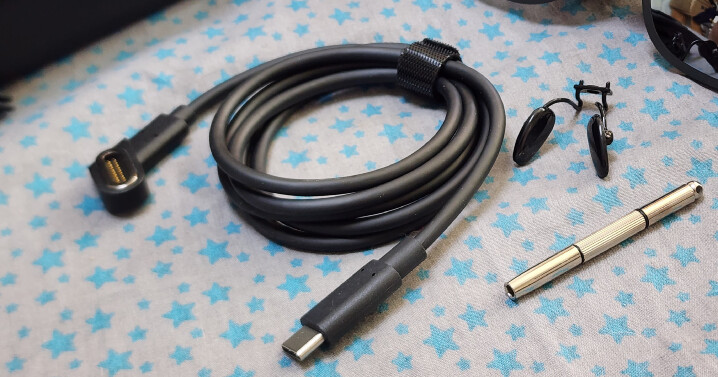 Equipment connection wires and tuning screws.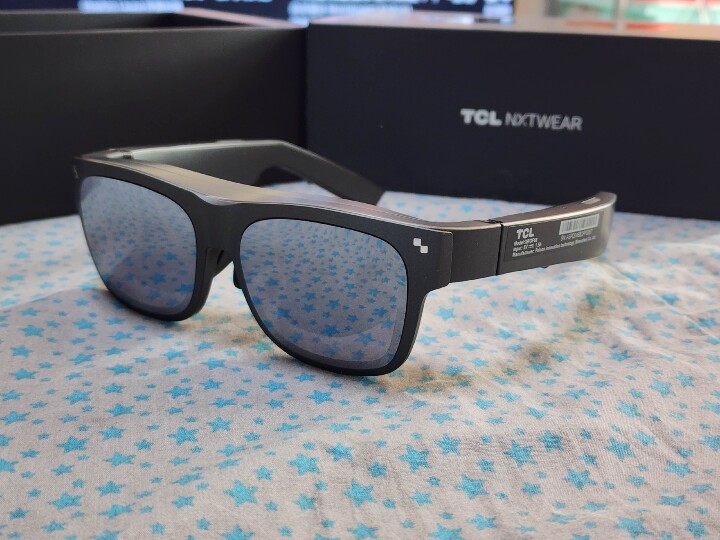 Real machine appearance
hardware part
In terms of hardware, TCL NXTWEAR S uses dual MicroOLED displays that support 1080p, which is equivalent to viewing a 130-inch screen four meters away. This XR glasses has a 45° field of view (FOV), a contrast ratio greater than 100,000:1, and a 49-angle resolution (PPD), with clear picture details. Although the specifications of the glasses are good, if you are short-sighted or far-sighted, it is a challenge to play with the glasses here. Fortunately, you can find an agent to add myopic lenses with prescriptions, and ordinary optical shops can also add appropriate lenses.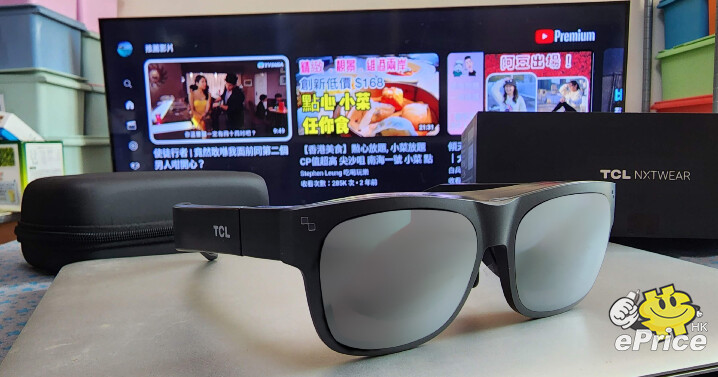 ▲ TCL NXTWEAR S has obtained the three certifications of low blue light, flicker-free and eye comfort from TÜV Rheinland Rheinland Eye Care in Germany.
When I see TCL NXTWEAR S, I think of HTC Flow, which was sold in Hong Kong around November last year. Both are XR glasses, but TCL NXTWEAR S cannot operate independently. It must be connected with the phone to cooperate with different equipment. For Android mobile phones, it supports mobile phones with USB-C DP output, which are usually relatively high-end models; as long as a suitable USB-C Adapter can be connected to a Windows computer, iPhone, Nintendo Switch, Playstation and Xbox, the original display on the screen The displayed screen can be projected to NXTWEAR S for use. TCL NXTWEAR S has expanded to include drones, and can be connected to the DJI RC Pro remote control. In NXTWEAR S, you can use the unique flying experience of the first-person perspective.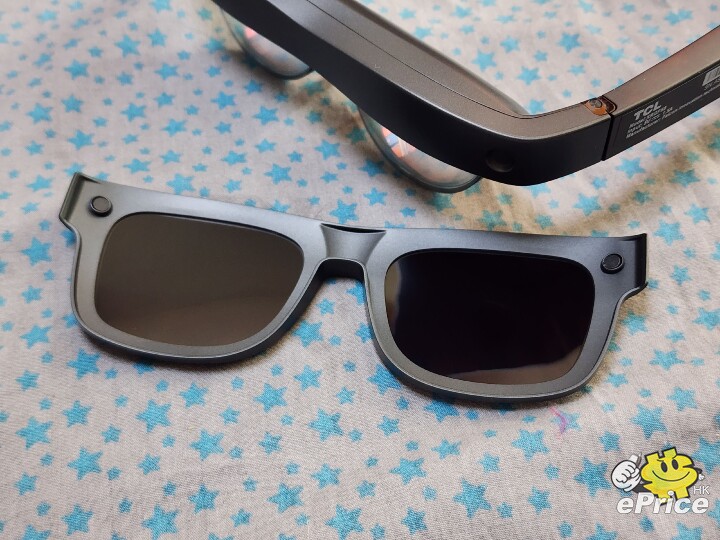 ▲ In fact, there is a piece of sunglasses, put on the glasses and you can see all the content.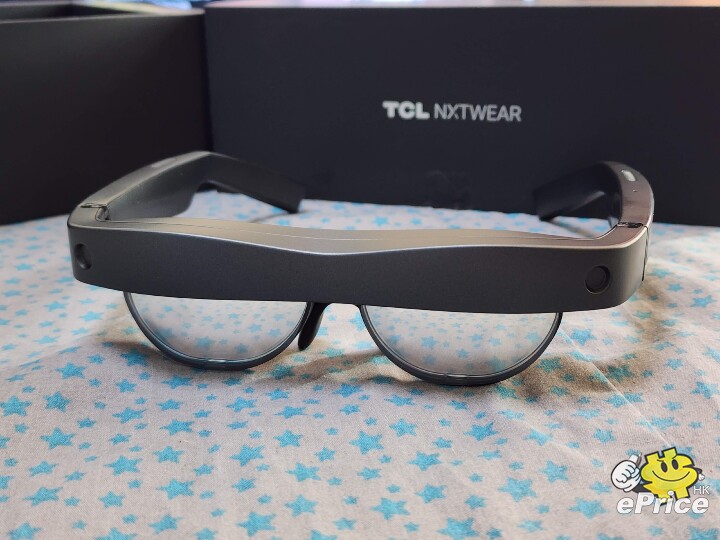 ▲ Without installation, you can vaguely see the surrounding environment.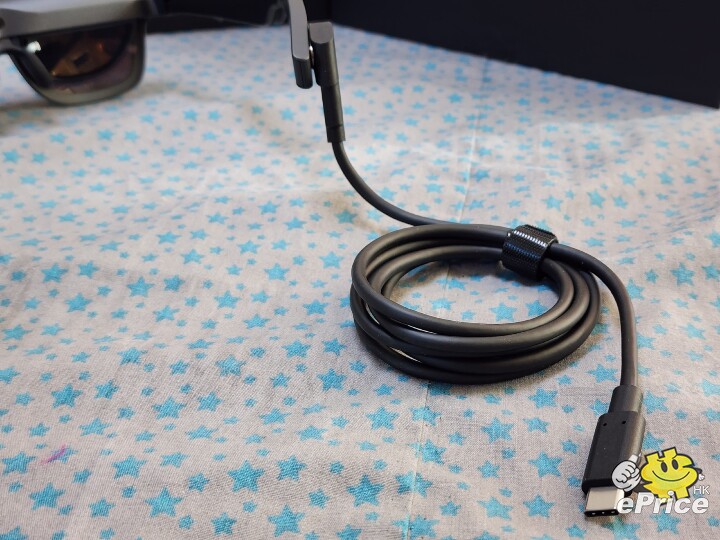 ▲ Use this USB-C Adapter to connect with mobile phones and other devices.
Because I don't have those Adapters, I can only use them with Android phones. The Samsung Galaxy S22 Ultra in your hand supports USB-C Display Port, follow the QR Code in the manual in the box, download and install the TCL AR App, and you can use NXTWEAR S through your phone. There are three ways to connect with an Android phone. First, you will enter TCL's own XR interface, where you can download some 3D games and a small amount of 3D and full-screen videos. As mentioned earlier, using TCL NXTWEAR S as the screen is equivalent to looking at a 130-inch awning. But more practically, it seems that the content of the mobile phone is projected to the TCL NXTWEAR S. Whatever you operate on the mobile phone can be projected to the NXTWEAR S, including watching Youtube or private videos in this "130-inch big mount".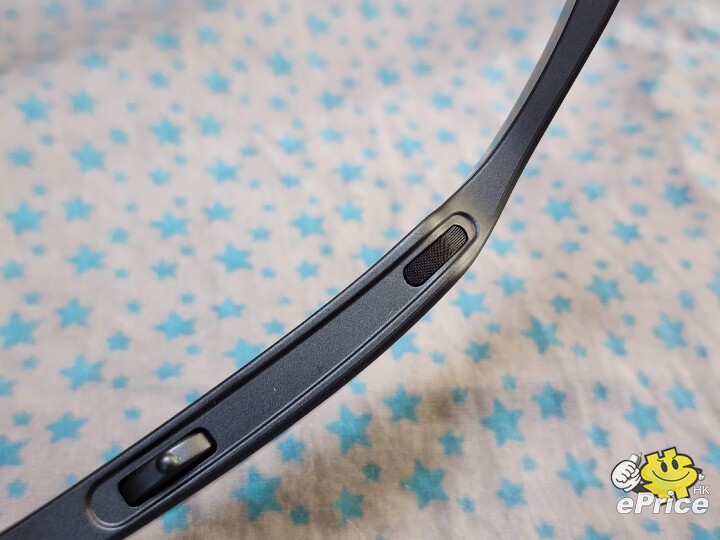 ▲ The built-in speakers of TCL NXTWEAR S bring users a more spatial stereo sound field.
Another way to play is to find a mobile phone with Desktop Mode. For example, Samsung Galaxy S22 Ultra can start the Dex Mode desktop mode as long as it is connected to the screen. Because Samsung Dex Mode can turn the mobile phone screen into a Touch Pad, you can add a Bluetooth keyboard to turn NXTWEAR S into a screen. This portable computer is very cool and funny.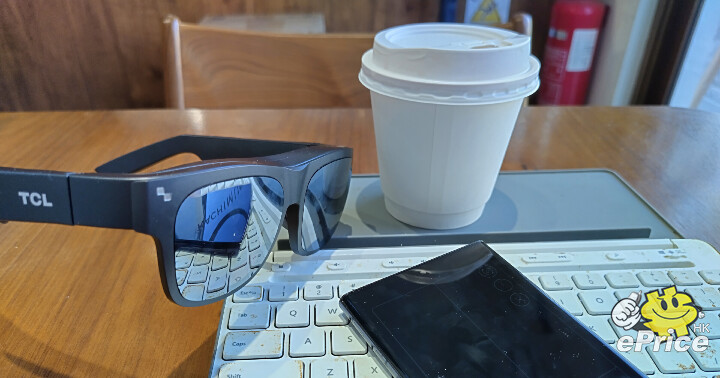 Summary: fun
I have always had a bad opinion of these XR glasses, because there are not many applications and games, and the price is not fair, just like a toy. But because it supports connecting to the mobile phone, projecting the screen of the mobile phone to the glasses to watch movies is more enjoyable than just looking at the screen of the mobile phone. As for working, it is possible, but it is not actually possible to do this. Think about it if you are in a coffee I can't stand how other people's eyes will look if I have this behavior in my room.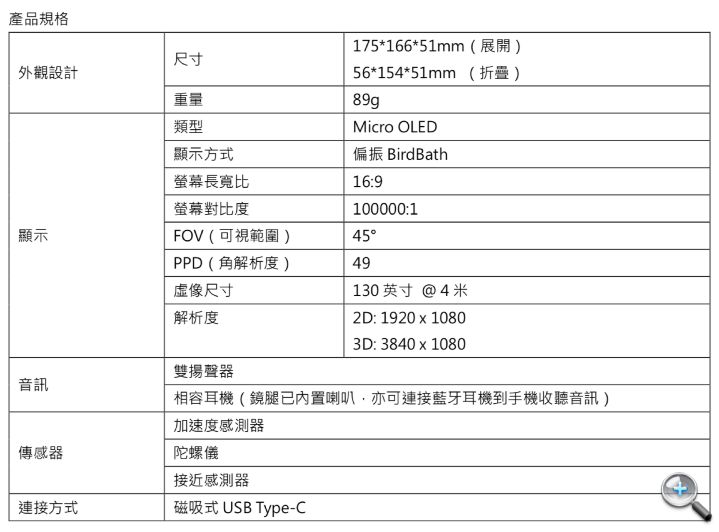 ▲ specification sheet
TCL NXTWEAR S is now available at csl., Fortress and 2000 Fun designated stores, with a suggested retail price of HK$3099. Its supporting adapter is also released simultaneously on the above-mentioned channels. Anyone who purchases brand-new original licensed products from designated operators and retailers can receive a pair of TCL NXTWEAR S matching myopia correction lenses for free at the designated after-sales service center, first come first served, while supplies last.