[The Epoch Times, March 17, 2022](The Epoch Times reporter Zhang Ting, Li Yan comprehensive report) On Thursday (March 17), the Russian-Ukrainian war entered the 22nd day. Ukrainian rescuers were at the scene on Thursday after Russian troops were accused of bombing a theater in Mariupol. Officials in Chernihiv, a city northeast of the capital Kyiv, said the city suffered huge losses due to the continued Russian attack.
Thursday marked the official fourth week of the Russian-Ukrainian war. At a regular news conference that day, Kremlin spokesman Dmitry Peskov said Russia and Ukraine were not close to signing an agreement to end the war. "The work continues – we'll let you know when there's progress," he said.
Air battles broke out over Kyiv in the early hours of Thursday. The Ukrainian military claims their air defenses shot down Russian planes and cruise missiles over Kyiv by 10. But the remnants of a rocket hit a 16-story apartment building, killing at least one person.
Ukrainian President Volodymyr Zelensky addressed German lawmakers via video on Thursday, urging Germany to do more to stop the war.
The UN Security Council will meet on Thursday to discuss the humanitarian situation in Ukraine.
The following is a real-time update of the situation in Russia and Ukraine on March 17:
South Korea closes temporary embassy in Ukraine in response to 'escalating military threat'
South Korea will close its temporary embassy in the western Ukrainian city of Lviv due to the "escalating military threat" near the city of Lviv in western Ukraine, South Korea's foreign ministry said in a statement on Friday.
The increasing military threat near Lviv has made it difficult for the temporary embassy to "operate and ensure the safety of its staff," the statement said.
On March 3, South Korea moved its embassy in Ukraine from the capital Kyiv to Lviv.
South Korea also has temporary offices in Chernivtsi in southwestern Ukraine and Romania, which will remain open.
British Ministry of Defense: Russian military faces logistical challenges such as food shortages
The British Ministry of Defence said in a statement on Thursday (17th) that Russian troops continued to face logistical problems in the "faltering invasion of Ukraine".
The British Ministry of Defence said in its latest intelligence update that the Russian military was unable to even "resupply basic necessities such as food and fuel to the vanguard due to its inability to control Ukraine's airspace and challenges on the ground."
"Reluctance to conduct transnational maneuvers, lack of air control, and limited bridging capabilities are preventing Russia from effectively resupplying its leading forces with basic necessities such as food and fuel," the Defense Department said.
"Ukrainian counterattacks are forcing Russia to divert large numbers of troops to their own supply lines. This severely limits Russia's offensive potential."
BBC: Putin proposes several truce conditions in Russia-Ukraine war
According to reports, Russian President Vladimir Putin in a phone call with Turkish President Recep Tayyip Erdogan on Thursday (17th) outlined the conditions needed to stop the invasion of Ukraine.
According to the BBC, a Turkish official who heard the call said Putin would end the invasion if several conditions were met, one of which was Ukraine's pledge to remain neutral and not to join NATO.
Ibrahim Kalin, a senior adviser and spokesman for Erdogan, said Russia also asked Ukraine to disarmament to mitigate future threats to Russia and to provide legal protection for Ukraine's Russian language.
In addition, Putin also reportedly wants promises related to the "denazification" of Ukraine.
City Council: Mariupol is attacked 50 to 100 times a day
According to Ukraine's Mariupol City Council, the besieged city is hit by 50 to 100 shells a day.
"The city has been locked down for 16 days, and Mariupol's more than 350,000 inhabitants continue to shelter in shelters and basements from constant shelling by the Russian occupying forces," a city council statement said.
"Approximately 80 percent of the city's homes were attacked, and nearly 30 percent of them were not recoverable," the statement continued.
Ukraine: 8 of 9 agreed evacuation corridors operate as planned
The Ukrainian government said eight of the nine agreed-upon evacuation corridors were operating as planned on Thursday, including one outside the besieged city of Mariupol.
The minister in charge, Iryna Vereshchuk, said nearly 800 private cars left Mariupol on Thursday and more than 2,000 people had travelled through Russian-occupied territory to the city of Zaporozhye by early evening (Zaporizhzhia).
For the first time in many days, an agreement has been reached on a corridor outside Mariupol.
Elsewhere, 36 tons of food and medicine were delivered to the northwestern Kyiv towns of Hostomel and Bucha, as well as to three villages in the northeastern part of Kyiv — the areas most severely hit by Russian forces artillery and rocket attacks.
Vereshuk said a planned corridor between Kharkiv and Vovchansk, near the Russian border, failed to operate due to Russian shelling.
Ukrainian official: Another mayor captured by the Russian army
According to a video released on Thursday (17th) by Oleh Syniehubov, head of the administrative authority of the Kharkiv region in Ukraine, the mayor of the region's Velykoburlutska city, Viktor. Tereshchenko (Viktor Tereshchenko) was captured by the Russian army.
"Victor Tereshenko was kidnapped directly from his workplace and taken to the local police station. They detained him and will not release him," Sinehupov said.
He added that locals condemned the act and said he was fighting for Tereschenko to be freed as soon as possible.
"Soon our occupied territories will be ours again," he said.
Sinehubov said that while the Russians did not occupy Kharkiv, they "continue to carry out terrorist attacks on the civilian population", especially community leaders in the Kharkiv region.
The day before, Melitopol mayor Ivan Fedorov was released from Russian custody as part of a prisoner exchange.
CNN: US Senate unlikely to pass Russian energy import ban
Although the U.S. House of Representatives passed a bill to ban Russian energy imports last week, CNN, citing sources in the Senate, said the House is unlikely to move forward with the bill, as the Senate is unlikely to move forward with the bill after U.S. President Joe Biden took executive action to ban imports. Lawmakers dismissed the question as largely moot.
Additionally, Senate Energy Committee Chairman Joe Manchin believes the House bill is weaker than executive action. Therefore, they see little reason to push forward with a measure that is inferior to current policy.
However, the Senate is expected to move quickly to pass a bill suspending normal trade relations with Russia and Belarus. The bill passed the House of Representatives overwhelmingly Thursday afternoon.
Russian bombing of Kharkiv market sparks series of fires
According to officials in the Ukrainian city of Kharkiv, Russian troops shelled the city's huge Barabashovo market, setting off a series of fires.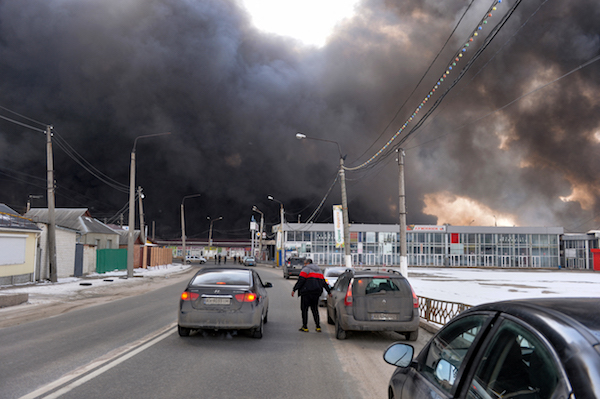 Video showed a large amount of black smoke coming from several parts of the market, suggesting multiple attacks on the complex.
Emergency services said 70 people were involved in the fire as the blaze spread to several nearby homes.
Mayor Ihor Terekhov said in a speech posted on Telegram that a rescue worker from the State Emergency Service was killed while trying to put out a fire in the market.
According to a tweet from the Ukrainian foreign ministry, the market is described as one of the largest in the world and covers an area of ​​300,000 square meters.
U.S. House of Representatives passes bill to suspend normal trade relations with Russia and Belarus
The U.S. House of Representatives just passed a bill to suspend normal trade relations with Russia and Belarus. It's the latest move by U.S. lawmakers to inflict economic pain on Russia over its invasion of Ukraine.
The final vote was 424 to 8.
The bill will next go to the Senate.
Pentagon: Russian army demoralized as war drags on
Pentagon press secretary John Kirby said on Thursday that the United States has observed some cases of low morale among Russian troops as Russia's war of aggression against Ukraine drags on.
American citizen killed by heavy Russian artillery fire
Ukrainian police said that on Thursday (17th), Russian troops launched heavy shelling on civilians in the northern city of Chernihiv, killing several people, including an American citizen.
Anton Gerashchenko, adviser to the Ukrainian interior minister, told CNN that the name of the American citizen killed was James. James Whitney Hill was born on June 27, 1954 in Minnesota.
Earlier in the day, according to a Facebook post, Chernihiv Regional Police said "the occupiers again carried out heavy shelling on the city's unarmed civilian population" and said "there were casualties".
"Among the dead was an American citizen," the post added.
The U.S. State Department confirmed his death and offered condolences to the family.
"We extend our sincerest condolences to the bereaved families," a State Department spokesman said. "Out of respect for the family during this difficult time, we have no further comment."
Chernihiv, northeast of Kyiv near the Russian border, has come under some of the heaviest shelling by Russian forces since the start of the Russian-Ukrainian war more than three weeks ago.
Mayor of Kharkiv: Rescuers killed by Russian shelling on market
According to Ihor Terekhov, the mayor of the Ukrainian city of Kharkiv, the Russian shelling set the city's huge Barabashovo market on fire, with a lot of smoke coming out of the fire.
In remarks posted on Telegram, Trekov said a rescue worker from Ukraine's National Emergency Service died while trying to put out a fire in the market.
The market, described as one of the largest in the world, covers an area of ​​300,000 square meters, according to a tweet from Ukraine's foreign ministry.
After Biden, Blinken also calls Putin a 'war criminal'
U.S. Secretary of State Anthony Blinken said on Thursday that he would designate Russian President Vladimir Putin as a war criminal.
Blinken said he agreed with President Biden calling Putin a "war criminal" as Russian troops continue to attack civilian areas in Ukraine.
"Yesterday, President Biden said he believes war crimes have been committed in Ukraine," Blinken told the media. "In my opinion, I agree with (this). Deliberately targeting civilians is a war crime."
Blinken also said U.S. experts were documenting and assessing potential war crimes committed in Ukraine.
"We will ensure that our findings contribute to international efforts to investigate war crimes and hold those responsible to account," he said.
Former head of Ukrainian local authorities: 130 rescued after theater was bombed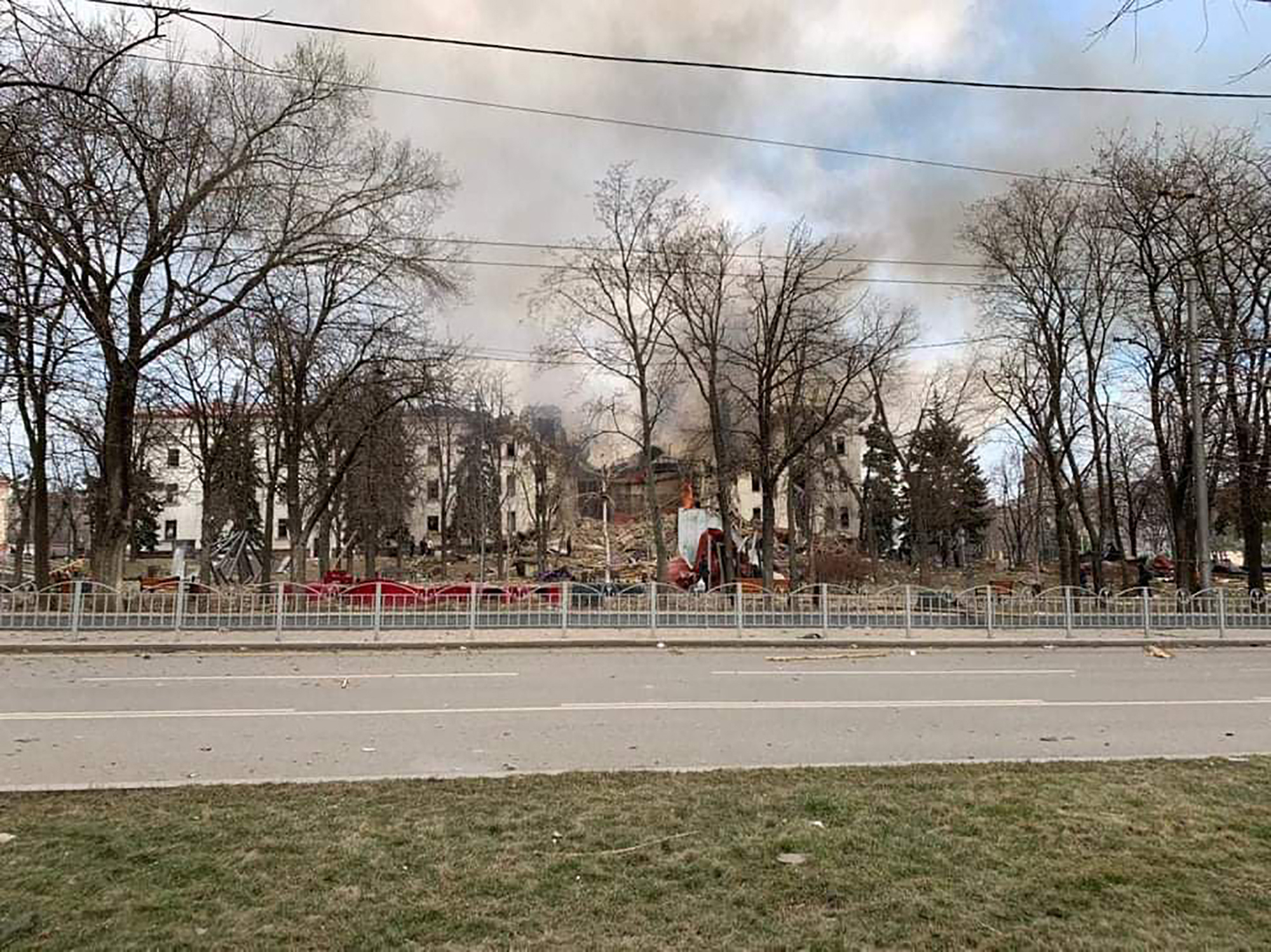 Efforts by rescuers to pull survivors from the rubble of a bombed theater have been hampered by the complete paralysis of social services in the city of Mariupol and the danger of further Russian attacks, according to the former head of Ukraine's Donetsk regional administration. hinder.
"People are doing everything by themselves. My friends are going to help but it's not safe because of the constant shelling. People are clearing the rubble themselves. There is no rescue operation because all the services that were supposed to rescue, treat and bury people are gone. It exists," Sergiy Taruta told Ukrainian TV.
There have been few reports of rescue efforts since the theater, which was used as a shelter, was attacked late Wednesday.
Taruta said that according to the latest information he had, about 1,300 people had taken shelter in the theater, and 130 of them had been rescued.
Earlier, Taruta said on Facebook that the building's bomb shelter was still intact.
Huge losses in northeastern Kyiv city
The head of the Chernihiv region northeast of Kyiv, near the Russian border, said the city of Chernihiv "suffered huge losses" due to continued Russian attacks.
"The enemy continues to carry out systematic artillery and air strikes against our regional centers, destroying civilian infrastructure," Vyacheslav Chaus wrote on Telegram.
"Just yesterday (March 16), the bodies of 53 citizens killed by Russian invaders were brought to the city's morgue."
Chernihiv has been hit with the worst attacks since the Russian invasion began three weeks ago, including a March 4 attack on an apartment complex that killed at least 33 people, and a March 16 attack on an apartment complex, officials said. Attack of the crowd waiting in line to buy bread.
Defense Minister: Slovakia is willing to provide Ukraine with air defense systems, but they need to be properly replaced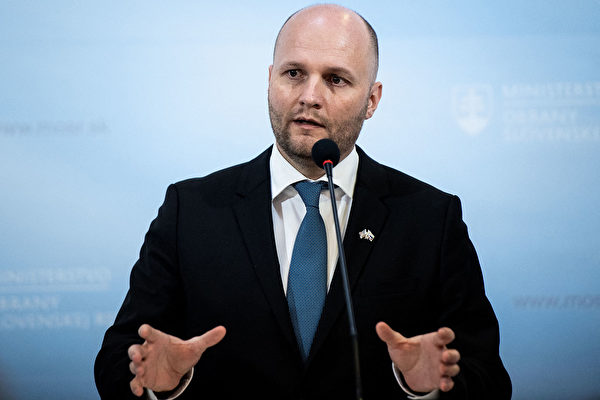 Slovakian Defense Minister Jaroslav Nad said on Thursday that Slovakia is willing to supply Ukraine with the S-300 air defense system and that they are discussing with the United States and other allies to obtain an "appropriate replacement, or … for a certain period of time." Guaranteed ability".
"When we have an appropriate replacement, we're willing to do it right away," Nader said at a joint news conference with U.S. Defense Secretary Lloyd Austin. "The only one we have in Slovakia is The strategic air defense system is the S-300 system. So what happens immediately when we decide to give it to the Ukrainians is that we actually leave a gap, a NATO security gap."
Austin said the United States was continuing to work with allies on the issue, but he had nothing to say about the supply of S-300 systems to Ukraine.
US will not close Ukraine airspace Austin: No-fly zone means conflict with Russia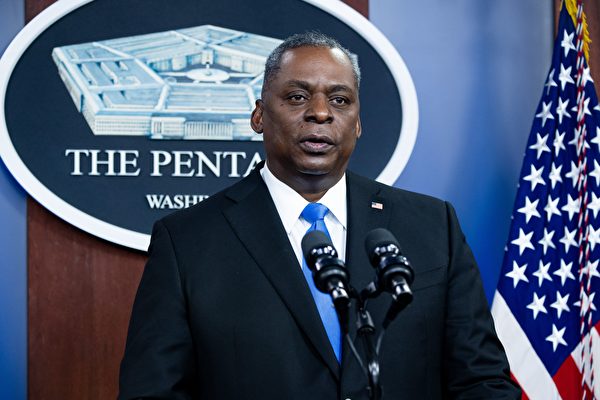 U.S. Defense Secretary Lloyd Austin reiterated Thursday that the U.S. will not enforce a closure of Ukraine's airspace because "a no-fly zone means you're in conflict with Russia."
"From the U.S. perspective, our president, President Biden, has always been clear that we will not allow U.S. troops to go to war in Ukraine. Nonetheless, we will do everything within our means to support Ukraine's efforts to defend its territory. Work hard," Austin said after a meeting with his Slovakian counterpart in Bratislava.
"We've also said that enforcing a no-fly zone actually means you're fighting a war, you're fighting a war with Russia," he said, "and that's one of the things we've said, our president said we won't (so) Do – fight Russia."
Austin added that the Ukrainian army has successfully used the air defense system to stop the attack from the Russian army.
Uzbekistan calls for end to war, says it won't recognize rebel-held areas
Russian ally Uzbekistan's Foreign Minister Abdulaziz Kamilov said on Thursday his country wanted a diplomatic end to the war in Ukraine and would not recognize areas in eastern Ukraine controlled by pro-Russian rebels, Reuters reported.
"First, Uzbekistan is seriously concerned about the situation around Ukraine," he reportedly said. "Second, we support finding a peaceful solution to this situation, resolving the conflict through political and diplomatic means. But in order to do this , first of all, the hostilities and violence must cease immediately."
Canada imposes new round of sanctions on top Belarusian officials
Canada is imposing a new round of sanctions on the Belarusian leader in response to the country's involvement in Russia's invasion of Ukraine, Canadian Foreign Minister Mélanie Joly said.
This time, 22 senior officials of the Belarusian Ministry of Defense became the target of sanctions. A press release from Global Affairs Canada said because they supported the attack on Ukraine by allowing Belarus to serve as a "jumping platform" for a Russian invasion.
According to the release, Canada has sanctioned more than 500 individuals and entities from Russia, Ukraine and Belarus since Russia invaded Ukraine on February 24.
Belarus' border with Ukraine is closer to Kyiv than Russia's, providing a shorter route for Russian forces to invade the Ukrainian capital.
European Space Agency suspends Mars mission with Russia
The European Space Agency (ESA or ESA) announced on Thursday that it had suspended the Russian-European Mars mission due to Russia's invasion of Ukraine.
"We deeply regret the casualties and tragic consequences of the aggression against Ukraine," ESA said in a statement. sanctions."
At the meeting in Paris, ESA's governing council "recognized that ongoing cooperation with (Russian space agency) Roscosmos on the ExoMars mission to launch in 2022 is currently impossible and authorized the ESA director to take appropriate measures. , and suspend cooperation activities accordingly."
ESA said that despite the suspension of the Mars mission, the International Space Station plans to "continue to operate as nominal. The main objective is to continue the safe operation of the International Space Station, including maintaining the safety of the crew".
Four NASA astronauts, two Russian astronauts and one European astronaut currently live and work on the orbiting outpost.
In view of the situation in Ukraine, the agency's director general will convene a special meeting of ESA's governing council in the coming weeks "to submit concrete recommendations for decision by member states," the statement said.
Over 187,000 Ukrainian refugees arrive in Germany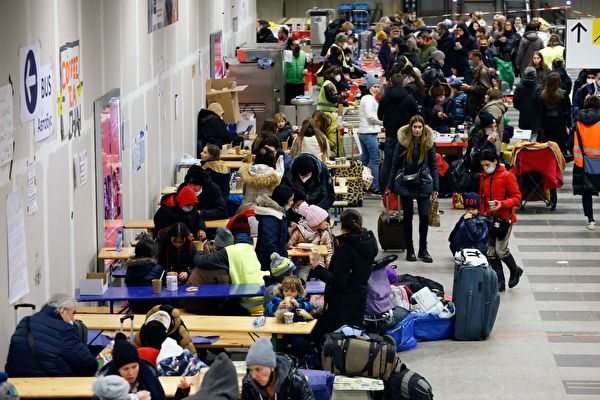 More than 187,000 refugees fleeing the war in Ukraine have arrived in Germany, according to the German interior ministry.
A spokesman for the interior ministry told CNN that German police had registered 187,428 refugees as of Thursday, but since there are no border checks between Poland and Germany, the actual number of refugees entering may be much higher.
Most of the refugees arriving in Germany were women, children and the elderly, the spokesman said.
The International Organization for Migration estimated on Monday that more than 2.8 million people have fled Ukraine since the invasion began in late February.
Ukrainian MP: Unknown number of survivors killed in theatre attack
A theater building used as a shelter was attacked in the besieged Ukrainian city of Mariupol on Wednesday, with no casualties yet.
As many as 1,200 people are believed to have taken refuge in the theater, which Ukrainian officials said was a Russian airstrike. But Russia denied it, saying it was the work of the Ukrainian nationalist Azov battalion.
Former Donetsk governor Sergiy Taruta reported for the first time on Thursday morning that someone had emerged alive from the rubble of a building, a claim that was confirmed by Ukraine's parliamentary human rights commissioner Lyudmila. Supported by Liudmyla Denisova.
"The building has withstood the impact of high-powered air bombs and protected the lives of people hiding in the bomb shelter." Denisova said in a statement on Telegram: "Work is currently underway to unblock the basement."
"There is no information on the casualties under the rubble of the theatre," she said.
UK: Russian military basically stagnant on all fronts
The British Ministry of Defence said on Thursday that the Russian military had made little progress in the invasion of Ukraine in recent days and continued to suffer heavy losses.
In an update, the ministry said, "The Russian invasion of Ukraine has largely stalled on all fronts," including land, sea and air. The ministry said Ukrainian resistance remained stubborn and well-coordinated, with all major Ukrainian cities and most of its territory still in Ukrainian hands.
White House: Biden to speak with Xi Jinping on Friday
White House press secretary Jen Psaki said in a statement Thursday that U.S. President Joe Biden will meet with Chinese President Xi Jinping on Friday (March 18) to "manage the competition between our two countries, Russia's war in Ukraine, and other issues of mutual concern".
"This is part of our ongoing effort to maintain open lines of communication between the U.S. and China," Psaki said.
A Western official and a U.S. diplomat told CNN earlier this week that the U.S. has information that Beijing is open to providing Russia with the military and financial aid it needs.
U.S. officials familiar with intelligence told CNN it was unclear whether Beijing intended to provide such assistance to Russia. But during the tense seven-hour meeting in Rome, U.S. officials warned Chinese officials of "potential repercussions and consequences" if they backed Russia, a senior administration official said.
Zelensky delivers video address to German MPs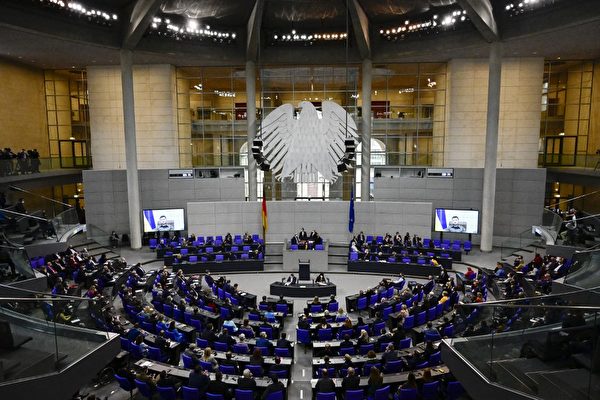 Ukrainian President Volodymyr Zelensky addressed German lawmakers by video on Thursday.
"Clearly sanctions are not enough to stop the war," Zelensky said, accusing Germany of being too late in helping Ukraine and putting its economy above ending the conflict.
Germany has been criticized for its slow response to Russia's military buildup around Ukraine and its subsequent invasion of Ukraine. Addressing German politicians on Thursday, Zelensky said of Germany's Berlin Wall, "If you only looked at this wall, you would see … you could have built a Berlin 'air bridge' to keep our skies safe. ."
Zelensky warned that if Germany does not do more to stop the war, "Europe will not be able to survive, it will not be able to uphold its values".
Rescuers search for survivors of bombed theatre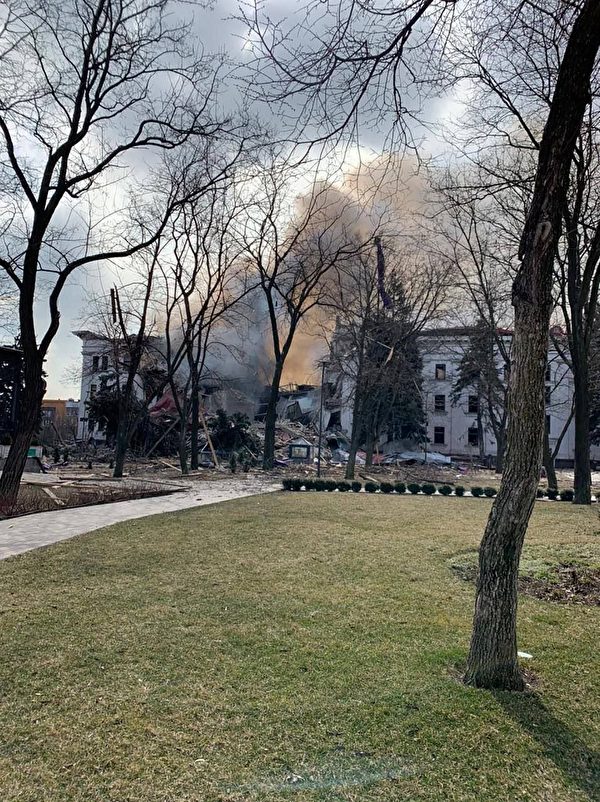 Local Ukrainian officials said that on Wednesday (16th), Russian forces bombed a theater in Mariupol, where a large number of civilians were taking refuge, and their lives are now unknown.
Rescuers pulled survivors from the wreckage of a theater on Thursday.
A Mariupol MP told the BBC on Thursday that more than 1,000 women and children had taken refuge in the theatre. Authorities did not know if anyone was injured or killed.
The Russian Defense Ministry issued a statement on Wednesday denying that its troops had bombed the theater and claiming that its troops "did not carry out any tasks related to strikes on ground targets in Mariupol" on March 16.
Ukraine: Russia and Ukraine agree to open nine evacuation corridors
Ukraine said it had agreed on nine evacuation corridors, including one from the stricken city of Mariupol. The Ukrainian government said it had agreed on Thursday to establish nine evacuation routes in different Ukrainian cities, including the besieged southeastern city of Mariupol.
The corridors are designed to allow humanitarian aid to enter the city safely and to provide safe passage for residents who want to leave.
Biden calls Putin a 'war criminal', Kremlin refutes
"Such remarks by Biden are absolutely unacceptable and inexcusable," Kremlin spokesman Dmitry Peskov told reporters at a routine briefing on Thursday.
Biden said Wednesday that he believes Putin has become a "war criminal" for his attacks on Ukraine.
Responsible editor: Lin Yan#