ABC Chinese greets you good morning! Today is Friday, December 10.
Today's news feed:
The Australian Ministry of Defence eliminates 47 European large-scale helicopters and purchases American Black Hawk and Sea Hawk
The National Cabinet Meeting is held today and it is expected to announce that the border will reopen on December 15 as scheduled.
China says countries that diplomatically boycott the Winter Olympics will "pay the price"
Vaccinations for children aged 5-11 years in Australia are finally approved, starting on January 10 next year
As the floods spread, carp in eastern Australia became a disaster
First look at the latest epidemic figures:
Victoria: There were 1206 new cases, 2 deaths, 378 hospitalizations, 61 ICU cases, and 92% complete vaccination rate over 12 years old.
NSW: There were 516 new cases, 0 deaths, 158 hospitalizations, 24 ICU cases, 93% of the total vaccinations over 16 years old, and 77.5% of 12-15 years olds.
Australia's Ministry of Defence eliminates European large-scale helicopters and purchases American Black Hawk and Sea Hawk
The Australian Defence Force will eliminate all 47 European-designed Airbus MRH-90 Taipan helicopters ten years earlier than the original plan, and replace them with Black Hawks and Seahawks imported from the United States.
Only three months ago, Australia tore up its submarine contract with France.
Taipan is designed by Europe and assembled in Australia. These large-class helicopters are currently used by the army and the navy, and have been grounded for safety and design issues.
It is unclear what the value of the deal with the United States is, but it is expected to be in the billions.
In October, the United States revealed that it had approved the sale of 12 Seahawk helicopters to Australia, valued at A$1.3 billion.
Earlier, the Ministry of Defense estimated that the entire large-panel helicopter procurement project would cost 15 billion Australian dollars. This batch of helicopters should have been retired in 2037.
The National Cabinet Meeting is expected to announce the reopening of the border as scheduled
Australian Prime Minister Morrison and state governors and chief ministers of territories will hold a national cabinet meeting today (10th) to discuss the issue of reopening the border and dealing with the Omi Keron mutant strain.
About two weeks ago, the emergence of the Omi Keron variant caused the federal government to urgently announce that the border reopening date was postponed by two weeks to December 15, which is next Wednesday.
A senior government official said that this date should not be postponed again. By December 15th, fully vaccinated international students and temporary visa holders such as skilled immigrants will be able to enter Australia.
Previously, the government's temporary postponement of opening the border caught many overseas students by surprise and expressed their dissatisfaction.
China: Countries that diplomatically boycott the Winter Olympics will "pay the price"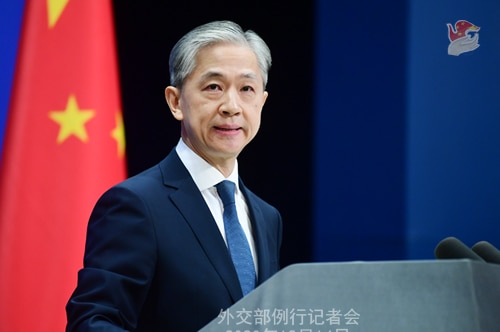 Chinese Foreign Ministry spokesperson Wang Wenbin responded to the US, Australia, Britain and Canada's announcement of a diplomatic boycott of the Beijing Winter Olympics, saying: "Using the Olympic platform for political manipulation is unpopular, self-isolating, and will inevitably pay the price for its wrongdoing."
However, Wang Wenbin did not specifically clarify what the "cost" specifically refers to.
On Wednesday, Australian Prime Minister Morrison said that Australia will not send any officials to participate in the Beijing Winter Olympics next year, which should be "not surprising".
"This is in Australia's national interest," he said.
As for the possible political or economic consequences of the boycott, Morrison stated that it would be "completely and completely unacceptable" and "without any reason."
The Australian Broadcasting Corporation (ABC) asked Foreign Minister Marise Payne to comment on Wang Wenbin's speech, but was declined.
The United States, Australia, Britain, Canada and New Zealand have announced that they will not send government officials to attend the Beijing Winter Olympics in February next year, on the grounds that China has violated the human rights of Xinjiang Uyghur ethnic minorities.
Uyghur court ruled that the Chinese government committed genocide and crimes against humanity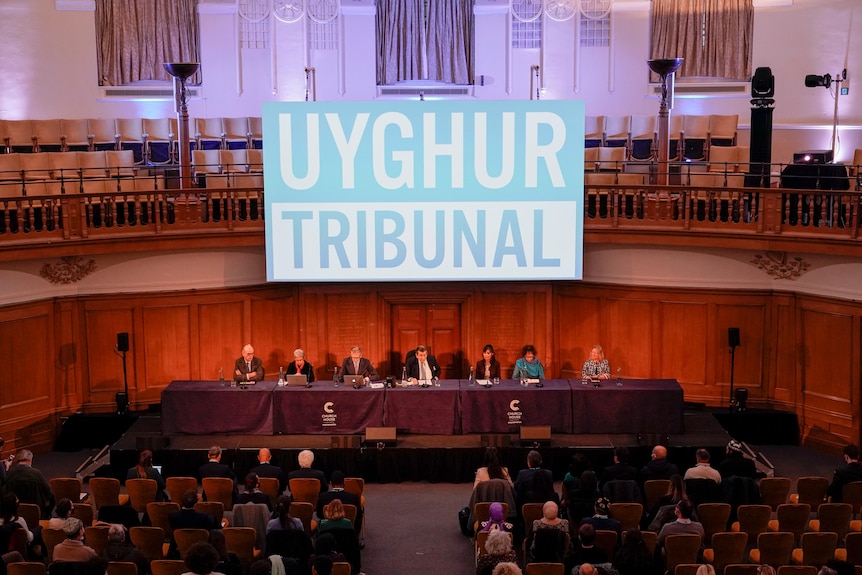 The Uyghur Tribunal (Uyghur Tribunal), an independent trial agency based in the United Kingdom, ruled that the Chinese government had committed genocide and crimes against humanity.
The president of the court, Geoffrey Nice, stated that the court is convinced that China has adopted compulsory birth control and sterilization policies against Uyghurs in Xinjiang in order to reduce the Uyghur population.
Earlier this year, about 30 witnesses provided evidence accusing them of torture, rape and beatings.
The Uyghur Tribunal is an independent, unofficial institution established by a well-known British lawyer. It is composed of lawyers, academics and business people. It has no government support and no power to impose sanctions on China.
But the court hopes that the process of publicly displaying evidence will force the international community to take action to resolve allegations of abuse against Uyghurs (mainly Muslims).
Vaccinations for children aged 5-11 are finally approved, starting on January 10 next year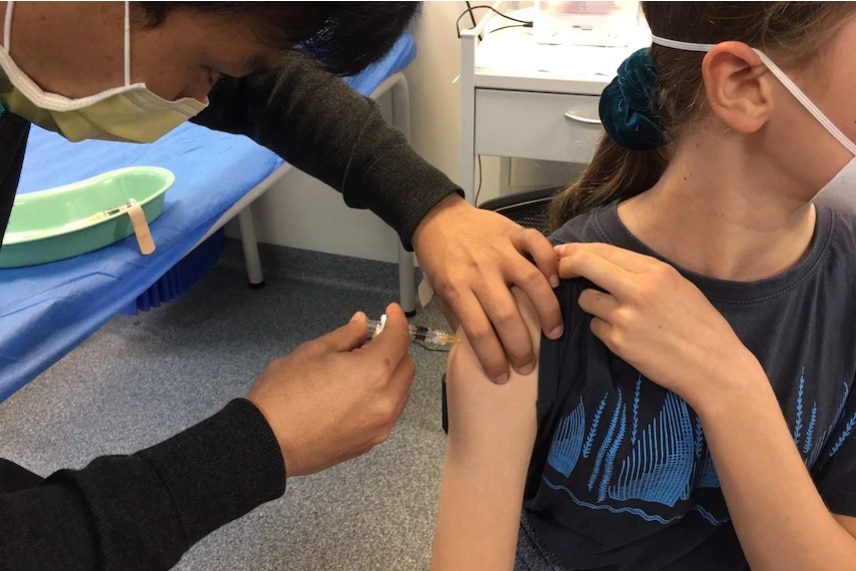 The Australian Technical Advisory Group on Immunization (ATAGI) finally approved the Pfizer vaccine for children aged 5-11.
Last Sunday (December 5), the Australian Medical Supplies Administration (TGA) has provisionally approved, that is, approved for use for two years.
The government willJanuary 10 next yearThat is, before the beginning of the first semester, children of this age will be vaccinated with Pfizer. Modena vaccine has also applied to become a child vaccination.
There are 2.3 million children aged 5-11 in Australia.
Although the symptoms of children infected with the new crown are generally mild, Federal Minister of Health Greg Hunt (Greg Hunt) encourages parents to take their children to vaccinate to provide further protection for the community.
Inoculation dose
The Pfizer vaccine given to children in this age group is exactly the same as that given to people of other ages, but the dose is much smaller-one third of the adult dose, or 10 micrograms, and the adult dose is 30 micrograms.
In order to be foolproof, the vaccine bottle for children 5-11 years old has an orange cap (the adult dose has a gray or purple cap).
Time between two doses of vaccine
The interval between two doses of vaccine for adults is three weeks, ATAGI recommendsThe interval between two doses of vaccines for children 5-11 years old is eight weeks。
If there is an outbreak of cases, consider shortening it to three weeks.
Is it safe for my child to be vaccinated?
This is an issue that many parents are very concerned about.
The United States began to vaccinate children aged 5-11 years with Pfizer in early November, and currently about 5 million children in this age group have received their first shots.
Canada also began to roll out child Pfizer vaccination in early December.
Europe has also approved Pfizer, and different countries have different promotion schedules.
Israel, Oman and Saudi Arabia have all approved Pfizer for use in children over five years of age.
There are many related studies. TGA refers to the vaccination status of children aged 5-11 in the United States, Finland, Poland, Spain and other places.
In terms of effectiveness, this vaccine for children is similar to that for adults.
The side effects of children after vaccination are similar to those of adults, namely arm soreness, fatigue, headache, muscle aches, and chills, but they basically disappear quickly.
What about children under five?
At present, only children five years of age and above are approved for vaccination, but children under five years of age shouldn't have to wait too long.
Pfizer is conducting separate studies on children under five years old (six months to two years old and two to five years old), and it is expected that relevant data will be available before the end of this year.
Carp infested as floods spread across eastern Australia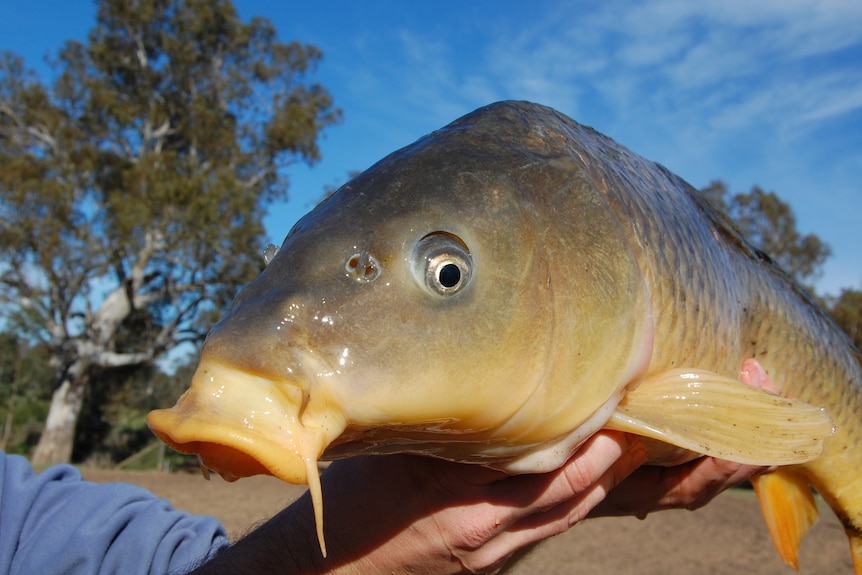 Scientists are worried about the surge in European carp populations in eastern Australia.
In the 1970s, a major flood broke out in the Murray-Darling Basin area, and European carp took the opportunity to rapidly expand its territory.
Scientists say that history may repeat itself again.
The recent floods in eastern Australia will allow carp to migrate to wetlands that have dried up for the past five or six years. At the same time, the carp can spread along the river under the rain.
Scientists predict that the number of carp will "significantly increase" in the next year.
Australians do not like to eat carp, and the government stipulates that anglers cannot put carp back in the river after catching it, in order to reduce the number.
That's all for today's morning paper, I wish you all a happy weekend!
.