Daily fresh information, all for you! Today is Tuesday, February 22.
Today's news feed:
Russia-Ukraine crisis intensifies, Russia recognizes the independence of two separatist states in eastern Ukraine and sends peacekeepers
China responds to laser incident, Japan says 'full support' for Australia
Victoria partially cancels indoor mask orders, cancels work-from-home advice, and issues vouchers next month to encourage spending
Sydney Metro to resume some services this morning
The fusion of speed and skill, Australian athletes win the world championship of competitive rope skipping
Let's take a look at the latest epidemic figures:
New South Wales: 8752 new local cases (PCR 2716, RAT 6036), 14 deaths, 1293 hospitalizations, 71 ICU cases, 94.3% complete vaccination rate over 16 years old, 79% complete vaccination rate for 12-15 years old
Victoria: 6786 new local cases (PCR 1744, RAT 5042), 14 deaths, 345 hospitalizations, 48 ​​ICU cases, 93.9% complete vaccination rate over 12 years old
Russia recognizes independence of two separatist states in eastern Ukraine
There is an important development in the tension between Russia and Ukraine.
Russian President Vladimir Putin has signed an order recognizing the independence of two separate regions in eastern Ukraine, Donetsk and Luhansk, and have alreadyOrdered the Ministry of Defense to send Russian "peacekeepers" to the two regions。
Reuters reporters said they saw the city on the edge of DonetskAbout five tanks lined up and two more were seen in another part of town。
This move has aroused great concern in the international community, and it is believed that thisAdding fuel to the already high tensions of the Russia-Ukraine crisis, as Moscow may openly send troops and weapons there as an excuse。
reaction
United Nations
UN Secretary-General Guterres' decision on Russiadeeply concerned. Calls for a peaceful resolution to the conflict in eastern Ukraine under the Minsk accords approved by the UN Security Council in 2015.
Secretary-General considers Russia's decisionViolates the territorial integrity and sovereignty of Ukraine and is inconsistent with the Charter of the United Nations。
The United Nations fully supports the sovereignty, independence and territorial integrity of Ukraine within its internationally recognized borders.
The UN Security Council willEmergency meeting to be held at 1pm AEDT today。
Ukraine
alreadyCall for an emergency meeting of the UN Security CouncilDiscuss Russia's "illegal" moves.
Ukrainian President Volodymyr ZelenskyAccused Russia of sabotaging peace talks, said it would never give up any territory.Zelensky said Ukraine expects its allies to take "clear and effective" measures against Russia andCall for emergency summit of leaders of Ukraine, Russia, Germany and France。
America
Proclamation of a ban on investment and trade in the Donetsk and Luhansk regions. Further measures will be announced tomorrow.
U.K
PM Johnson says Russia recognises independence of two separate regions"A clear violation of international law and a flagrant violation of Ukraine's sovereignty and integrity"。
Johnson will be at the government's Committee on Crisis Response (COBR) meeting at 5.30pm AEST todayFormally agreed to immediately impose a package of sanctions against Russia。
Australia
Prime MinisterMorrison calls Russia's 'peacekeeping' claims nonsensesaying that Russia has invaded the sovereign territory of Ukraine.
Morrison says Russia should pull out of the two areas, sayingAustralia will also act in concert if other countries impose sanctions on Russia。
still in UkraineAustralian diplomats to travel to Poland as soon as possible. Three diplomats are currently in the western city of Lviv, not far from the EU border.They left Kiev about two weeks ago and are now expected toTransfer to Australian Embassy in Warsaw。
Yesterday (February 21) French President Emmanuel Macron said,U.S. and Russian leaders agree in principle to hold summit. A Kremlin spokesman also said tensions were rising, but diplomatic contacts were still ongoing.
The United States and its allies have been warning in recent days that Russia could invade Ukraine at any time, a claim Moscow has denied.
Historical background of the Donetsk and Luhansk regions
Loading
Russia-Ukraine crisis triggered by Ukraine seeking to join NATO, butThe ethnic and territorial grievances between the two countries have a long history。
Historically Ukraine and Russia have beenseen as neighbors of the same origin。
Kiev, the capital of Ukraine, was once the cradle of Russian civilization and is known as the "Mother of Russian Cities". In the age of ancient Rus,Ukrainians once belonged to the ancient Rus tribe along with Russians and Belarusians。
In the 12th century, separatism appeared within ancient Rus,Forked a branch called "Little Russians". This branch became the precursor to today's Ukrainian national identity.
After the collapse of the Russian Empire (Tsarist Russia), Ukraine joined the Soviet bloc. Lenin then uttered the slogan "against Great Russianism",Encourage Ukraine to abandon Russian and use Ukrainian。
The policy is alsoTo a certain extent, it accelerated the formation of Ukraine's unique national identity.。
(Brown shows three important areas on the border between Russia and Ukraine: Luhansk, Donetsk and Crimea)
Ukraine'sTerritories and borders also underwent several major changes during the Soviet era.In 1922 and 1954, the Soviet government dividedLuhansk, Donetsk and Crimea are divided to Ukraine。
This has left eastern Ukraine with a large number of people who identify with the Russian nation.Lay hidden dangers for future territorial issues in the east。
After the disintegration of the Soviet Union, Ukraine became a completely independent country, but there was always a contradiction within the country to develop eastward or westward. Most of the pro-Russian factions in eastern Ukraine advocate the implementation of Russian education and maintain the Orthodox faith; however, the residents in the central and western regions are more inclined towards Europe in terms of lifestyle and belief.
From February 2014 to the present, Russian-controlled pro-Russian forces and Ukrainian government forces in the Donbas region of eastern Ukraine (including Donetsk and Luhansk)Continued fighting, resulting in numerous civilian casualties。
in the Donbas BasinWith a large number of coal mines, it is an important industrial town in Ukraine。
Through the good offices of the international community, the two parties to the conflict met in September 2014 and February 2015, respectively.Ceasefire agreement reached in Minsk, ceasefire demarcation line established.Since then, large-scale armed conflict has been brought under control, butSmall-scale firefights still occur from time to time。
China responds to laser incident, Japan 'full support' for Australia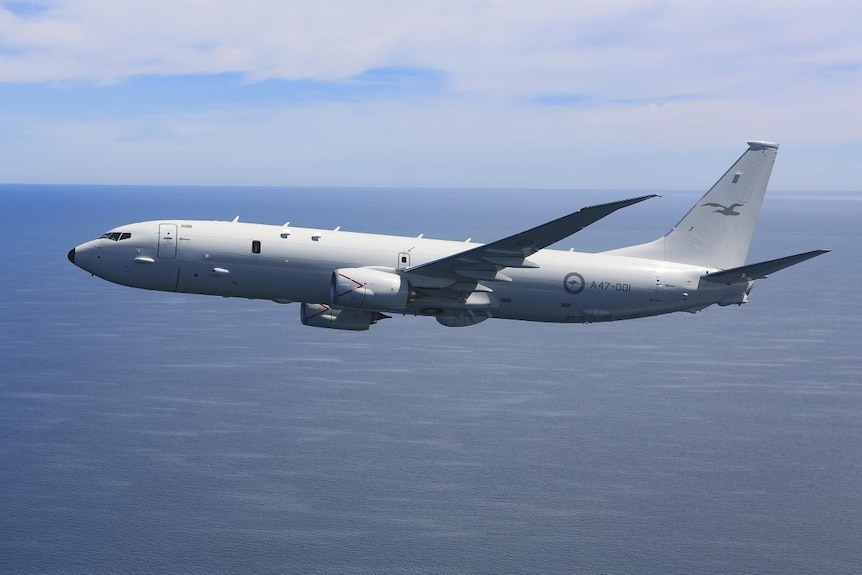 In response to the incident of Chinese warships irradiating Australian fighter jets with laser light, Chinese Foreign Ministry spokesman Wang Wenbin said, "After checking and verifying with relevant Chinese authorities,The news released by the Australian side is not true.Chinese ships sail normally in high seasComply with relevant international law and international practice, and are completely legitimate and legal。"
Wang Wenbin said that China urges Australia to respect the legitimate rights of Chinese ships in relevant waters in accordance with international law,Stop maliciously spreading false information about China。
Chinese Defense Ministry spokesman Tan Kefei said on Monday (February 21) that the incident occurred at the time of the incident.Australia's anti-submarine patrol plane is only four kilometers away from the Chinese ship, and it said that the Australian patrol plane also dropped sonar buoys around the Chinese ship.。
Tan Kefei said that this malicious and provocative behaviorIt is easy to cause misunderstandings and misjudgments, posing a threat to the safety of both ships, aircraft and personnel.。
Australian Prime Minister Scott Morrison said yesterday that the Chinese warship was very close to Australia at the time, saying China's move was'Intimidating behavior', very 'dangerous and reckless', calls for a 'full investigation' into the incident。
Shingo Yamagami, Japanese ambassador to Australia'full support' for Australia on this eventcalling China's move a "very dangerous" provocation that requires a "tough" response.
Shingo Yamagami said,Japan's Self-Defense Force ships were also laser irradiated by China。
Partial lifting of mask order in Victoria lifts work-from-home advice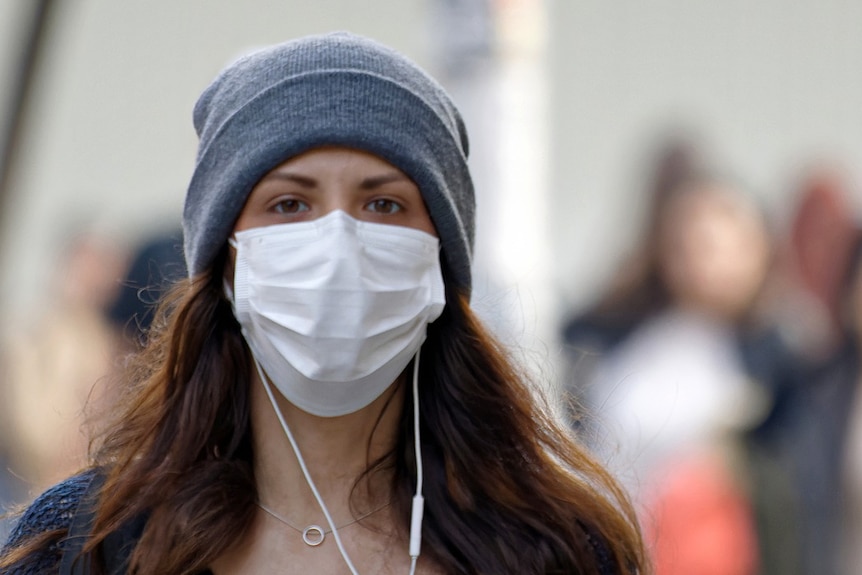 The Victorian government announced thatStarting this Saturday (February 26):
Remove the requirement to wear masks indoors, and only need to wear masks indoors in certain situations, including public transportation, hospitals, and hotel and retail workers
Students from grade 3 and above still need to wear masks in classrooms
Indoor staff at event with more than 30,000 people required to wear masks
Lifting advice to work or study from home
Deadline extended for third dose of vaccine for some industry workers
Victoria to issue vouchers to encourage tourism spending next month
The Victorian government will launch a new round of popular vouchers to encourage people to spend and travel.Vouchers will be distributed online from early March。
The government has allocated 60 million to spend between 40-500 Australian dollars in cafes, bars and restaurants in the Melbourne CBD and outside the CBD from Monday to Thursday, and get a 25% discount, with a maximum discount of 125 Australian dollars. , minimum AUD 10
Create a $30 million entertainment voucher scheme to provide discounts on tickets to theatres, museums, galleries and other events
$30 million to encourage people to travel to regional Victoria, with a $200 refund for spending over $400
Allocate 60 million yuan to reimburse ventilation equipment for enterprises
Sydney Metro to resume some services this morning
Yesterday, Sydney Metro services were shut down due to a dispute between Transport for NSW and unions. After late night negotiations,Some subway services have been resumed at 5:00 this morning。
Departure interval extended toThere is only one train every 30 minutes.in additionThere are 150 alternative busesHelp transport passengers on major metro lines.
Authorities are reminding commuters to be aware of service delays and to find alternative travel options if possible.
Sydney this morningAll metro services cancelled, affecting travel for thousands of passengers。NSW government and unions blame each other for each other's fault。
The Rail, Tram and Bus Union (RTBU) and Transport for NSW negotiators continued to negotiate a new enterprise agreement under the auspices of the Fair Work Commission yesterday, butNegotiations failed, now postponed until Wednesday to continue talks。
China goes deep into the Antarctic continent and Australia invests 800 million to strengthen strategic scientific research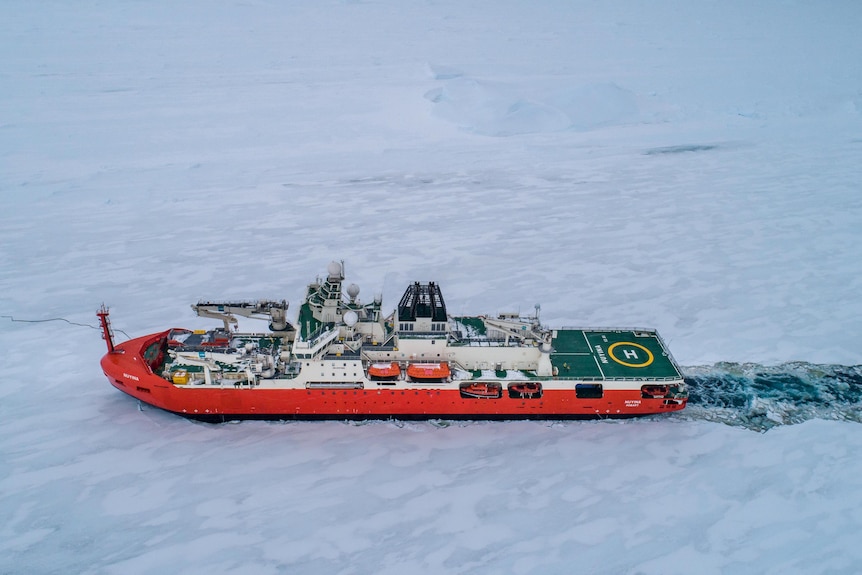 The Federal Government of Australia announced todayInvest A$800 million over the next decade in Antarctic strategy and exploration, as well as climate research and environmental management。
Elements of this strategy include engaging scientists in new areas of research, andEnsuring Australia remains active on the Antarctic land it claims。
AustraliaClaims 42% of the Antarctic continentbut under an international treaty, those claims were suspended.
Australia will soon send a fleet of unmanned reconnaissance aircraft to fly over Antarctica's interior and set up temporary sites to increase its presence in the region.
An Antarctic strategy expert has warned that the move could encourage China and Russia to use more drones with military and civilian uses in the region.
In recent years, China has expanded its presence in the hard-to-reach Antarctic interior,China's Kunlun scientific research station is located in the sovereign territory claimed by Australiabut its remote location and altitude make it impossible for Australia to inspect it.
The fusion of speed and skill, the Australian athlete wins the rope skipping world championship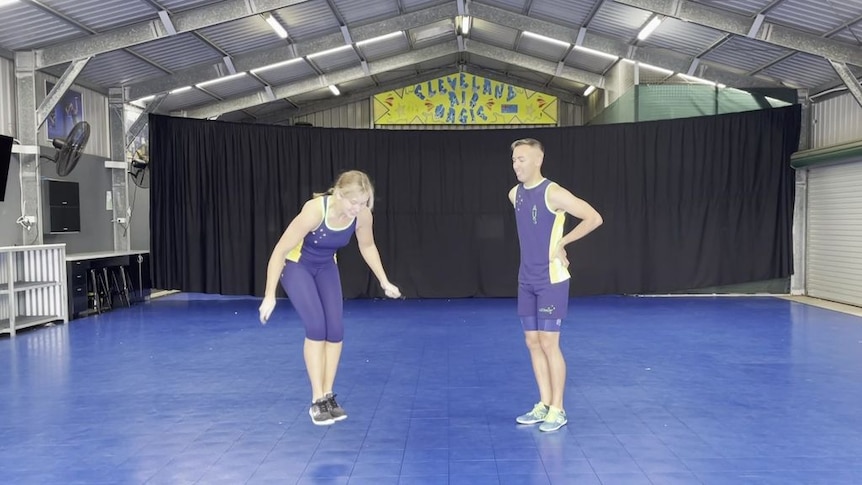 Lilly Barker from Queensland with partner and Ben CooperGold medal in 2 x 30 seconds in the double freestyle single rope event。
They sent this video of the competition to the virtual Skipping World Championships.
Buck started skipping rope at age three and became a national champion at just four. In 2004, she competed in the 30-second sprint at the National Rope Skipping Championships in Sydney, where she jumped 45 times. She still holds that record, along with eight other personal records.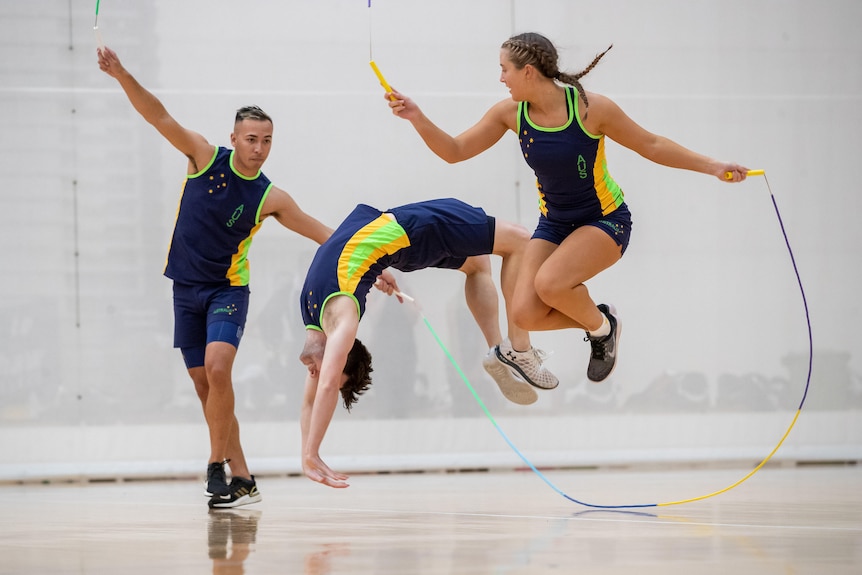 Competitive skipping is different from general recreational skipping.Competitive jump rope is complex and requires lightning speed, well-designed movements and a high level of skill。
Competitive rope skipping is divided into speed rope skipping (speed) and freestyle rope skipping (freestyle).
In the speed rope skipping competition, the participants need to jump the maximum number of times in different time periods from 30 seconds to 3 minutes.
Freestyle skipping requires a different movement.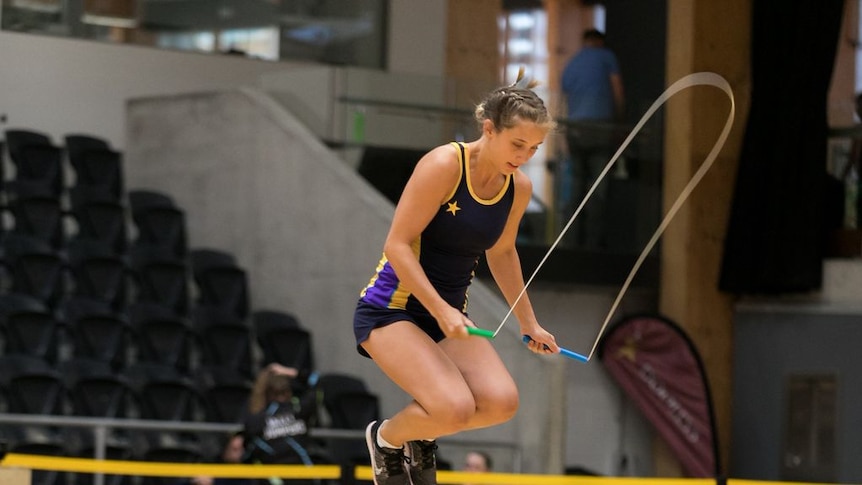 That's all for today's morning paper, I wish you a happy day!
Loading