A loan to pay off debts. This is what Pakistan is asking of the International Monetary Fund: to avoid the country's second default. An agreement, however, will be very difficult.
The need for the loan is not a new fact: Pakistan has long been in financial difficulty and requested and obtained assistance from the IMF as early as 2019, when a six billion dollars Extended Fund Facility was activated, of which three have actually been paid. The next tranche, worth 900 million dollars, however, is at risk.
The Monetary Fund verified and recognized the "considerable progress" made by the country in applying the agreed reform plan, both in combating inflation – on May 23, rates were raised from 12.25% to 13.75%, against an inflation which rose by 13.4% in April – both in the reduction of the fiscal deficit.
It is not enough, however. Not to the International Monetary Fund, which continues to underline the "deviation" from the agreed program desired by the government of Islamabad: the introduction of a price ceiling, and therefore of subsidies on fuels, which are also very widespread in emerging and developing countries. of development. "When we raise the prices on fuels, the agreement will be concluded. We have been working on an understanding scheme, "a Pakistani source told Reuters, referring to one of the periodic talks which took place between 18 and 26 May.
The political upheavals
Abrogating the subsidies, especially at this stage, will not be easy. They were introduced by Prime Minister Imran Khan, the former cricketer who was disheartened on April 10 by the National Assembly but who retains widespread support among the population. His party, Pakistan Tehreek-e-Insaf, close to the Taliban positions, is the largest in the country, with 31.8% of the votes in 2018: it has 149 seats in the Assembly, out of 342, but the coalition to which gave birth did not hold. Now the government is led by former opposition leader Shehbaz Sharif, but even for him it is not easy to repeal the subsidies. Also because Khan keeps social tension high, calls for elections, fills the streets: yesterday his supporters staged a long "march on Islamabad" against which the government deployed the army: starting from Peshawar, the demonstration continued for Lahore to then reach the capital yesterday. Khan reached his supporters by helicopter.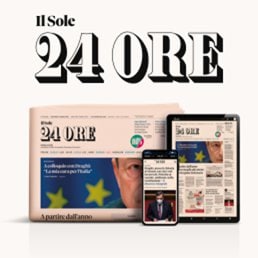 It comes as no surprise then that Finance Minister Miftah Ismail announced last Monday, while the IMF delegation was already at work, that the subsidies would not be repealed. "It won't happen, I refused. Shehbaz Sharif (the prime minister, ed) refused. I assure you – he said – that he will not agree with the terms agreed by Shaukat Tarin », Khan's finance minister.