Parisian nights will never be the same again and the Champs-Elysées changes face: the glorious Lido, one of the most famous cabarets in the Ville Lumière, launched in 1946 by the Clérico family and celebrated all over the world for its stable dance troupe, the Bluebell Girls – symbol of feathers and sequins – closes with the magazine.
The new owners, the international hotel group Accor, have announced that the genre that made the Lido famous around the world is closing down. In its place, a "hall for musical performances" was born.
Drastic cut in jobs
The reorganization – which among other things provides for "the abolition of 157 permanent posts out of a total of 184" – was presented by the new owners and will concretely end with the disappearance of the club's stable crew. In its place, the new ownership promises «the creation of a musical theater programming and a re-foundation of the 'dinner-show' model with magazine».
Coup de grace from the pandemic
The sector crisis linked to the pandemic gave the blow of grace to the Lido, already in difficulty in recent years. The turnover of the venues in the "cabaret and music-hall" sector plummeted by 80% in 2020. The new project aims to «give back to the Parisian hall its place in the concert sector and in the French and international creative scene thanks to a new ambitious artistic line ". The staff affected by the cuts will benefit from "conversion measures", especially as regards about sixty people in the arts sector. The Lido, famous all over the world as the Moulin Rouge, celebrated its 75th anniversary last year.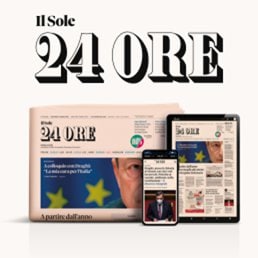 The arrival of Accor
In the last month of December, the French giant Accor, owner of 5,300 hotels in 110 countries around the world, had taken over the cabaret from the Sodexo restaurant group, which had owned it since 2006. Lido, weighed down by 80 million euros in losses. In 2015, the attempt by Belgian director Franco Dragone, former organizer of great shows such as the Céline Dion concert in Las Vegas, to revive him was worth nothing.