We have said it all, but we will never have said enough. Paul McCartney turns 80, the Beatles' melodic and calculating soul surpasses the fateful 64 by 16 springs, the age at which when he was 25 he ideally placed old age (When I'm sitxyfour), but rather than in a 'not too expensive' cottage on the Isle of Wight he is still on tour (on June 25 he will play at Glastonbury). No one like him ever: protagonist of the British invasion, precursor of symphonic rock and who knows how many other things, he won 18 Grammys, he was the author or co-author of 32 songs that placed at the top of the Billboard Hot 100.
Assets of 1.2 billion
Twice inducted into the Rock and Roll Hall of Fame (and I tell you to do), his songs have been reinterpreted by something like 2,200 different artists, leaving out the minor episodes. Even the economic and financial side of the boy is not joking: it is estimated that his personal assets amount to 1.2 billion dollars. When he is on tour, he receives between 70 and 80 million dollars a year in direct income, while another 10 million earns them from publishing, through the Mpl company you have in your portfolio, as well as much of his corpus, myths of his youth as Buddy Holly and Carl Perkins. In contrast to a scenario that sees all the sacred monsters of rock sell themselves the rights to their songs, Macca in 2017 reached an agreement with Sony Atv to regain possession of the exploitation rights of the Beatles songs.
He is a central figure in contemporary history in the round: whoever intends to deepen the dossier, is spoiled for choice between the monumental operation of Lyrics a collection of his texts commented directly by him (Rizzoli, euro 65, two volumes of 432 and 480 pages translated for Italy by Franco Zanetti and Luca Perasi) and the recent The great story of Paul McCartney by Carmine Aymone, Michelangelo Iossa and Riccardo Russino (Hoepli, euro 22.90, pp. 224).
A Beatle never retires
The "boy" is still around and it could not be otherwise: a Beatle cannot be called out. At most he leaves due to force majeure, as it was for John Lennon and George Harrison. But only to definitively consign himself to history. After all, Paul is already "dead" once, in that wonderful situationist joke devised by John which consisted in filling the covers of the Beatles records with clues that made one think of his death. However, it is better not to remind the birthday boy too much of his age. The voice will no longer be that of Long tall Sallyfor some years he has resigned himself to not coloring his hair anymore, but despite the silver hair on stage he appears anything but old.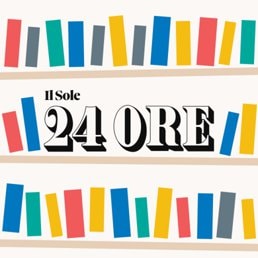 A question of the zodiac
Given that the horoscope is the stuff of desperate housewives, in Paulie's case it is worth making an exception and reading the zodiac profile of those born on June 18, sign Gemini: influential people who move in the shadows exercising their power behind the fifths. They have an enormous influence over others, regardless of space-time limits because they are able to transmit energy over a distance. Therefore it is not recommended to have them as enemies. What else is it but the smashed picture of McCartney's human and artistic parable inside and outside the Beatles? As a kid he joined Lennon's group as a sidekick. He had superior technical skills, but his trick was not to uncover the cards right away, to let the facts speak for themselves. From '67 onwards, the Fab Four, four musketeers without a declared leader, in which everyone sings and counts, will do exactly what he wants. Until melting when that unruly genius John will no longer play along. Lennon himself will understand at his expense what it means to have Paul as an enemy. And with acid How do you sleep? he will take his revenge: "A pretty face can last a year or two." Of course…