Source: Overseas Network 04-26 09:10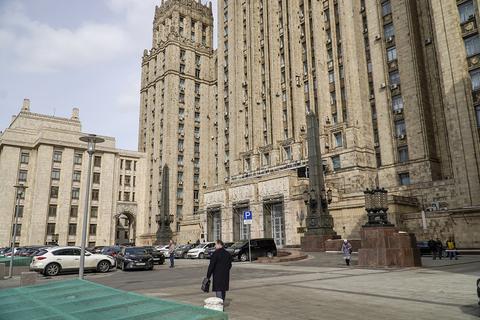 Russian Ministry of Foreign Affairs Building (file photo)
Overseas Network, April 26th Russian Satellite News Agency quoted Russian Deputy Foreign Minister Yevgeny Ivanov as saying on the 25th that since Russia launched a special military operation in Ukraine, about 400 Russian diplomats have been expelled from 28 Western countries.
According to the report, Ivanov said at the meeting of the Russian Federation Council's Committee for the Protection of State Sovereignty held on the same day: "The expulsion of diplomats has become a common sanction method used by Western countries. This method did not start on February 23, but from a more It started early." (Overseas Net Yao Kaihong)
The copyrighted works of Overseas Network shall not be reproduced without authorization.
Editor in charge: Yao Kaihong, Liu Ling

32401756,.Russian Ministry of Foreign Affairs: About 400 Russian diplomats were expelled from 28 Western countries,.2022-04-26 09:10:25,.204008,.Yao Kaihong, Liu Ling,.middle