Original Title: South African President Calls on Protesters to Keep Calm and Stop All Violent Actions
On July 10, local time, South African President Ramaphosa called on all protesters in the country's KwaZulu-Natal province to stop all sabotage and violent actions, saying that such actions not only affected the normal operation and economic development of the entire South Africa. , Will also have a serious impact on the families of those saboteurs. Ramaphosa said that the South African Constitution protects the right to protest, but cannot abuse the right to protest to damage property and threaten lives. Ramaphosa praised the South African police for their efforts to quell violence.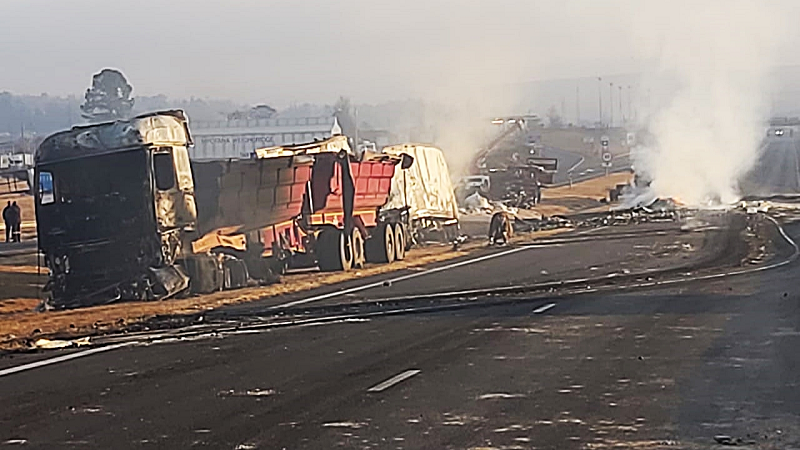 After the country's Constitutional Court sentenced former South African President Zuma to imprisonment for contempt of the court, various protests began in KwaZulu-Natal on July 8, and there were signs of escalation. National roads were blocked and trucks were blocked. Burned. Protesters claimed that the outbreak of violence was a response to an unfair sentence of an elderly man (Zuma) who was nearly 80 years old. At present, the South African police have arrested 27 people.
KwaZulu-Natal is the largest ethnic group in the country, the Zulu settlement, and the main settlement area for supporters of former South African President Zuma (Zulu). Durban City in KwaZulu-Natal Province is the country's third largest city, and Durban Port is also the country's largest port, delivering a variety of major daily necessities to 14 countries in Southern Africa. The protest has brought South Africa's largest economic artery to a standstill.
(Headquarters reporter Zhou Tao)
.