Recently, South Korea and Poland signed an arms sales agreement worth 14.8 billion U.S. dollars. Poland will buy South Korea's FA-50 light fighter jets, K-2 "Black Panther" main battle tanks and K-9 self-propelled artillery. The report said that this was South Korea's first arms sale to a European country, and it was Poland's "most important and largest" arms sale in recent years.
Why does Poland want to buy arms from South Korea? In the context of the Russian-Ukrainian conflict, will South Korea's arms exports to Europe be inflamed? On related topics, military observer Teng Jianqun will give you an in-depth analysis.
Military observer Teng Jianqun analyzed that in the context of the Russian-Ukrainian conflict, Poland took advantage of the opportunity of military assistance to Ukraine to purchase a large number of arms from South Korea to accelerate the modernization of its own weapons and equipment.
Teng Jianqun: Poland purchased a large amount of arms from South Korea to strengthen the construction of the Polish National Defense Forces and at the same time realize the upgrading of its own weapons and equipment. The weapons and equipment previously obtained from the Soviet Union can be eliminated or sent to Ukraine.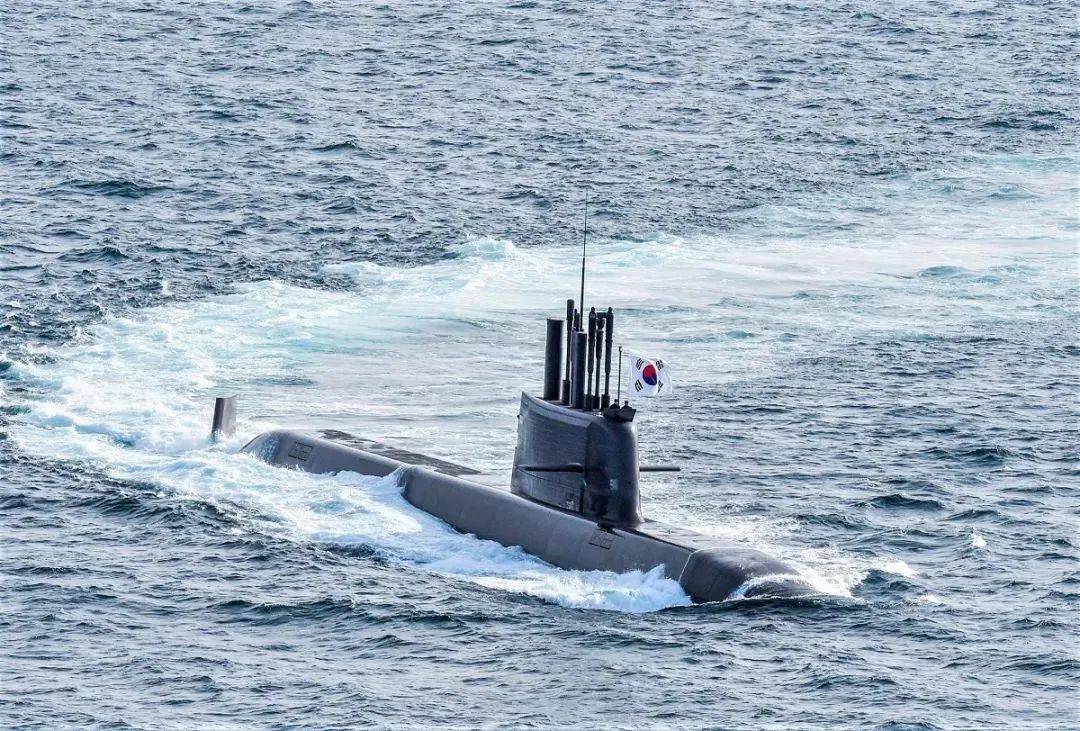 Data map: The first 3,000-ton conventional submarine "Dosan Anchanghao" independently developed by South Korea (source: China National Defense News)
It is reported that this is the first time South Korea has sold arms to European countries. Military observer Teng Jianqun believes that this large-scale arms sale shows South Korea's intention to show the outside world its achievements in developing its defense industry, reflecting the attitude of the Yin Xiyue government to strengthen the Korea-US alliance and enhance interaction with NATO.
Teng Jianqun: As an important ally of the United States, South Korea has joined the sanctions and suppression of Russia. South Korea's arms sales to Poland have the consideration of following the United States to strengthen the deployment of troops in Europe and improve Poland's combat capability.
In addition, South Korea intends to use this arms sale to showcase its defense industry development achievements. In the past 20 years, South Korea has paid special attention to the construction of the military industry system and comprehensively developed weapons and equipment. In addition, the United States has relaxed many restrictions. South Korea has even developed a submarine that can launch ballistic missiles, and has achieved "cheap and high quality".
Data map: K-9 self-propelled howitzer system made in South Korea (Source: World Wide Web)
In recent years, South Korea's foreign arms sales have grown rapidly. From 2016 to 2020, South Korea's arms exports increased by 210% compared with the previous five years, the fastest growth rate among the world's major arms exporters. Military observer Teng Jianqun pointed out that the United States, as the world's largest arms exporter, will not allow South Korea to slice up its arms sales "cake".
Teng Jianqun: According to the world's arms export ranking, US arms companies account for about 39% of the world's arms market share. South Korea's massive export of heavy weapons and equipment is obviously going to squeeze the market share of the United States.
In the world arms market, the United States is closely watching South Korea. In my opinion, if South Korea touches the "cake" of the United States, the United States will surely suppress South Korea's arms exports.
(Reporter from Central Radio Network Military Channel: Song Pengchao Source: Central Radio Military)Return to Sohu, see more
Editor:
Disclaimer: The opinions of this article only represent the author himself, Sohu is an information publishing platform, and Sohu only provides information storage space services.