Original title: Taiwan media exposed the picture before the crash of the Taiwan Army F-16V fighter plane, calling the flight attitude "weird"
Overseas Network reported on January 11 that an F-16V fighter jet number 6650 of the Air Force lost contact in the sea off Dongshi, Chiayi during training on the 11th, or it may have crashed into the sea. The whereabouts of the pilot, Captain Chen Yi, are currently unknown. Taiwan's Zhongshi News Network exposed a photo of a suspected fighter plane before it crashed, and said that some people witnessed the plane crash into the sea.
The picture shows the picture taken by military fans (Zhongshi News Network)
Taiwan media said that this photo was taken by a military fan on the island, and called the fighter jet's flying posture "weird". At present, this photo has become a key clue.
This accident was the first training crash since the Taiwanese F-16V became an army. Some people said that they witnessed a fighter plane crash into the sea. At that time, they saw the light spot of a fighter plane disappear, and then news of the crash came out. They were completely frightened at the moment, and they only felt terrible. "It really happened." how big.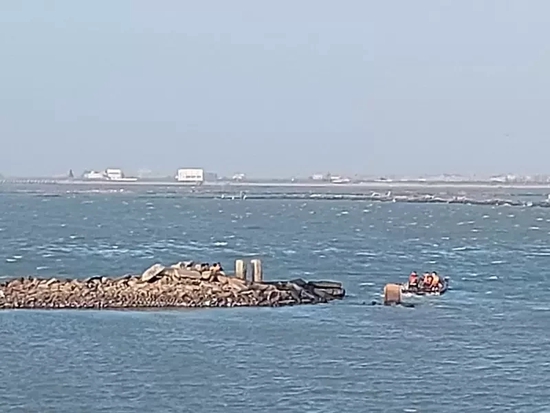 Various departments of the Taiwan authorities are implementing search and rescue work (United News Network)
Taiwan's United News Network said that after the incident, the Taiwan Air Force, the Search and Rescue Center, the "Coastal Inspection Agency" and local police and fire personnel have all dispatched rescues. (Li Meng from Overseas Network)
.