On April 4, local time, the third working group report "Climate Change 2022: Mitigating Climate Change" of the sixth assessment report of the Intergovernmental Panel on Climate Change was officially released. This latest report provides an updated global assessment of climate change mitigation progress and commitments and examines global sources of emissions. The report explains the development of emissions reduction and mitigation activities and assesses the impact of national climate commitments on long-term emissions targets.
access:
Alibaba Cloud's "Shadowless Cloud Computer" supports enterprises to quickly realize home office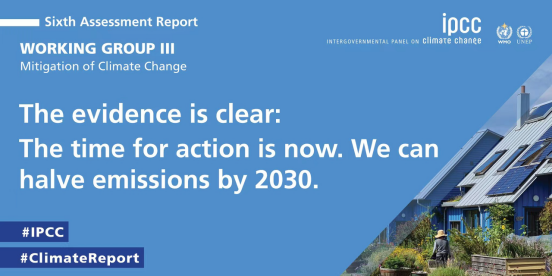 △ "The evidence is clear: act now. We can halve emissions by 2030." (Image credit: Intergovernmental Panel on Climate Change)
The report pointed out that the average annual global greenhouse gas emissions from 2010 to 2019 were at the highest level in human history, but the growth rate has slowed down. Limiting global warming to 1.5 degrees Celsius will be impossible without immediate and deep emissions reductions across all sectors.
Scientists point to growing evidence for climate action. For example: the cost of solar and wind power and batteries has continued to fall by 85% since 2010; more and more policies and legislation have been introduced to improve energy efficiency, reduce deforestation rates and accelerate the use of renewable energy .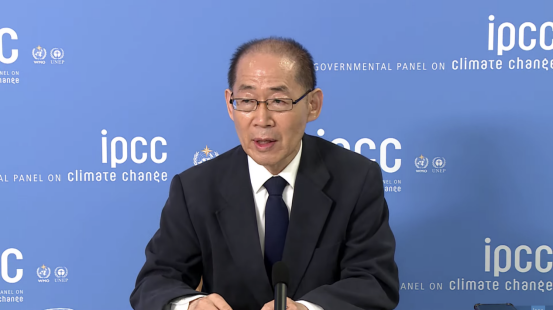 △Li Huisheng, Chairman of the Intergovernmental Panel on Climate Change
"We are standing at a crossroads where decisions are made now to ensure a livable future. We have the tools and technologies we need to control climate warming," said Li Huisheng, chair of the Intergovernmental Panel on Climate Change. "Many countries are I am encouraged by climate action. There are policies, regulations and market instruments that work. If these are scaled up and applied more widely and equitably, they can support deep emissions reductions and stimulate innovation."
According to the report, limiting global warming will require a major transformation of the energy sector, which will involve a significant reduction in the use of fossil fuels, widespread electrification, improved energy efficiency, and the use of alternative fuels such as hydrogen.
Cities and other metropolitan areas also offer important opportunities for reducing emissions, by reducing energy consumption (such as creating compact, walkable cities), electrifying transportation in conjunction with low-emission energy sources, and harnessing nature to increase carbon sequestration and storage.
Reducing emissions in the industrial sector will involve increasing the efficiency of material use, reusing and recycling products, and minimising waste. For basic materials such as steel, building materials and chemicals, low-to-zero greenhouse gas production processes are at the pilot to near-commercial stage.
Limiting warming to around 2 degrees Celsius would still require global greenhouse gas emissions to peak by 2025 at the latest, and fall by a quarter by 2030, the assessment said. Accelerating equitable climate action in mitigating and adapting to the impacts of climate change is critical to sustainable development. Some coping options can sequester and store carbon while helping communities limit climate change-related impacts.
In cities, for example, forming a network of parks and open spaces, wetlands, and urban agriculture can reduce flood risk and reduce heat island effects. Industrial emission reductions can reduce environmental impact and increase employment and business opportunities. Electrification of renewable energy and transformation of public transport can boost health, jobs and equity.
The WG3 report builds on the contributions of the published WG1 report "Climate Change 2021: The Natural Science Basis" and the WG2 Report "Climate Change 2022: Impacts, Adaptation and Vulnerability" to the Sixth Assessment Report as Base. The final Synthesis Report will be completed this fall.
The Intergovernmental Panel on Climate Change was established in 1988 to provide a comprehensive assessment of the state of scientific, technological and socioeconomic perceptions of climate change, its causes, potential impacts and coping strategies. The Fifth Assessment Report, completed in 2014, provided the main scientific basis for the Paris Agreement. The agency is currently in its sixth evaluation cycle. (Headquarters reporter Zhang Jinghao)