All criminal and mafia organizations in the world – in addition to consecrated and recognized leaders – have a dense network of invisible and unsuspected leaders. Often, these people who live in the shadow of the feared and adored bosses have a higher social status. At other times, they are the calculated fruit of the families, who raise them in the cult of the study, which is indispensable for governing the complex criminal dynamics. Other times, however, even without culture, they emerge from below for their own abilities but, instead of living in the light, they prefer to act and plot in the undergrowth.
The leader of the clan
Colombia and its criminal organizations are no exception. On the contrary. This is what the sixth and new installment of "NarCovid – Rivers of money for drug kings in the time of the pandemic", now available only on Apple Podcast, tells us. This episode is also full of facts, stories, reconstructions and original rumors that, in this article, are only hinted at.
The head of the Gulf clan, Dairo Antonio Úsuga known as "Otoniel", who now lies in Colombian prisons, had his head invisible. His name is Mario Elber Escobar – for all "Mario Bros" – and he would have been appointed by Otoniel to manage drug trafficking with other armed groups and to coordinate the flow of cocaine out of the country.
According to Colombian justice he is an invisible drug trafficker, with a fortune not yet calculated, who allegedly organized drug shipments abroad with the leader of one of the dissident groups of the Revolutionary Armed Forces. Since February, he too has been in his cell, accused of drug trafficking, although, as per the textbook, he denies all the charges. He too lived the life of a gentleman in Quimbaya, where he lived in a luxurious hacienda, ready to run around with one of his luxurious four-wheeled racing cars, now confiscated.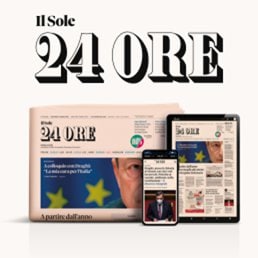 The Envigado Office
Luis Del Río Jiménez, also known as "el Tío" or "Señor T", according to the US Drug Enforcement Administration and the Colombian Narcotics Agency is also a major drug trafficker with links to the Colombian underworld dating back to the 1990s. , when he worked with the Oficina de Envigado. He remained hidden for years – one of the many "invisible" or, if you prefer, "silent" as a part of the press calls them over there – who have skilfully moved behind the scenes, disappearing from the radar.