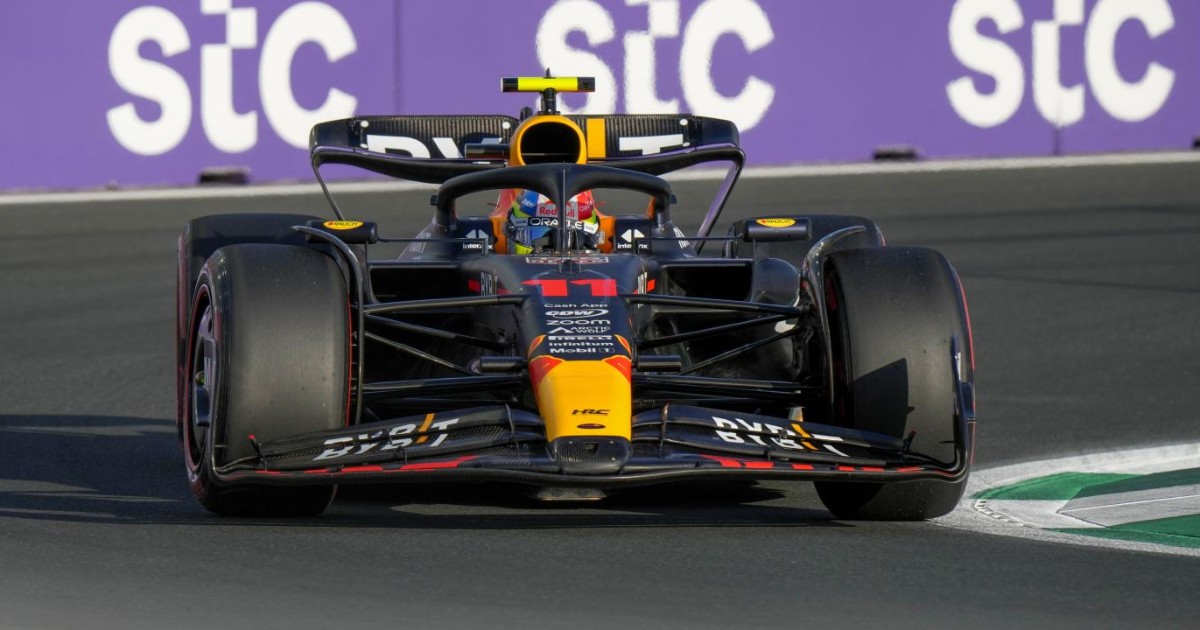 In the front row Fernando Alonso with the Aston Martin, third at 465 cents. In the second row George Russell with the Mercedes and Carlos Sainz with the other Ferrari
Sergio Perez took pole position in Gp d'Arabia Saudita with a time of 1'28″265. Behind him the Ferrari of Charles Leclerc, second at 155 cents but forced to start from the twelfth box due to the penalty of ten positions on the grid. So he climbs to the front row Fernando Alonso with Aston Martin, third at 465 cents. Second row George Russell with the Mercedes e Carlos Sainz with the other Ferrari. Fifth place for Lance Stroll with the other Aston Martin, the Alpine also did well with Esteban Ocon fifth and Pierre Gasly in ninth place. Only seventh Lewis Hamiltonin front of Oscar Piastri's McLaren.
Verstappen left the scene in Q2 due to a technical problem on his Red Bull. After returning to the pits without being able to set a noteworthy time, the Dutchman immediately got out of the cockpit of his RB19 concluding qualifying with the 15th fastest time. "It was a difficult Q3. The first lap was good, I managed to get the lap right, making the most of that lap was important because of the problem we had at the last attempt – said Sergio Perez after pole position – Verstappen's problem? It's a shame, he has been very strong all weekend, hopefully we can have both cars ahead tomorrow. With these cars you never know, reliability problems can hit you at any time".
"I'm happy yes and no, it was a very difficult weekend in terms of pace, but I'm happy with my lap. I think I gave everything, I was really at the limit. The Red Bulls – said Leclerc – are on another planet, we are suffering a bit. We will start from behind, we will focus on the race hoping to be back in front as soon as possible. The race pace seemed very good but it's difficult to compare yourself to the others. I think we are all very close". "It's been a good weekend for us so far, qualifying – said Alonso – was our weak point in Bahrain but today the car went very well on one lap. Let's see tomorrow what we can do starting from second position, we are on the front row and this is fantastic. Yesterday the long run was a bit conditioned by the traffic, but the car seemed to me to be very strong – he continued – I think our strong point is always the race pace, so starting from the front row is very positive".