Original title: The 14th National Games is about to open. Nearly two thousand technical officials are moving into the technical officials village. Source: CCTV News Client
original title:
The 14th National Games will officially open tomorrow (15th) in Xi'an, Shaanxi. Nearly 2,000 technical officials from all over the country are moving into the technical officials village one after another.
In the next 10 days, they will serve as referees and game supervisors of the National Games to ensure the smooth holding of the National Games.
Yesterday (13th), in accordance with the requirements of epidemic prevention and control, Yao Ming, the chairman of the Chinese Basketball Association, showed the green code of the mobile WeChat applet "Shaanxi Quanyuntong" to the staff, accepted security check and moved into the technical officials village smoothly. As of that night, 564 suites in the Technical Officer Village had received 1,885 people.
Yang Ju, a staff member of the National Games Village Accommodation Service Center:Before the technical officers moved in, we carried out a comprehensive disinfection and removal of formaldehyde in the entire room according to the National Games Village standard.
In accordance with the epidemic prevention requirements, the technical officer village implements closed management, and all technical officers conduct nucleic acid testing at least every two days.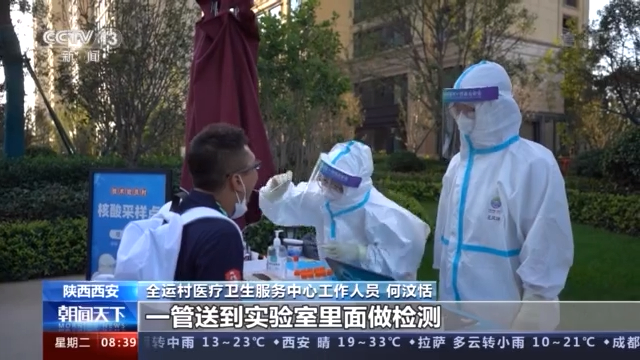 He Wentian, a staff member of the National Games Village Medical and Health Service Center:Because we will have a teacher who came back from the Tokyo Olympics and will do a parallel double test. He will be tested twice for nucleic acid. Two inspections.
The Commercial Street of Technical Officer Village has been put into operation, which can provide 9 types of services including fitness, supermarket, and bank. The restaurant provides 18-hour meal service.
(Edit Zhang Bing)