Every time an AI alert is sent,From May 15 to May 21, a total of 282 stocks were rated by securities companies, and a total of 190 stocks were rated as buy. Among the 63 stocks that announced their target prices, according to the latest closing price, the top stocks with expected gains are Joyvio Foods (300268.SZ), Lizhong Group (300428.SZ), SMIC (688981.SH) ), the expected increases are 121.21%, 103.6% and 70.24% respectively.
Judging from the degree of attention of securities companies to individual stocks, 45 individual stocks have received the attention of many securities companies. The stocks with the highest number of attention of securities companies are Steady Medical (300888.SZ), Suotong Development (603612.SH), Tongwei Co., Ltd. ( 600438.SH).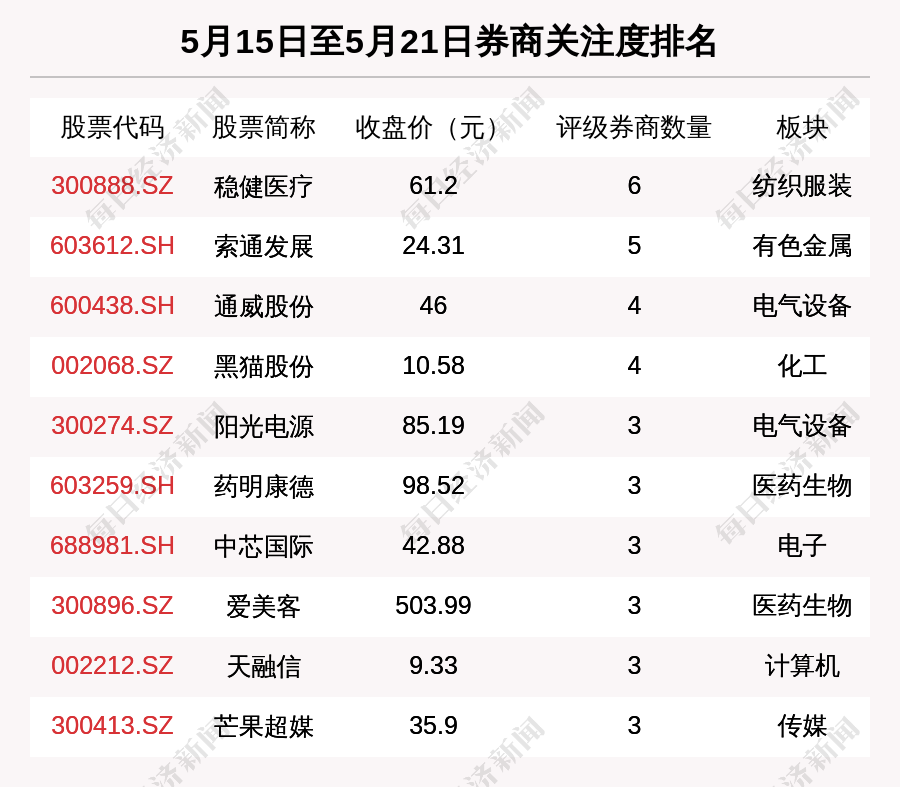 From the perspective of securities companies' attention to the industry, the industries with the highest number of stocks that securities companies pay attention to are chemical industry, pharmaceutical biology, and electronics.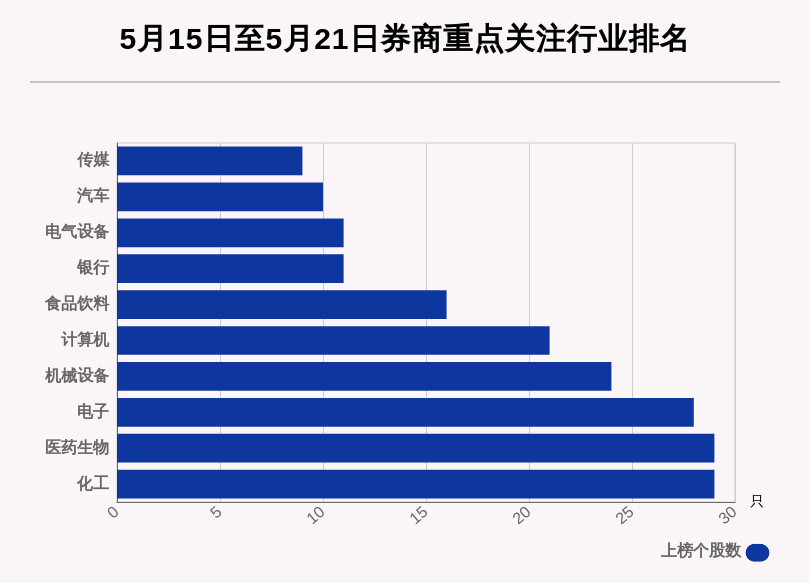 *Because the data of brokerage ratings on Sunday needs to be counted every other day, the statistical data period for this question is from last Sunday to this Saturday
(Reporter Wang Xiaobo)
Disclaimer: The content and data in this article are for reference only and do not constitute investment advice. Please verify before use. Do so at your own risk.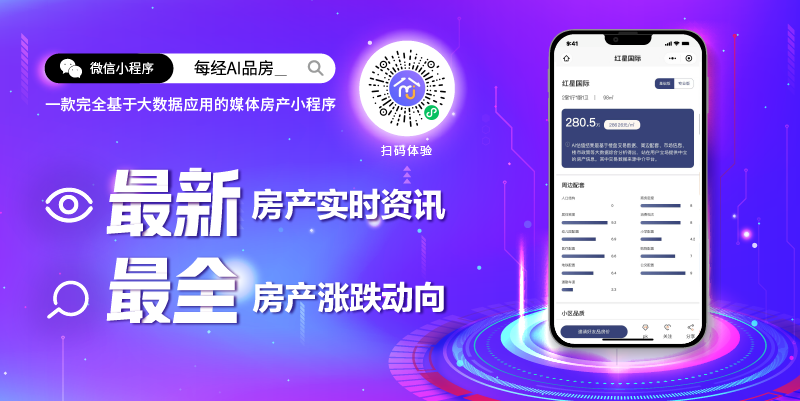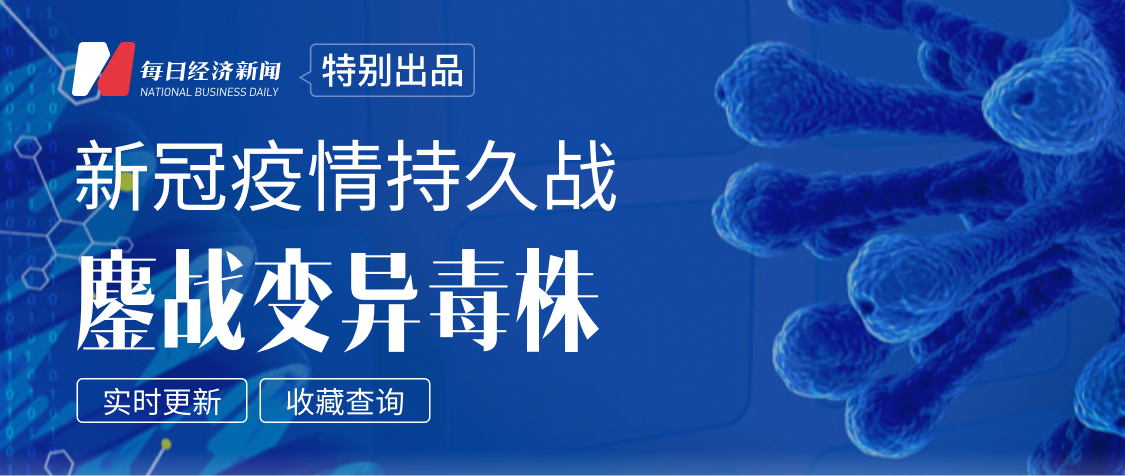 Copyright Notice
1This article is an original work of "Daily Economic News".
2

Without the authorization of "Daily Economic News", it may not be used in any way, including but not limited to reprinting, excerpting, copying or creating mirror images, etc. Violators will be held accountable.
3Copyright cooperation telephone: 021-60900099.