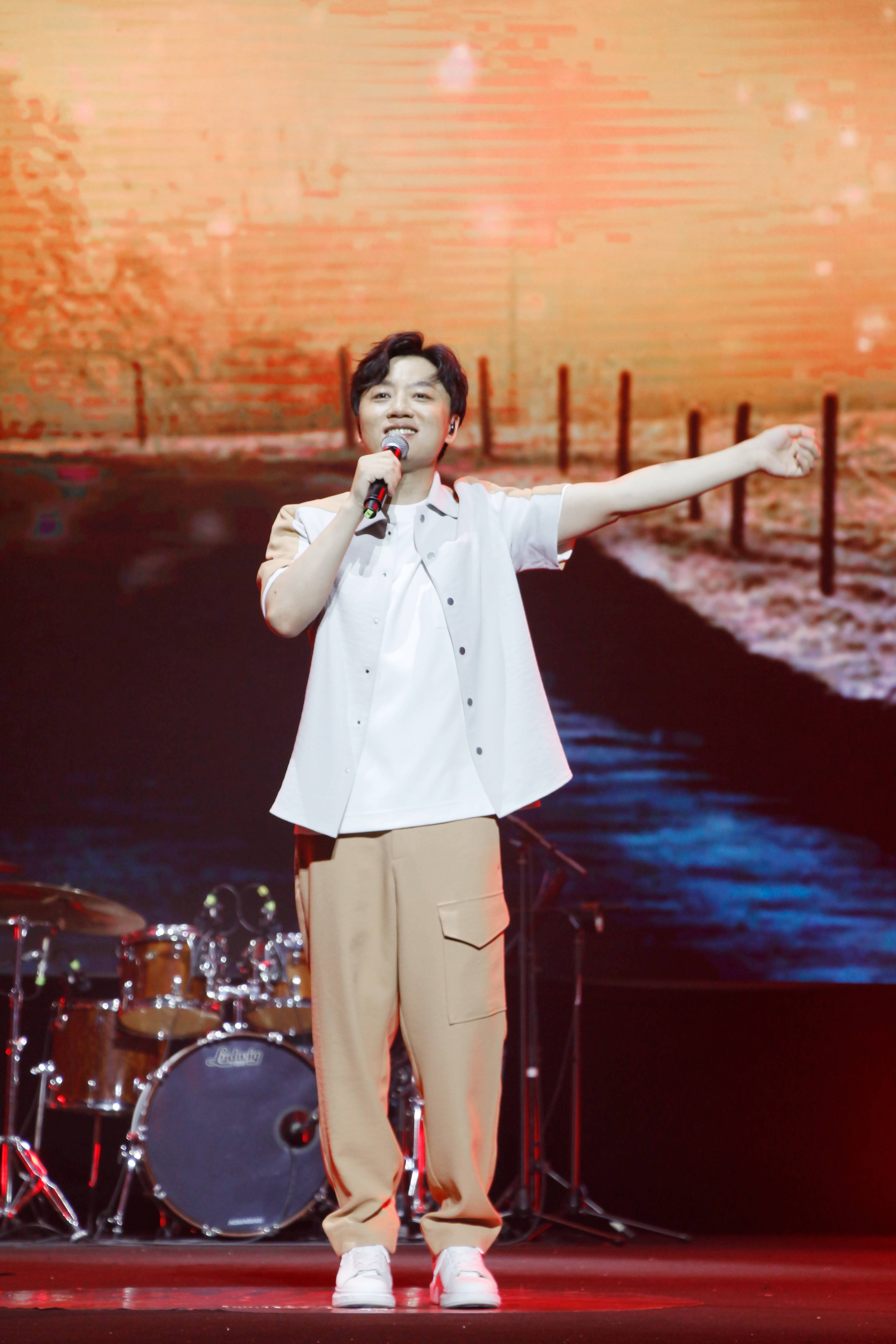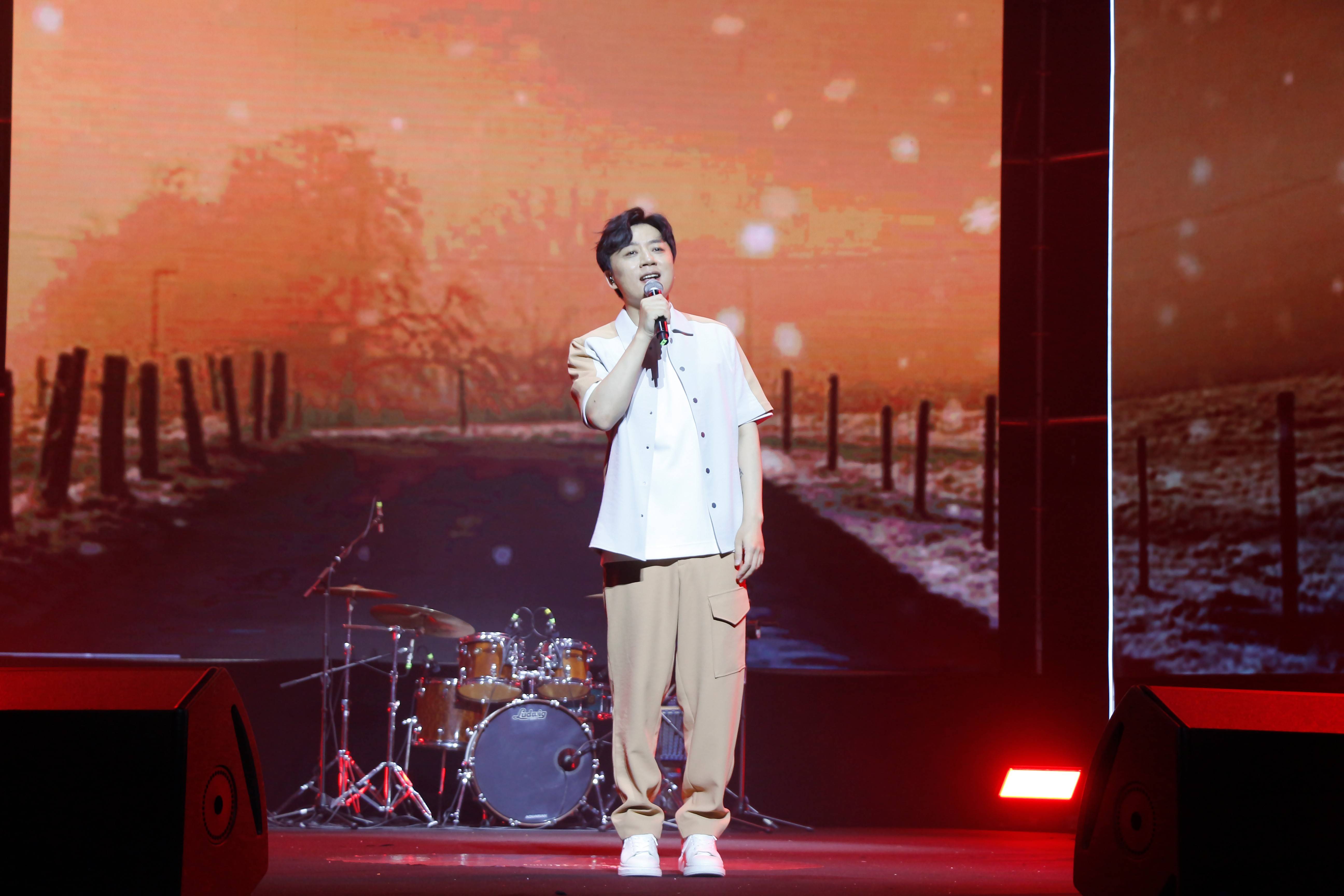 Last weekend, Zhang Lei, the annual champion of "The Voice of China" and "Music Storyteller" in the fourth quarter, was invited to participate in the "2021 Voice of China 10th Anniversary Zhejiang Station Music Festival". On the spot, Zhang Lei sang in a light-colored and simple casual suit. Three songs such as "No Sail" and "Looking", and enthusiastically interacted with the audience present, the atmosphere climaxed one after another.
On the evening of the ceremony, Zhang Lei appeared on the stage with the sound of drums. He first sang the first original title single "No Sail" from the new 2021 album that was just released not long ago. His tender and warm voice infected everyone on the scene and accompanied him. With the soft chords, the audience couldn't help but immerse themselves in it and quietly listen to the unforgettable memories of love in the singing. Then Zhang Lei brought the well-known popular TV series OST "Looking". As soon as the music sounded, it evoked many memories of the audience. Everyone turned on the flashlight of their mobile phones to wave and sing along with the song. In the song singing, Zhang Lei said, "We are always looking for, looking for love, looking for career, looking for things that you think are precious in our lives. I hope everyone can find what they really care about through their own efforts."
Not long ago, Zhang Lei also appeared in Zhejiang and brought another new song debut from the album's main single "Goodbye Boy". The unique voice of the voice slowly tells the melodious melody of the passing of us. In life, I don't want to abandon my ideal story. The straightforward lyrics, resonant singing and stories made the audience fall deeply in it, and regretted the past while hiding their tears. Zhang Lei told us in his deep emotional voice: "Goodbye is a farewell and a reunion. Although we can't come back when we are young, but we who are unwilling to abandon our dreams, we still have to keep our faith and go on!"
Zhang Lei said: "From 2015 to the present, I am lucky. The music market today is not particularly prosperous, but we continue to struggle in this trend. In the past few years, I have released several records and sang a lot. Film and television drama OST, I also hope that there will be more and better musical works to meet with you in the future, and use singing to hand the best answer sheet. "It is revealed that another new film and television drama song sung by Zhang Lei will be held on June 24. See you every day.Return to Sohu to see more
Editor:
Disclaimer: The opinions of this article only represent the author himself. Sohu is an information publishing platform. Sohu only provides information storage space services.
.