What began as a humble donation of 20 greenhouses in 2014 has turned into a much larger initiative shared by Latter-day Saint Charities and Muslim Aid that has co-financed a whopping 2,720 greenhouses in Bosnia and Herzegovina. Latter-day Saint Charities is the humanitarian arm of The Church of Jesus Christ of Latter-day Saints.
Since the beginning of the 21st century in Bosnia and Herzegovina, as many as 31 percent of the unemployed population seeking independence through honest work have not been able to find it.
That's why in 2014, when the unemployment rate was still a worrying 27 percent, The Church of Jesus Christ of Latter-day Saints realized it would be more effective to work side-by-side with the prominent charity Muslim Aid and so it is Greenhouse project started.
One might ask: "Why greenhouses?". By protecting crops from the Bosnian climate, the greenhouses triple the length of the Bosnian growing season and double the yield of the plants growing within them, effectively sixfolding existing agricultural opportunities and enabling families to both feed themselves and sell the excess. Also, greenhouses are not donated without giving the beneficiaries the best chance of being successful. Any person or family lucky enough to receive a greenhouse is also provided with face-to-face training from an expert agronomist, seeds and seedlings for the first year of production, and regular care.
Donating a greenhouse and the related training needed to make full use of it, rather than providing food directly, is actually equivalent to offering a gift that continues to be renewed. It certainly has been, with 90 percent of the greenhouses received five or more years ago still in operation.
This was exactly the case for the 50-year-old Elkaz Husein, who together with his wife earns a living by selling excess peppers and tomatoes. Though Elkaz has struggled to find work in the past due to his refugee status and mental illness challenges, Elkaz is now more self-reliant. This year he and his wife are planting strawberries in the hope they will be even more profitable.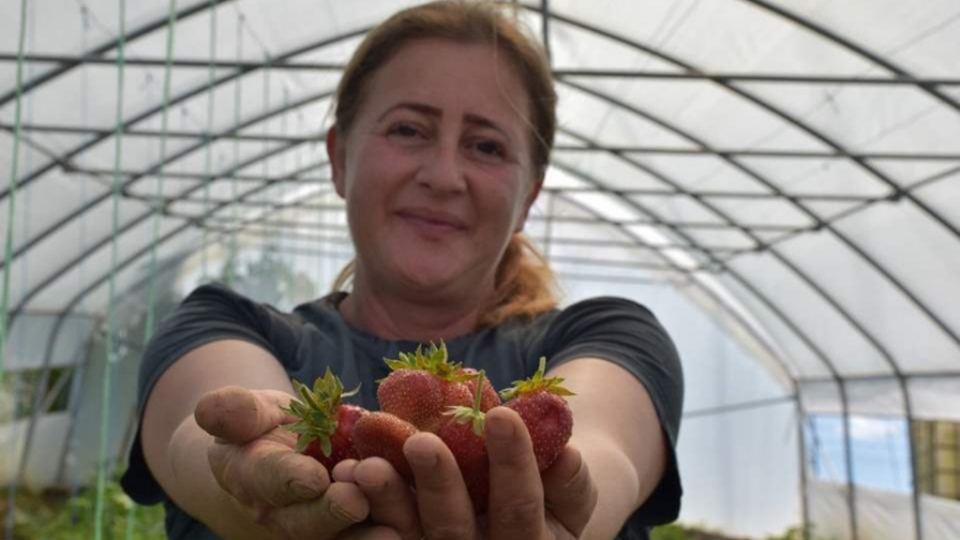 The greenhouse project has given 34-year-old Haris Alajbegovic the serenity of knowing that he will have healthy food to feed his two children and his parents, all free of pesticides. "This," he said, "is priceless."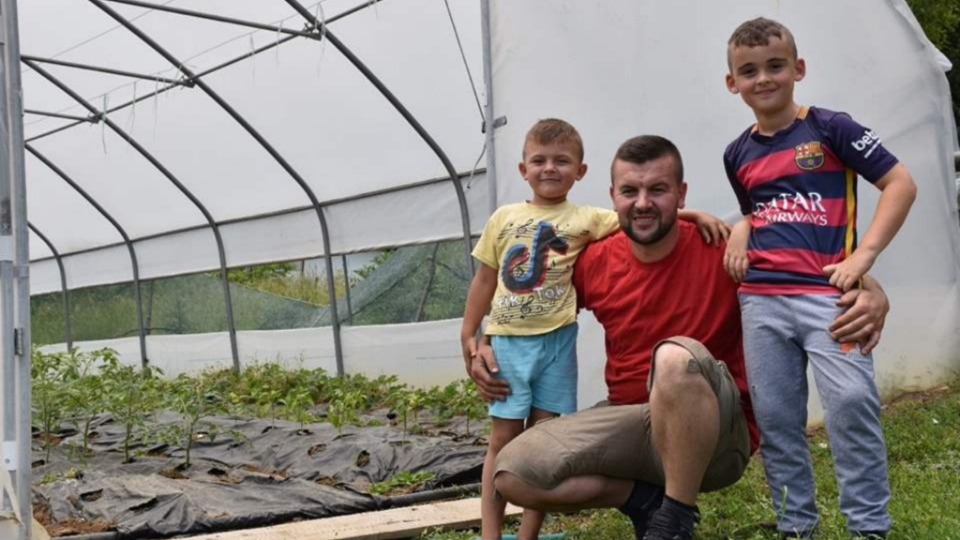 As an international religious NGO, Muslim Aid is committed to helping the poor overcome suffering in Africa, Asia and Europe.