BRUSSELS – For the first time in EU history, the European Commission proposed today, Wednesday 18 May, to use money from the European budget to encourage joint procurement of arms purchases. The initiative comes after the Russian invasion of Ukraine is leading the Twenty-seven to a sharp increase in military spending. The attempt by Brussels is twofold: to strengthen coordination between countries and to promote the defense industry.
The European Commission's proposals come two months after a summit in Versailles in which the Twenty-seven had asked the EU executive to make an analysis of the weaknesses of European defense (see Il Sole / 24 Ore of 12 March). In the wake of the war in Ukraine, member countries have announced an increase in military spending of € 200 billion. This new trend follows a long period of silent disarmament on the European side.
The analysis presented by the European Commission highlights two challenges. The first relates to the need to coordinate the increase in spending at the national level in a context in which stocks are at low levels and many countries have to replace old and Soviet-era weapons. «Germany alone – explains a community official – has announced its intention to spend 20 billion euros to rebuild ammunition reserves. If it did so, it would absorb the entire European offer ».
The second challenge relates to the need to use the historical moment to reduce the fragmentation of a European industry, the military one, which remains highly segmented at the national level. Community collaborations exist, but they are still rare and minor, despite the 2018 decision to pursue joint projects (known by the acronym PESCO) for the first time. In this context, the European Commission is therefore presenting two proposals to be launched in the short term.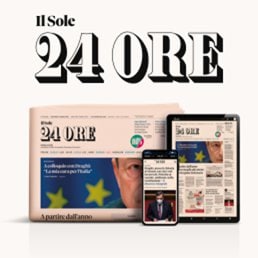 The first envisages the creation of a task force which must serve to coordinate the public procurement of the Twenty-seven in the defense sector, in order to avoid deleterious conflicts between member countries. At the same time, and it is the second proposal, this time of a legislative nature, the Commission intends to encourage joint procurement for the purchase of arms by making available to member countries over a two-year period 500 million euros from the Community budget.