[#Britain new confirmed cases exceed 10,000 cases for three consecutive days# Expert: #The third wave of the British epidemic has begun#]The British epidemic has rebounded sharply recently. According to statistics released by the United Kingdom on the 19th, in the past 24 hours, there were 10,321 new confirmed cases of new coronary pneumonia in the United Kingdom, and the number of new confirmed cases exceeded 10,000 for the third consecutive day, with a total of 4,620,968 confirmed cases; 14 new deaths within 28 days after diagnosis The total number of deaths was 127,970.
  Members of the Joint Committee on Vaccination and Immunization of the British Government said in an interview that although the epidemic has not developed as rapidly as the previous two waves, it is certain that the third wave of epidemics in the UK has already begun. Experts believe that rapid vaccination, especially the completion of two doses of vaccination for the elderly as soon as possible, is the key to "outperforming" the "mutated delta strain" that is currently sweeping the UK.
  British epidemiologist Tildesley said that in fact, in the past few months, the number of new confirmed cases in a single day in the UK has been slowly increasing, and in the coming weeks, the number of hospitalizations may increase. However, he hopes that there will not be a "hospitalization" as severe as the peak of the second wave of the epidemic.
  According to statistics, about 81% of adults in the UK have received the first dose of vaccine, and about 59% of adults have completed two doses of vaccination. Currently, the UK has opened up vaccination to people over 18 years of age. Starting on the 19th, four large venues including the Olympic Theme Park Stadium and Tottenham Hotspur Stadium in the London area have been set up as vaccination centers to further accelerate the vaccination work. (CCTV News Client)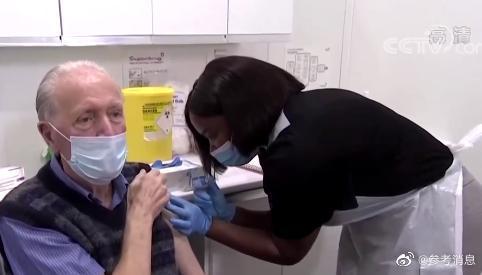 Special statement: The content of the above article only represents the author's own views, and does not represent the views or positions of Sina.com. If you have any questions about the content, copyright or other issues of the work, please contact Sina.com within 30 days after the publication of the work.
.