Original title: The number of victims in the floods in the Black Sea region of Turkey rose to 27. Search and rescue continued. Source: CCTV News Client
The Turkish Disaster and Emergency Management Agency (AFAD) issued a new statement on August 13th local time that the floods in the Black Sea region have killed 27 people, including 25 in Kastamonu Province and 2 in Sinop Province.
△The picture comes from local media
In addition, an elderly man in his 80s in Barton Province was washed away by the flood and his whereabouts are still unknown. Search and rescue personnel are still continuing to search and rescue. In the worst-hit Kastamonu province, the current focus of rescue efforts is on two heavily damaged apartment buildings in the Bozkurt area. One of the buildings completely collapsed, and it is not clear whether there are people buried. According to local Turkish media reports, the number of missing persons has risen to 100.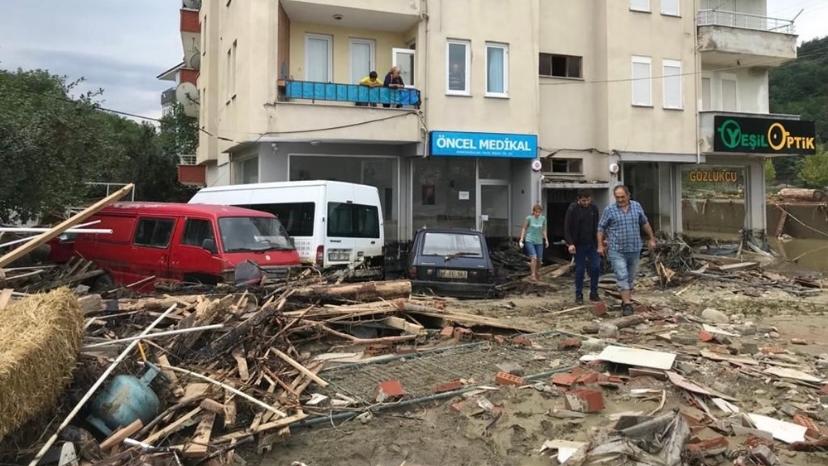 Beginning at night on the 10th local time, torrential rains continued in many provinces in the Black Sea region of Turkey, causing severe floods. The Disaster and Emergency Management Agency said that the water level in some areas rose to 4 meters. The flood caused the stream to skyrocket, many roads collapsed, bridges damaged, and a large number of people evacuated urgently. Search and rescue personnel used helicopters to rescue hundreds of people trapped on the roof of the building, and thousands of people have been temporarily transferred to student dormitories. Turkish Minister of Agriculture and Forestry Park Demirli previously stated that the region is facing "a disaster that has not been encountered in 50 or 100 years."
Turkey's Black Sea area often encounters heavy rains in summer, causing flash floods and triggering disasters such as mudslides. Less than a month ago, continuous heavy rains in the Rize Province of the Black Sea region caused floods, killing at least 6 people, and many places were seriously affected. (Headquarters reporter Chen Huihui)
(Edited by Zhou Yuhui)