One minute after American midnight on May 25, one minute past seven in Moscow, the confrontation between Russia and the United States has become a direct confrontation on the financial front. As anticipated by Janet Yellen, the US Treasury Secretary, the White House allowed to expire, without renewing it, a license which in these two months had authorized American investors – despite the sanctions – to receive payments from Moscow through American and international banks. interest, dividends or coupons on bonds held by the Russian Central Bank, the Sovereign Investment Fund or the Ministry of Finance. A "relief valve" that is now closing: making a default on sovereign foreign debt inevitable. The first, for Russia, since 1917, when the new Bolshevik government repudiated the debts of the tsarist empire.
The figures at stake
This time, in reality, things are very different: in Moscow, which speaks of an "artificial" default, there is no shortage of resources to meet the commitments. In spite of the freezing of 300 billion dollars held in Europe and the USA – about half of the foreign exchange reserves set aside over the years by the Central Bank precisely in anticipation of this great crisis with the West – payments for gas and oil continue to flow into Russia that current prices also lead to one billion dollars a day: while commitments on foreign debt falling due between now and the end of the year are 2 billion dollars, out of a total of 20 billion in foreign currency debt held by foreigners. Not much for Moscow; a figure "systematically insignificant" for Western banks and investment funds, according to the International Monetary Fund.
The consequences for Moscow
Yet Russia has done everything to avoid default: an image damage that will further mark the distance from the international financial system, will ditch the ratings already at "junk" levels and will cause the costs of future debt to rise. Although, as Yellen coldly pointed out last week, the Russians "are already cut off from global capital markets, and they will still be." A default, most likely, will only accentuate the mistrust of countries theoretically close to Moscow such as China, which is very worried about incurring American secondary sanctions and very cautious in its investment decisions in Russia.
For all these reasons, in order to have a further leverage on top of all sanctions that would induce Moscow to put an end to the war, Washington preferred to close this last channel as well, even if the statement of Ofac (Office of Foreign Assets Control, is the Treasury office that regulates the sanctions imposed by the US government) leaves open the possibility for US citizens to request "a special license to continue receiving payments". In the administration there are also those who, on the contrary, saw in the exemption the possibility of channeling in the reimbursement of foreign investors resources – however limited – subtracted from the Russian military commitment in Ukraine.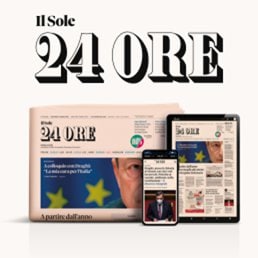 "It's not true default"
Without a shadow of a doubt, the Kremlin will fight. Since his arrival to power, Vladimir Putin has placed the reduction of foreign debt among the priorities, in order not to leave the country in the dependence on foreign countries experienced in the 90s: the reconstruction of Russian power has also gone through this. And now, as Finance Minister Anton Siluanov has already clarified, Moscow will go to court if it is forced to violate its commitments: "We will not declare any default, we have the money," Siluanov said on May 18 last year. We are able to pay and we will pay foreigners in rubles, as a last resort, if Western infrastructure is closed to us. "