Contents
After the outbreak of war, Vetropack had to close the factory. The company wants to start producing in Ukraine again soon.
The Swiss company Vetropack operated a glass factory in Gostomel near the Ukrainian capital of Kiev until February last year. Vetropack, headquartered in Bülach, Ukraine, employs around 600 people. But when Russia invaded Ukraine, the plant in Gostomel got caught between the fronts.
Gostomel is in close proximity to Irpin and Bucha, where the war was at times particularly brutal and intense. The Vetropack plant in Ukraine was so severely damaged by rocket attacks that production was no longer possible. During the Covid pandemic, people learned how to deal with crises, says Johann Reiter, Managing Director of Vetropack. «But the outbreak of war in Ukraine had a different dimension for us. Nobody would have expected it before February 24, 2022."
Five months after the outbreak of war, Johann Reiter had to lay off two thirds of the Ukrainian employees. "If you are no longer able to pay people, give them work, then you have to make rational decisions," says the Vetropack boss. The Bülach-based company set up a fund to support employees in Ukraine. Almost a million francs were raised in this way.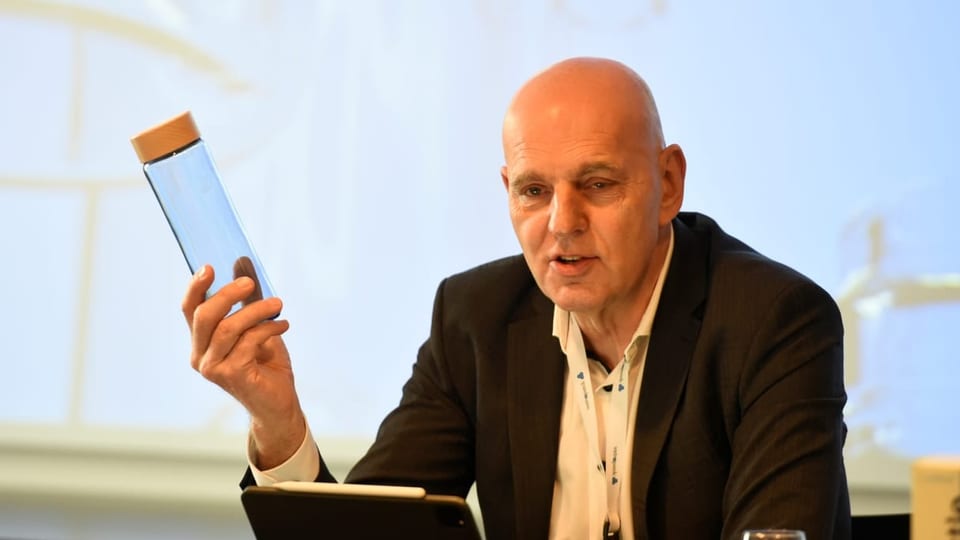 The Swiss glassmaker has also lost money in the destruction of the factory in Ukraine. The company has to write off CHF 31 million. That's a lot, but still less than expected. The demand for glass from the plants in Switzerland, Austria and Eastern Europe is high. And thanks to higher prices, Vetropack is still making profits, despite the decline in sales. And business in the Ukraine should soon be up and running again.
Melting furnaces must be repaired first
Vetropack wants to produce in Gostomel again. Two melting tanks for glass production still have to be repaired, says Johann Reiter. "We assume that we will be able to start production in Ukraine again this year."
We assume that we will be able to start production in Ukraine again this year.
So there is hope that the Swiss company Vetropack will soon be producing glass bottles again near Kiev. However, this will only succeed if Kiev does not come under fire again, puts Reiter into perspective.