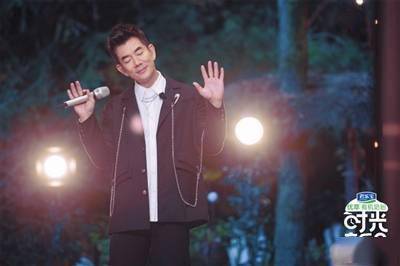 "The girl across the street looks over, over here, over here…" The classic "Qi-style love song" is an unforgettable musical memory of a generation. On November 12th, in the fourth episode of "Time Concert" on Hunan Satellite TV, "Time Musicians" Alan Tan, Lin Zhixuan, Xu Ruyun, Zhang Jie, Legend of Phoenix, Yu Kewei, and "Friends of Time" Ren Xianqi and Wang Sulong will reinterpret Ren Xianqi's classics. song.
On the 11th, Ren Xianqi was interviewed by all media reporters from Shenyang Evening News and Shen News. He said that the show was pure and warm, with a feeling of "singing to meet friends". Regarding the adaptation of classic works, Ren Xianqi said frankly that it is not easy, "everyone here has special skills, so I am full of expectations for the presentation of the works."
"Sad Pacific" is the hardest adaptation "Because this song is more masculine"
In this week's show, talented singers will take turns to sing Ren Xianqi's masterpieces, including "End of the World", "Ren Xiaoyao", "The Heart Is Too Soft", "Very Hurt", "I Am a Fish", "Spring Flower Meeting", "Sad Pacific", "Opposite" "Look at the Girl" and other eight songs with completely different styles. In Ren Xianqi's view, many popular songs have become classics because they are unique in their arrangement, artistic conception of words, and melody. "These songs have been deeply remembered by everyone, so they need to be adapted. Song is really not easy."
Re-interpretation is a difficult task. In Ren Xianqi's eyes, which song is the most difficult to adapt? "The thing I have the least idea about should be "Sad Pacific"." Ren Xianqi said, "Because it is more masculine and masculine, I haven't figured out how to change it in many moods, so I also look forward to someone being able to change it this time. Help me provide me with more ideas from different perspectives, so I am very excited. The good friends in the show, everyone has unique skills and has many different opinions. I look forward to their adaptations."
Literary and artistic works should be fully understood "even the prelude is made with great care"
In the previous program, Ren Xianqi expressed the hope that everyone can listen to a song completely, understand the singer's emotional interpretation, and arouse the audience's thinking. Today, with the development of short Internet videos, Ren Xianqi said frankly, "Many people may usually listen to a song as a chorus or a melody, which is actually a pity. I think the most complete expression of a song should be 3 minutes to 5 minutes. About minutes." Ren Xianqi told reporters that the popularity of short videos has made music very fast and short, and even many songs entered the song without a prelude. "In fact, when we were producing before, including the prelude, it should be regarded as a story. Overture. When we arrange the music, we will use the characteristics of the instrument or some artistic conception method to let the emotion of this song unfold."
Ren Xianqi said that it is difficult for people to listen to a song intently and read a novel by Jin Yong or Gu Long. "Whether it is music, drama, or novels, they are all works created by literary and artistic creators with painstaking effort. I hope everyone will have more. Time, take a good look at it from beginning to end."
Ren Xianqi said that "Time Concert" is a gathering of good friends for him. "The music environment is always changing. Music needs a young face and fresh voice, but some classic songs will continue to be sung."
Reporter Zhang Ning, Shenyang Evening News and Shenyang Media DirectorReturn to Sohu to see more
Editor:
Disclaimer: The opinions of this article only represent the author himself. Sohu is an information publishing platform. Sohu only provides information storage space services.
.