Sohu Entertainment News (Hamai/Text) On April 29, two new May 1 films, "I Really Hate Long-distance Relationships" and "Bad Guys", were released, driving the movie market to pick up, and the national single-day box office rebounded to more than 20 million yuan. , reaching nearly 23 million yuan, a surge of 193% month-on-month, but this is only about one-tenth of the day before the May Day holiday last year.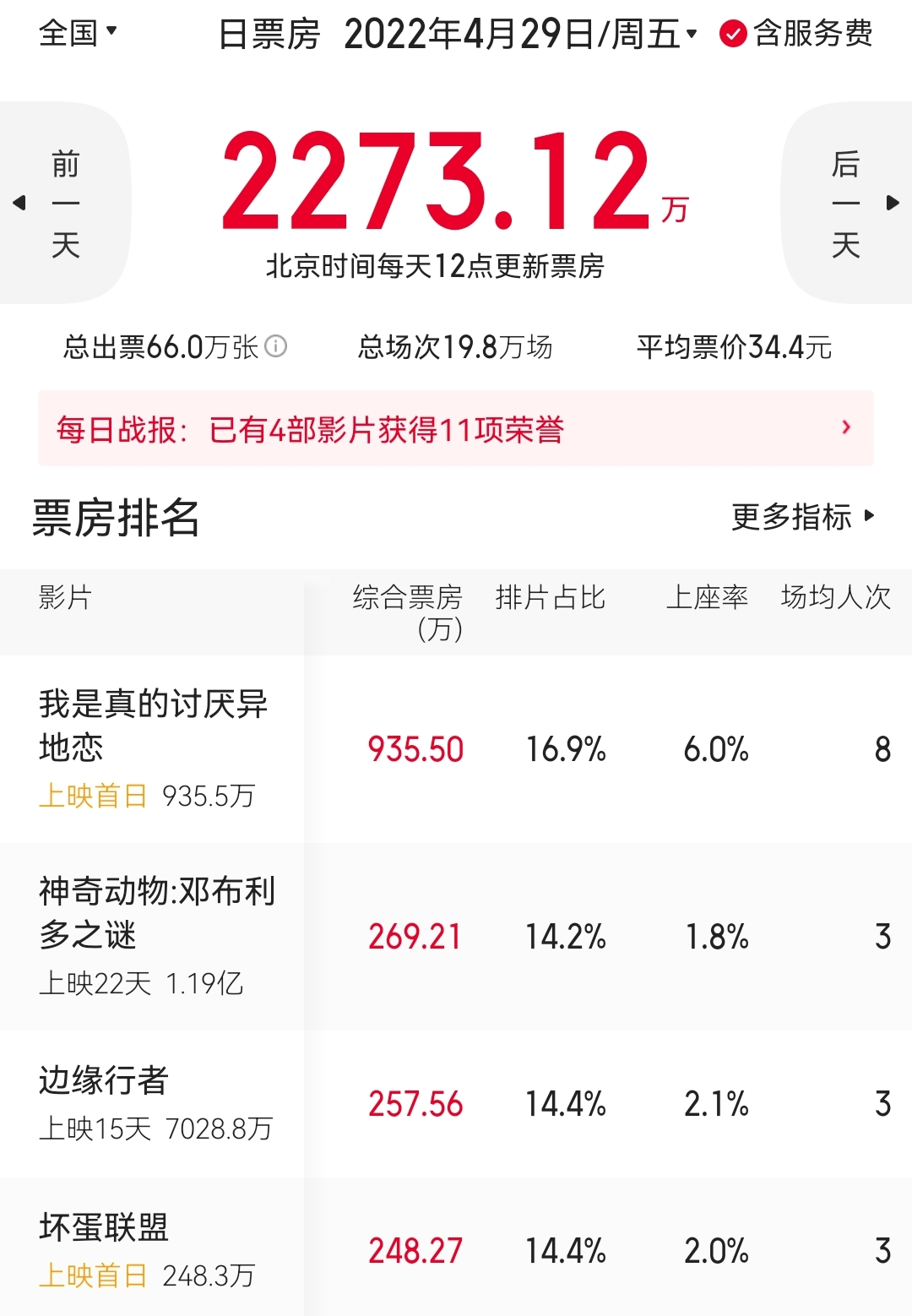 The youth romance film "I Really Hate Long-distance Relationships" was officially released at 18:00 pm. It received 9.36 million yuan and won the championship, becoming the film with the highest single-day box office since April 11, and the best performance on the first day since the end of February. domestic movies. The film's first-day attendance rate was 6.0%, with an average of 8 people per game, far ahead of all films.
The imported cartoon "Bad Guys" performed weakly, with a box office of only 2.5 million on the first day, which was not as good as the two old films "Fantastic Beasts 3" and "Edgewalker", ranking fourth.
It officially entered the May 1st gear on April 30, and there is a new film "Fight, Mom" ​​released, but this film is not very popular, and the pre-sale box office ranks seventh, and the top three are "I Really Hate It" "Long Distance Relationship", "Fantastic Beasts 3", and "Bad Guys League" accounted for 25%, 11%, and 13% respectively.
According to the data of Maoyan Professional Edition, as of April 28, there were 6,686 theaters in operation across the country, with an operating rate of 55.51%, which has rebounded from before. However, due to the closure and control of major ticket warehouses in Shanghai and Beijing, the impact on the movie market is still great.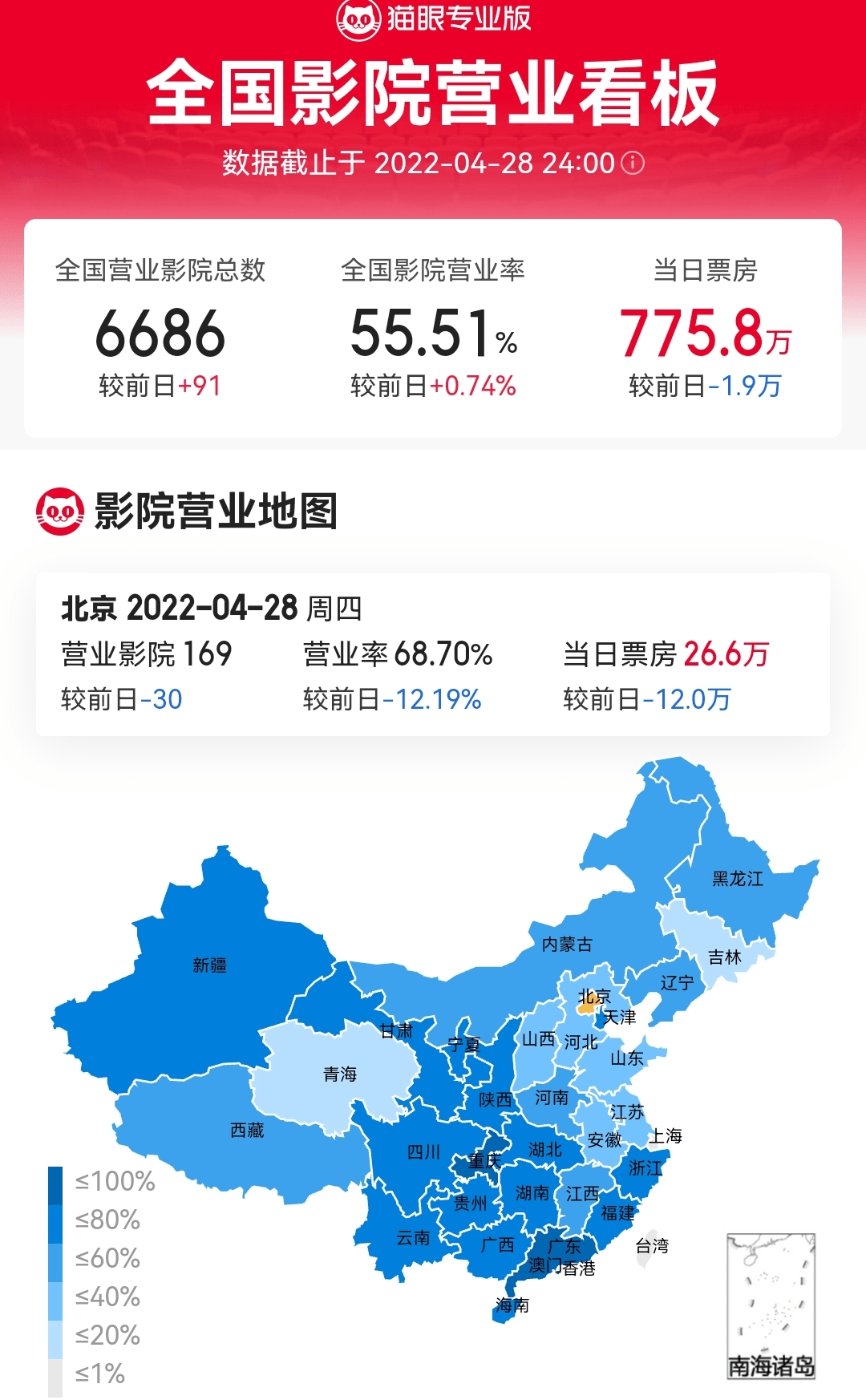 Return to Sohu, see more
Editor:
Disclaimer: The opinions of this article only represent the author himself, Sohu is an information publishing platform, and Sohu only provides information storage space services.