Original title: Weekly Flash Report | Wang Yibo became the promotion ambassador of Luoyang Museum, TME live re-screened Jay Chou concert with over 50 million viewers
On May 18, the International Museum Day, Luoyang Museum officially announced Wang Yibo as the promotion ambassador of Luoyang Museum. As the ancient capital of 13 dynasties, Luoyang, Henan Province has a rich cultural heritage and is known as the "City of Oriental Museums". And to know a city, the museum is a particularly important "medium".
In the past, Wang Yibo expressed his love for Luoyang and his pride as a Luoyang native in and out of the camera in a foreign country. Now, he has become Luoyang's fire protection public welfare ambassador, Luoyang cultural tourism image ambassador, and Luoyang Museum. Promotion ambassador, three cooperation with Luoyang, bringing youth and injecting new vitality to that quaint city. Wang Yibo, who has a large audience of fans, brings fashion and vitality to Luoyang, shows the youthful power of Luoyang, and also represents Luoyang's open and inclusive attitude.
The relevant person in charge of Luoyang Museum introduced that currently, Luoyang is focusing on building a youth-friendly city, and inviting Wang Yibo to serve as the promotion ambassador of Luoyang Museum will further enhance Luoyang's urban temperament with both rich history and fashion vitality, and continue to enhance Luoyang's influence among young people. and attractiveness to help build a youth-friendly city.
■ TME live re-screened Jay Chou's concert with over 50 million viewers, setting the highest viewing record for an online concert
Recently, the panoramic music live performance brand TME live officially announced the launch of the "Miracle Live Re-screening Project", so that the miracle scenes that have stirred up waves in the long river of time will return to the public's vision across time. The first "Miracle Live" Jay Chou's "The Strongest Demon on Earth" concert was held on May 20 through the four platforms of Tencent Music Entertainment Group (TME): QQ Music, Kugou Music, Kuwo Music, National K Song, and TME's four major platforms. The first broadcast of the WeChat video account Matrix instantly formed a frenzy of screen-swiping across the entire network, and created the highest viewing record for an online concert.
This unprecedented "miracle scene" has also won unprecedented love from hundreds of millions of music fans. 12 hours after the official announcement of TME live, the number of reservations on TME's four platforms exceeded 10 million, and on May 20, "Magic Tianlun" On the night of the concert's re-screening, it created the highest viewing record for an online concert. On the night of the broadcast, the topic of "Jay Chou Concert Re-screening" continued to top the Weibo hot search list and the entertainment list until it exploded.
For the first performance of "Miracle Live Rescreening Project", TME live invited the king of Chinese pop music and national-level singer Jay Chou to perform two concerts, "Magic Tianlun" and "The Strongest on the Surface", and carefully selected them on May 20. , On May 21st, the romantic time will be re-screened online, which not only presents unique holiday gifts to music fans with a sense of ceremony, but also allows music fans to once again hear love and feelings in the singing that accompanies their youth and growth. Love, express love.
■ HONMA Golf Official Announces Li Yifeng as Brand Spokesperson
Image source: HONMA Golf Official Weibo
On the occasion of its 65th anniversary, HONMA Golf, a prestigious golf lifestyle brand, officially announced that Li Yifeng will be its new brand spokesperson. Founded in 1959, HONMA Golf is one of the most prestigious and iconic brands in the golf industry. It has always continued the business philosophy of "pure handmade" by Japanese craftsmen to create high-quality golf equipment that is widely favored by golfers and consumers. As a hot and powerful singer and actor in mainland China, Li Yifeng has always adhered to his own footsteps, constantly challenged himself, has the courage to transform, accumulated a lot of money, and has been recognized and admired by the audience for his superb acting skills. The connection between HONMA Golf and Li Yifeng is an invitation to more sports enthusiasts and the younger generation who yearn for a high-quality life to try and experience the beauty of golf, which is healthy, green, and close to nature.
At the same time, HONMA Golf launched a new limited-edition product for the 65th anniversary – Sakura Dance series clubs, which are "good-looking and easy to use" tailor-made for Asian women. This series is inspired by the noble weeping cherry pattern with Japanese characteristics, and combines the aesthetic design of fashion art with the craftsmanship of hand-made rods, which not only gives women a gentle gesture, but also combines the courage and strength of golf. The included luxury gift package for women also includes accessories such as clothing, balls, ball bags, gloves and other accessories necessary for the end of the game. It meets the full set of end-of-court equipment for golf women in one stop. Even a novice can directly end the game without any worries. rod fun. The limited edition "Sakura Dance" will witness more golf lovers who love life swinging gracefully on the greenery, opening up a new and energetic outdoor experience.
■ BE Van Dean officially announced Jike Junyi as the brand spokesperson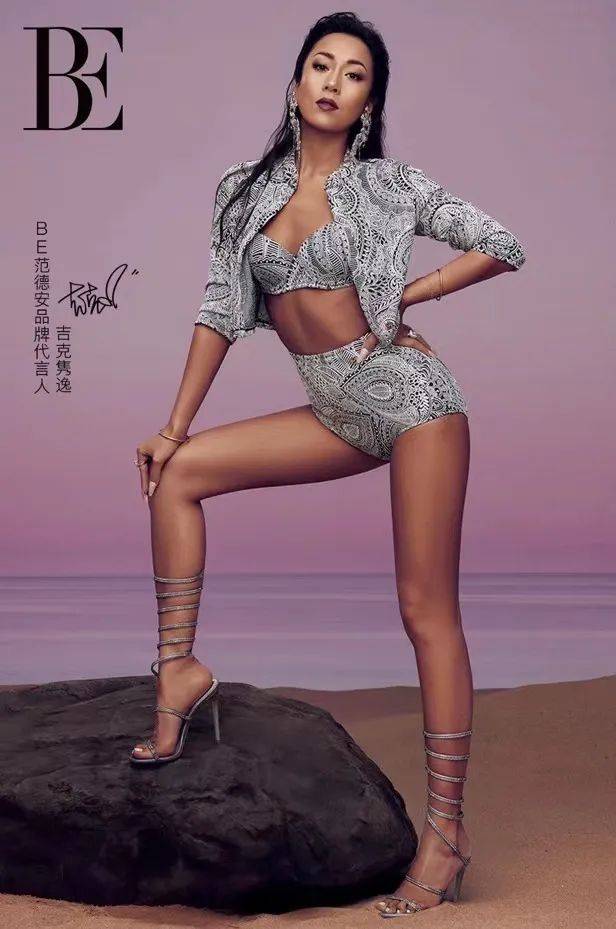 Image source: BE Vanderan's official Weibo
On May 20, fashion swimwear brand BE Fan Dean officially announced that well-known singer and actor Jike Junyi became the brand spokesperson. As a fashionable swimwear brand favored by celebrities, BE Van Dean is worn by over 100 celebrities across the country. As a leader in the light luxury style swimwear industry, BE Van Dean has not only been featured in major fashion magazines such as "Fashion Bazaar", "Fashion COSMO", ELLE, VOGUE, etc., but also recommended by major fashion editors. BE Fan Dean took a fancy to the huge potential of Jike Junyi. This time it was officially announced that BE Fan Dean will join hands with Jike Junyi to jointly release a new advertising blockbuster for fashionable swimwear on the Tmall platform. While specializing in the field of music, Jike Junyi participated in film and television works, participated in variety shows, and entered the fashion circle… She constantly broke through herself, actively and bravely stepped out of her comfort zone. Jike Junyi in life loves sports and life. These characteristics coincide with the "confidence, independence, and courageous attitude to life" that BE Van Dean wants to convey.
BE Van Dean was founded in 1985 and has been focusing on the fashion swimwear industry for 37 years. Since its establishment, it has had a strong design and production team. Every year, it will introduce new products and launch hundreds of new products. So far, BE Van der An has built a complete industrial chain covering swimming, holiday clothing, accessories, etc., which can meet the needs of different consumers.
■ Shirushi official announces Nicholas Tse as brand spokesperson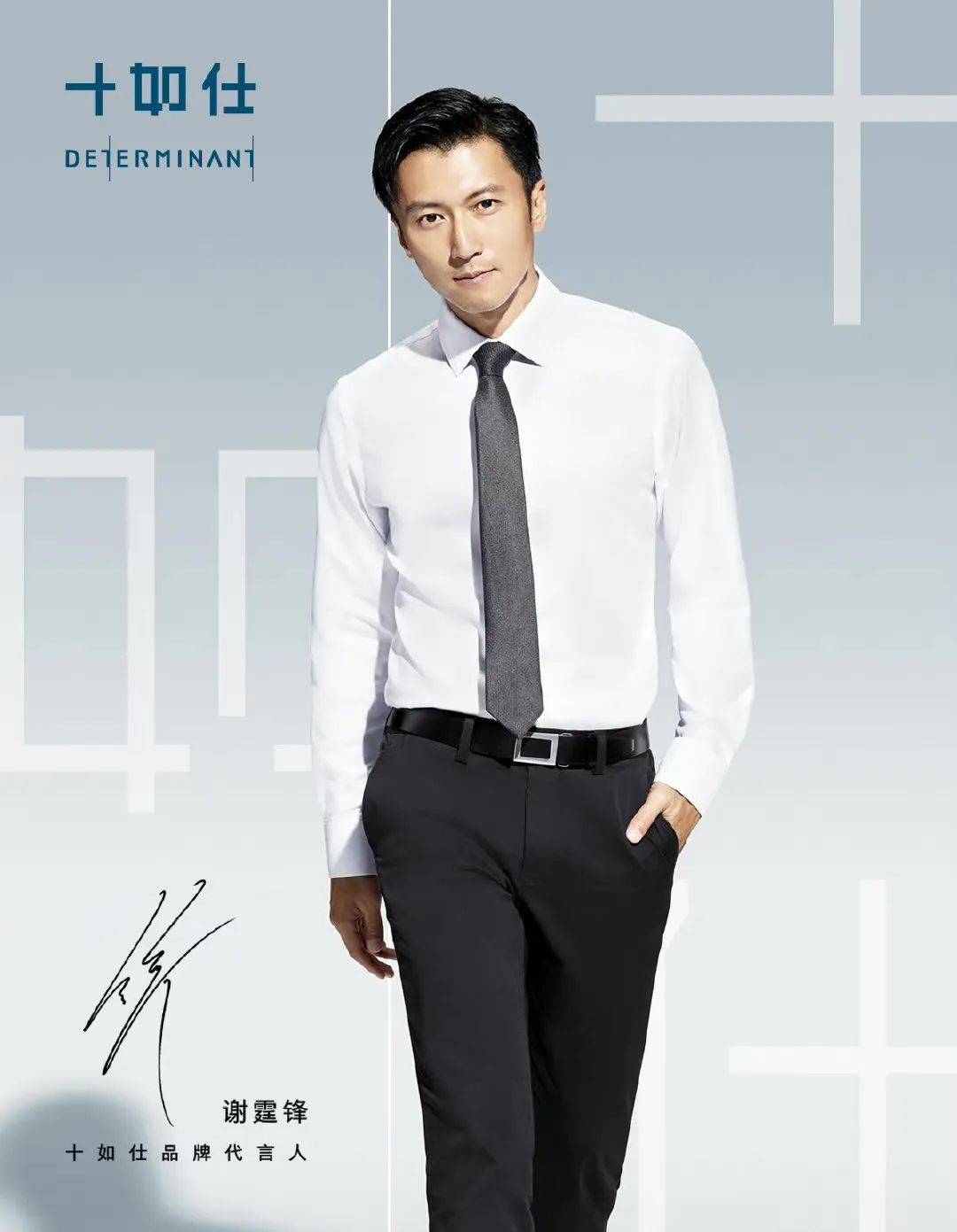 Image source: Shirushi official Weibo
Men's clothing brand Shirushi has recently officially announced that Nicholas Tse will be the brand spokesperson. The two sides work together to interpret the classics and new, and explore the unique charm of men's clothing. Shirushi was established in 2016. The biggest feature of its shirts is that it successfully integrates DP3.5 anti-wrinkle technology on the basis of 100% Xinjiang cotton, which balances the comfort and iron-free properties of a cotton shirt, completely breaking the " Comfy shirts wrinkle easily, and non-iron shirts are uncomfortable" spell. At the same time, in all aspects of production and packaging, Shirusi adopts green technology to reduce the impact on the natural environment and contribute to sustainable development.
Such a concept coincides with Nicholas Tse's values. Since his debut, Nicholas Tse has always maintained enthusiasm and exploration for his beloved music and performing arts, and has achieved many classic works with every step of persistence. In addition to being a singer and actor, he created the variety shows "Twelve Ways of Fengwei" and "The Taste of the People", successfully built the Fengwei brand, and founded a leading special effects company in China. Entrepreneur, was invited to speak at many universities. He continued to invest in various fields such as music, film, cooking, and variety shows, constantly surpassing himself, and established a model of high-quality idols in an era. In the future, Shirushi will join hands with Nicholas Tse to convey focus and perseverance and encourage people to become better themselves.
■ Chanel supports the Chinese Film Directors Association's green plan, and will start a master class on the theme of "Before Becoming a Director"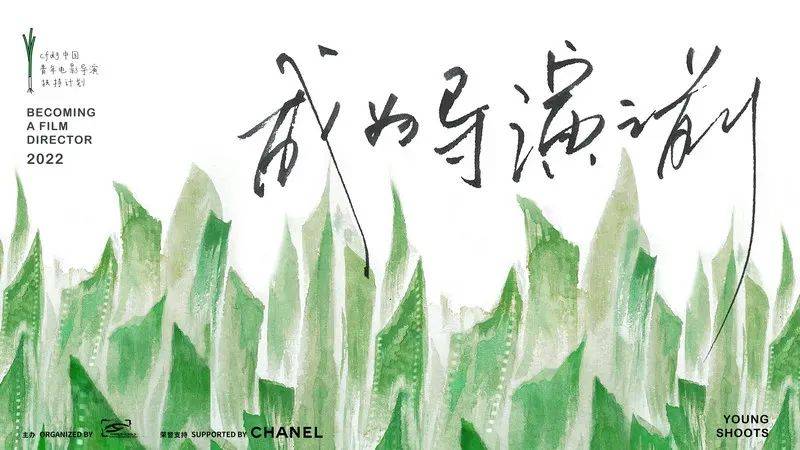 In May, Chanel will join the China Film Directors Association's Green Plan to jointly launch a master class and film festival on the theme of "Before Becoming a Director". The master class specially invited filmmakers such as Li Shaohong, Wang Hongwei, Huo Tingxiao and Yao Chen to communicate with the young students to help them achieve the leap of "becoming a director". The film festival will cooperate with the "NOWNESS Talent Program" to help Chinese filmmakers accumulate youth creations strength.
With the support of Chanel, the Scallion Project will dive into the creative core of film art from the aspects of directing, drama, vision and performance, and conduct in-depth exchanges with the Scallion students, so that young creators can take root downward, in film concept, creative concept and artistic perception. be nourished. At the same time, the Scallion Project will also hold a film festival to present the dazzling transcripts that have been quietly cultivated and accumulated over the past 7 years, and share the sprouting growth path of young creators "before they became directors".
Focusing on the future and emphasizing development is an important concept that the Green Onion Project has been upholding for many years. Director Li Shaohong, the founder, admitted, "The Green Onion Project should focus on cultivating young directors to make their first cinematic feature films, escorting young directors, and wanting the creators Think, even one step faster than young creators, to pave the way for them in advance, and truly support the future power of Chinese film."
■ 'Queen of Wedding Dresses' Vera Wang Selected as Latest 'Barbie Female Role Model'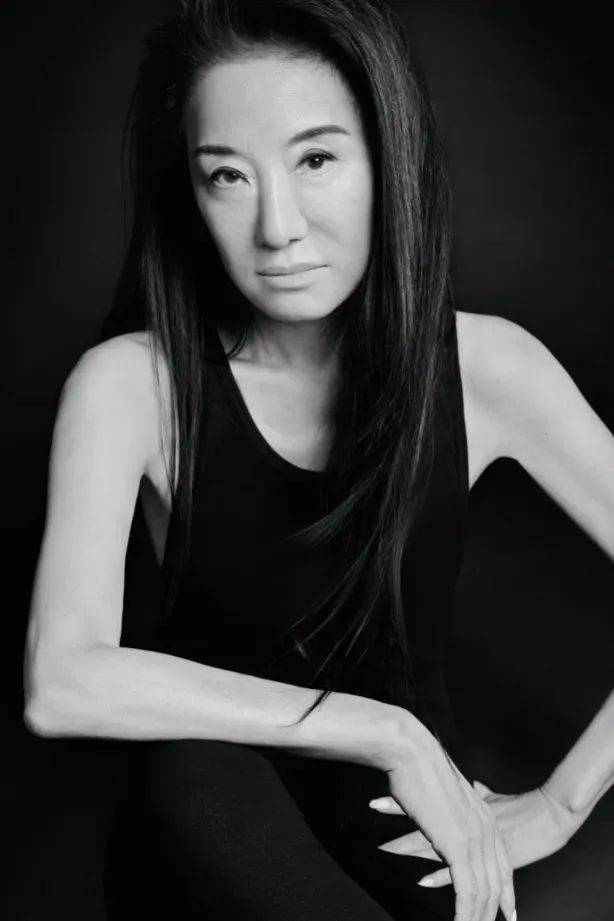 Barbie maker Mattel has announced that 72-year-old Chinese designer Vera Wang has been selected as the latest "Barbie female role model", which will be modeled after Vera Wang's spring 2017 runway collection. . The company launched the "Barbie Tribute Collection" last year, which celebrates outstanding women who have made an outstanding impact on society or left a legacy in honor of and celebrate their profound and meaningful impact on the world.
Vera Wang has designed four costumes for Barbie, the evening dress in 1998 and the wedding dress in 1997, 2008 and 2011. But this is the first Barbie doll to be designed after her, not only as a tribute to her designs, but also to her accomplishments as a businesswoman.
At the age of 40, he designed the first wedding dress in his life, and at the age of 72, he is still living a wonderful and comfortable life. A person's success is not accidental. Vera Wang, who seems to be "all the way in life", has also had many failures, but each failure has become a new starting point for her gorgeous turn. Her secret is to break the rules, keep trying new things, and maintain the ability to reinvent yourself in the face of setbacks. As she once said, "I think one of the abilities I have is the ability to realize that we shouldn't just be followers, we have to break some rules and find our own uniqueness."
■ LOUIS VUITTON& exhibition is about to kick off in Qingdao, exhibiting more than 180 works to pay tribute to traditional culture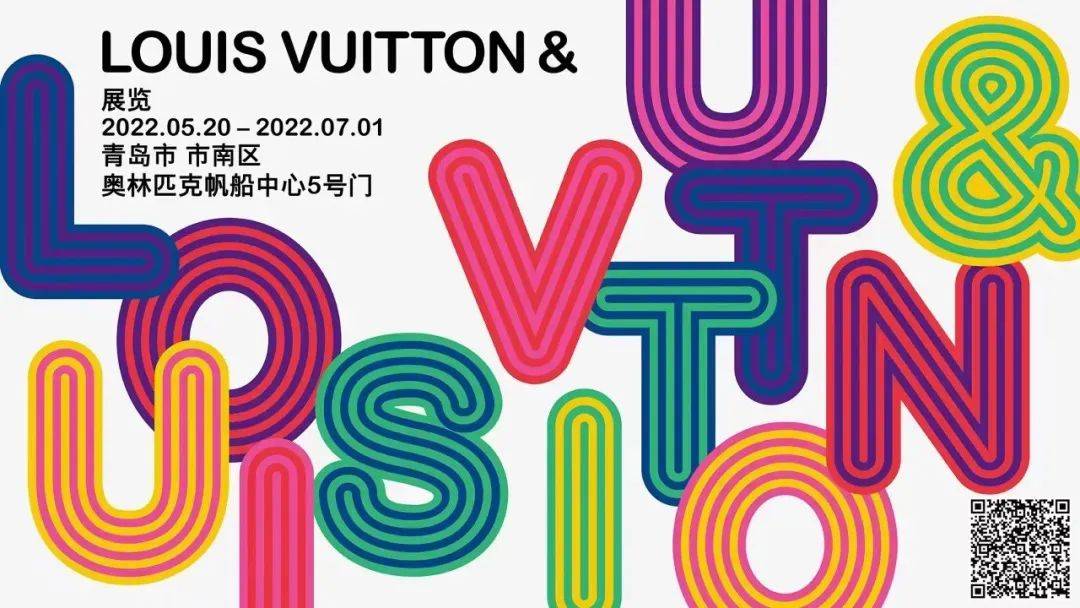 At the end of 2021 and 2022, LOUIS VUITTON will be associated with Shenzhen Talent Park Tidal Plaza, bringing LOUIS VUITTON & exhibition to China. Following its debut in Shenzhen, the LOUIS VUITTON& exhibition will be held in Qingdao, Shandong from May 20th to July 1st. The venue for the exhibition is the Olympic Sailing Center in Qingdao, the capital of sailing in China, which became a dedicated venue for the Olympic Games in 2008. The LOUIS VUITTON& exhibition aims to present the brand's 160-year history of colorful creative exchanges and artistic cooperation. More than 180 works are exhibited this time. To commemorate the bicentenary of the birth of the brand's founder, the exhibition will also feature selected works specially created by Chinese creatives Cao Fei, Liu Wei and Zhang Ding.
And recently, Louis Vuitton released a piece of good news in advance in the latest fashion show, creative director Nicolas Ghesquière and artist Yayoi Kusama cooperated with some products in the exclusive handbag series, combining Louis Vuitton classic handbag styles with Kusama Yayoi. The iconic polka dot elements are combined, and the series will be released worldwide in January next year. Yayoi Kusama is Louis Vuitton's first cross-border cooperation partner. So far, Louis Vuitton has aroused extremely high attention after two related videos posted on Instagram.
■ Burberry's 2021 fiscal year revenue rose 23%, will raise prices by about 15%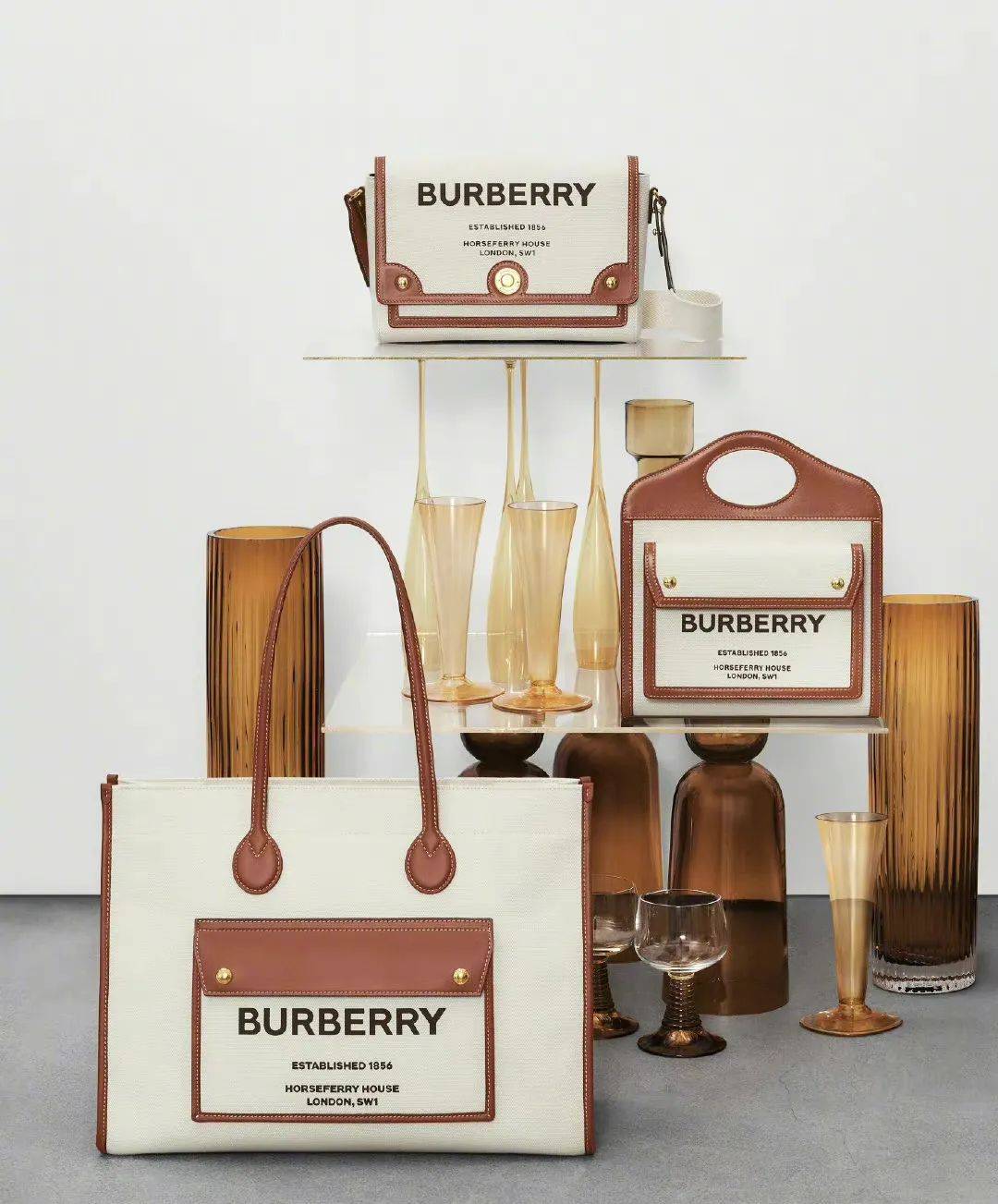 Image source: Burberry official Weibo
A few days ago, Burberry Group (Burberry) released its 2021/2022 financial report. The report shows that revenue for the 53 weeks ended April 2, 2022 increased by 23% year-on-year to 2.826 billion pounds at constant exchange rates, an increase of 10% compared to the 2020 fiscal year. %. According to the financial report, Burberry's revenue in the fourth quarter increased by 7% year-on-year. The brand's first offline fashion show in two years and the joint series with Supreme have caused strong repercussions. Previously, Burberry held its first offline fashion show in two years, releasing the 2022 autumn and winter series products. Inspired by London and Burberry's long history, the fashion show highlights iconic designs such as the Burberry knight icon and showcases British culture. Compared to the Fall/Winter 2021 launch, the launch saw triple-digit growth in views, helping to drive a significant increase in the brand's Instagram following.
In addition, Burberry CEO Jonathan Akeroyd said at the earnings conference that he will continue to target the high-end market in the future to further consolidate the positioning of Burberry's luxury brand, and emphasized that although the performance of the Chinese market recorded a 13% decline in the fourth quarter due to the epidemic , but this market, which accounts for 30% of total revenue, is still the key to the accelerated recovery of the brand. He also revealed that Burberry product prices will increase by about 15% as raw material and transportation costs rise.
■ To celebrate the founder's 90th birthday, the founder of Valentino held a retrospective exhibition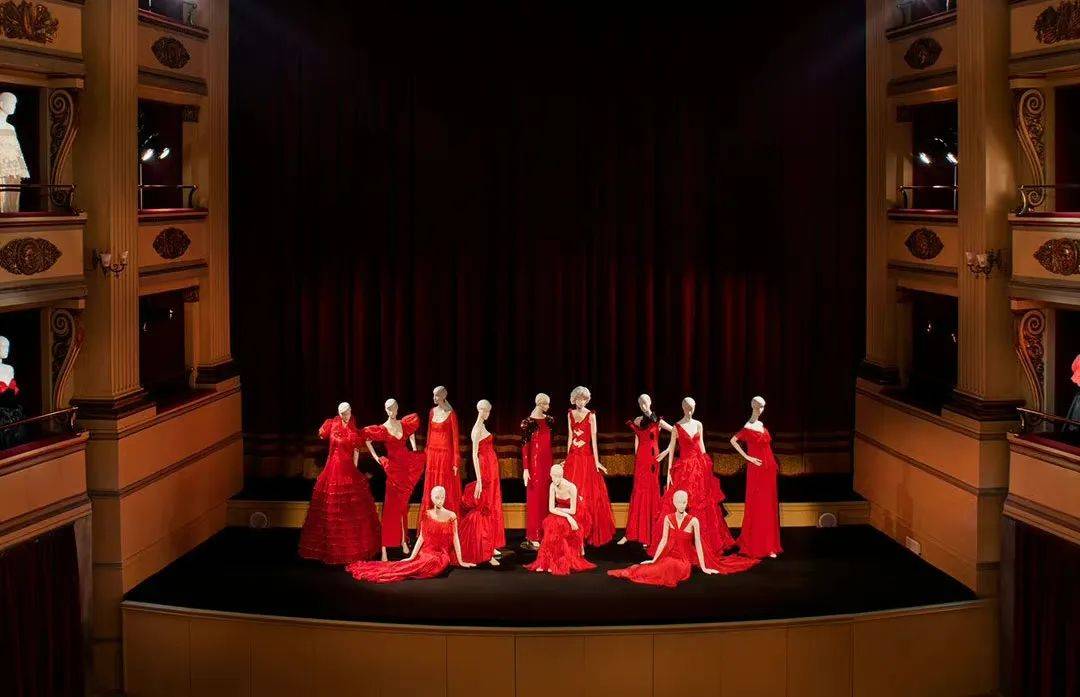 Image source: Valentino official Weibo
Valentino Valentino Garavani, the founder of the Valentino brand, is celebrating his 90th birthday with an exhibition of his works at the Teatro Sociale in Voghera, Italy, until June 5. Showcasing special pieces designed between the 1960s and 2010, the exhibition showcases a collection of iconic red dresses in the center of the stand: named after the founder, representing the brand's most influential and influential Recognition, the most iconic pieces and shades recognized by the public. In addition, there is a monochromatic installation of 36 archive dresses: each piece embodies the spirit of its era. It is a symbol of a kind of logo, which symbolizes that the women of Valentino are both actors and audiences, they have no distinction of roles, they are all on a global scale, representing beauty and femininity.
In addition, the exhibition also showcases the brand's historical archives of research, sketches, newspaper clippings, and photographs over the years, which reflect the design inspiration of each garment when it came out, and briefly present the story of how they were perceived in that year. On this special day, Valentino also designed a "Happy Birthday Mr. V" limited edition hooded sweater, which quotes Mr. Valentino Garavani's classic quotes about beauty, which will be exclusively available on the official online platform.
■ Hublot and artist Muir Ross create a new limited edition Big Bang Samuel Ross tourbillon watch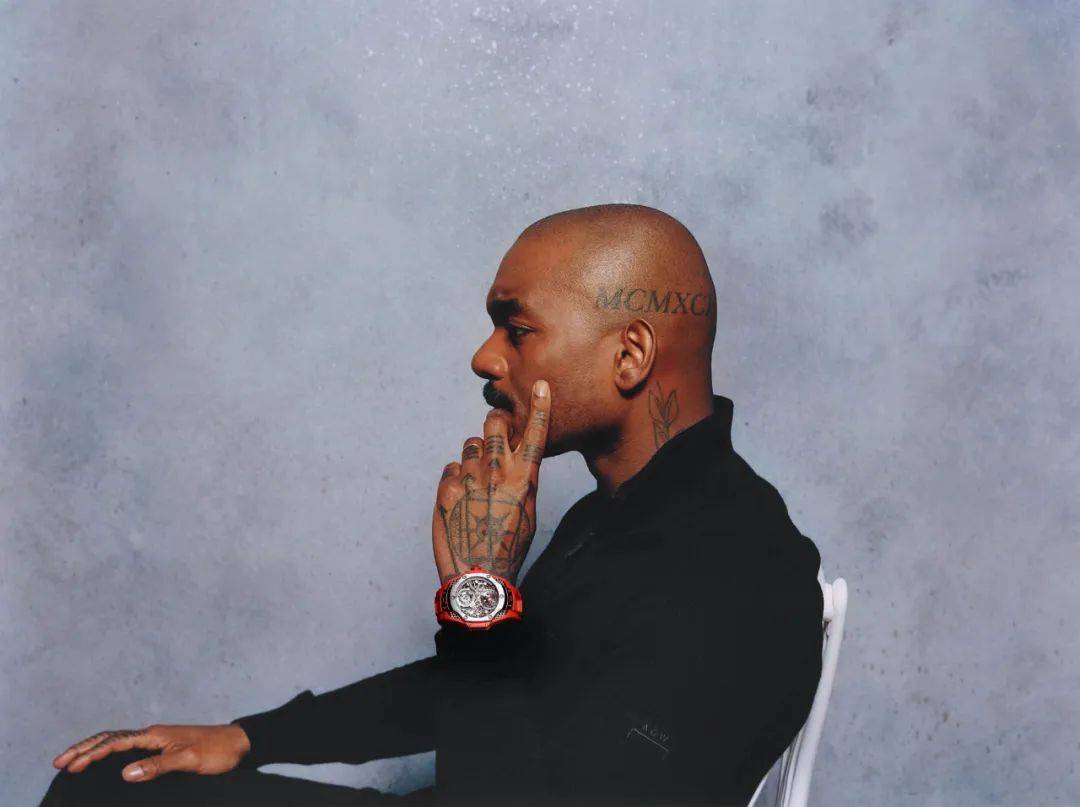 Since 2020, A-Cold-Wall*'s creative director, Samuel Ross, has served as a brand ambassador for Swiss luxury watchmaking brand HUBLOT. Now, for the first time, he has introduced a distinctive graphic language into the watchmaking world, working with Hublot to create a new limited edition Big Bang Samuel Ross tourbillon watch.
Ross, 30, describes himself as a creative director, a multidisciplinary artist, filmmaker and fashion designer. In 2012, he graduated from Leicester De Montfort University with a First Class Honours BA in Graphic Design and Illustration. Since then, he has collaborated with a number of brands and creative studios, including Oakley, Nike, Dr. Martens and Mackintosh. In late 2015, Ross officially launched his personal luxury sportswear brand for men, A-Cold-Wall*. In 2019, he founded his personal design studio SR_A.
The new timepiece incorporates Ross's signature color aesthetic and his love for stark geometric shapes and architectural design. The hexagon is the visual symbol of the new Big Bang Samuel Ross Tourbillon watch, and this is all Ross has designed. The core element of the work. As a champion of color aesthetics, Ross chose a vibrant and optimistic orange for the strap, and used this color to embellish the crown, the tourbillon bridge and the lateral baffles that protect the case, and the calm gray satin watch. The contrast between the case and the bezel brings together the visual focal point in a bold and eye-catching color scheme.
■ MACKAGE released the 2022 spring and summer color interesting series gift "520"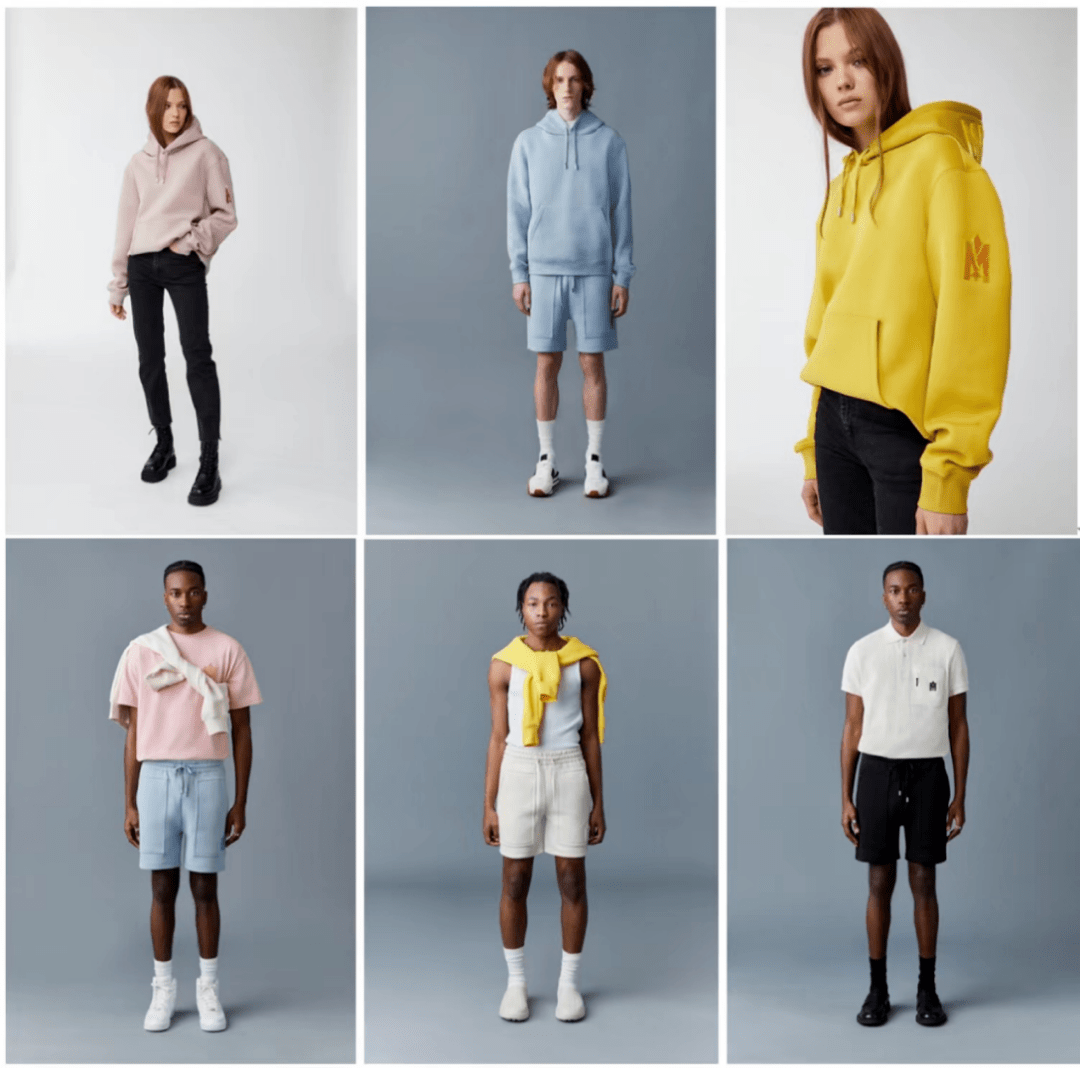 In order to present 520, the Canadian high-end brand MACKAGE makes love emerge instantly through visual perception of color. The new 2022 spring and summer color series released by MACKAGE includes new sweaters, short-sleeved T-shirts, shorts, etc. for men and women. The new series uses the brand's classic version and advanced color matching, combined with the highly recognizable classic LOGO elements, to create a series of classic couples with great texture, providing more choices for lovers to wear couples suits. Among them, KRYS is a men's and women's same style sweater, made of double knitted fabric, the hat and left sleeve are decorated with the brand logo of the same color velvet embroidery process, classic and simple; TEE neutral printing T-shirt is made of organic cotton material, oversized and loose The slender silhouette and dropped shoulders are suitable for both men and women. The MACKAGE LOGO on the chest is composed of this season's new abstract camouflage print; the ACE round neck T-shirt is a unisex style that can be used by both men and women.
MACKAGE's co-chief creative directors, Eran Elfassy and Elisa Dahan, are tacit design partners. Inspired by his brother in the leather goods industry, Eran Elfassy initially founded MACKAGE in 1999, upgrading the traditional outerwear to make it both fashionable and functional. Two years later, Elisa Dahan joined the team, and the two worked together to create the luxury outerwear brand that is now popular all over the world. When it comes to corporate sustainability, MACKAGE is always looking for the best practices and has released a new sustainability plan in the first quarter of 2022.
■ Luxury goods attach importance to the Chinese market, and more than 500 luxury "520" new products are launched on Tmall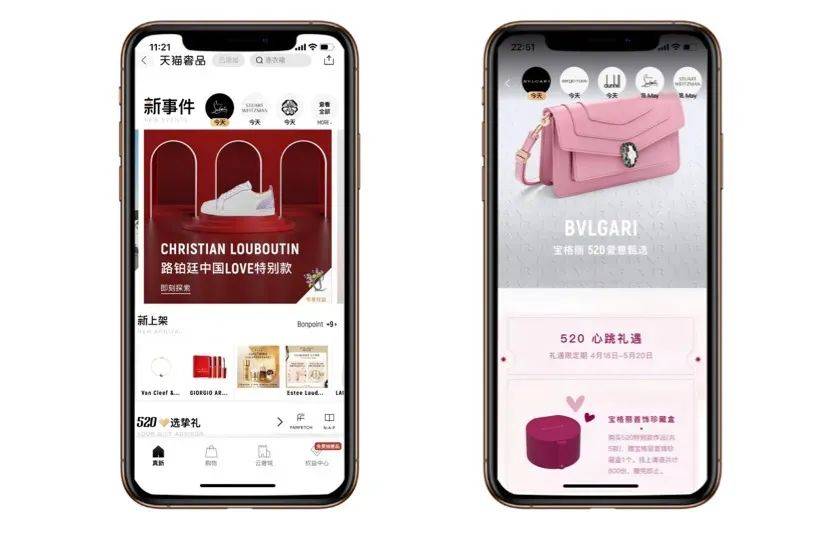 Luxury brands that attach importance to the Chinese market are well versed in this, and custom-made new products for this unique festival in China, which will be listed on Tmall as early as possible. More than a month before May 20, luxury brands launched holiday-limited new products on Tmall. At present, more than 500 new products have been released, especially jewelry, watches, bags and other categories that are more suitable for gift giving. Van Cleef & Arpels specially launched the Frivolve series of rose gold and ruby ​​mini necklaces; Bulgari launched the Serpenti Forever series of handbags and jewelry boxes in flamingo quartz pink, as well as pink holiday special watches and sunglasses; Kirin Qeelin is customized for Chinese consumers "Wulu520 Pink Opal Collection" jewelry, limited to 520 pieces.
Bags and clothing brands have also customized new colors and launched new series for 520. Saint Laurent 520 debuted a double-sided Kate pink limited-edition bag on Tmall; Balenciaga launched a LE CAGOLE shoulder bag; Prada Prada launched a limited-edition Re-Edition 1995 glossy leather mini tote bag on Tmall, of which the aqua green version is only available in the sky Cats are available; French fashion brand LANVIN has launched a heart-warming collection featuring a romantic red heart.
At 520, Qixi Festival, Double 11 and other nodes, luxury goods have become accustomed to launching new products and limited editions on Tmall. Behind this is the emphasis on the Chinese market and the continued openness to e-commerce. Bain once said in a luxury goods industry report that China is expected to become the world's largest luxury goods market by 2025, and Tmall will continue to lead the growth of the luxury online market. At present, more than 200 brands have officially settled in Tmall Luxury, including LVMH Group, Kering Group, Chanel, Hermes and many brands under Richemont Group. These brands have launched an average of more than 30,000 new products every month in the past year.
■ Allbirds Launches New Tree Flyer Series Lightweight Running Shoes With Innovative Technology to Reduce Carbon Footprint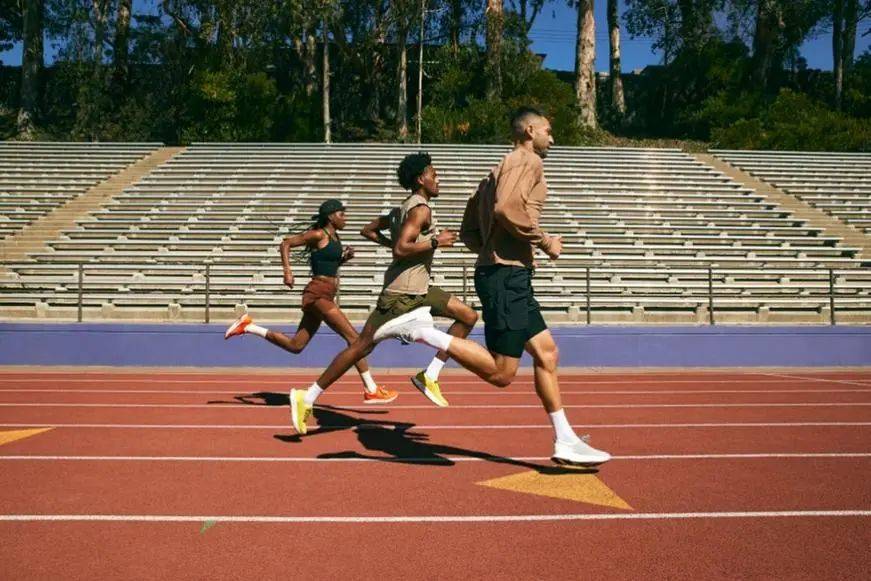 The manufacturing process of sports shoes often relies on traditional petroleum-based synthetic materials, and the daily consumption is gradually causing damage to the earth's environment. Allbirds, an innovative and environmentally friendly sports and leisure product from the United States, continues to tap the performance potential of natural materials, and pioneered the new Tree Flyer green technology lightweight running shoes created by SwiftFoam green technology midsole technology. Daily jogging and road running training. The Tree Flyer Green Tech Lightweight Running Shoe is available globally today.
The new Tree Flyer green technology lightweight running shoe is a lightweight jogging shoe designed by Allbirds for runners. The midsole adopts the brand's first SwiftFoam technology. Compared with the previous SweetFoam midsole technology, the weight is reduced by 25%, and the resilience performance is improved. It can effectively reduce the impact of the road on the knees and legs during running. After more than two years of research and development and testing, the raw materials of SwiftFoam green technology midsole are mainly from natural castor beans. The carbon footprint of the entire pair of shoes 9.92kg CO2e is 20% lower than that of traditional petroleum-based synthetic materials, which is also the carbon footprint of all current running shoes of Allbirds. Lowest shoe size.
■ Exploring the infinite possibilities of sustainable development, ECCO launches 2022 summer new series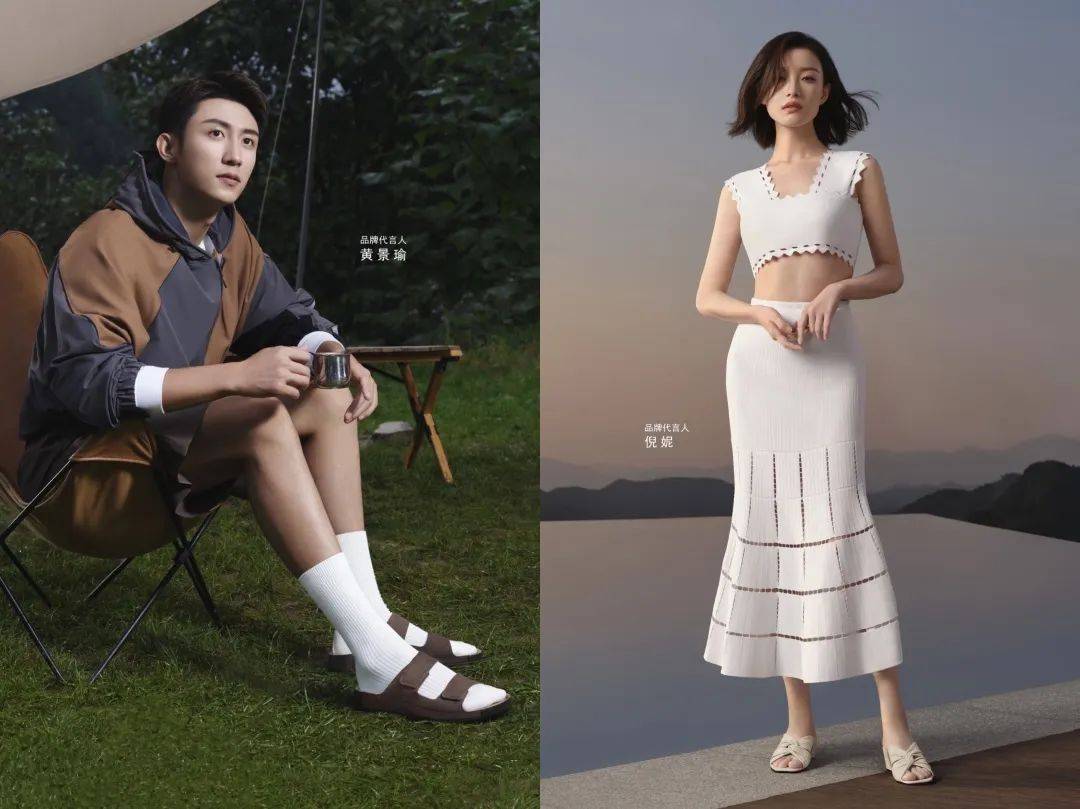 The shoe brand ECCO from Denmark has always been committed to the concept of sustainable development. ECCO shoes are mostly characterized by ecological and environmental protection awareness, and many parts can be degraded, recycled and reused. ECCO, which has been innovating all the time, has developed DriTan, an environmentally friendly and water-saving tanning technology. ECCO needs to tan 1.25 million hides every year. After using DriTan technology, each hide can save an average of 20 liters of water, saving 25 million liters of water throughout the year, which can meet the daily water needs of 9,000 people. The application of DriTan technology not only saves a lot of water resources, but also greatly reduces waste water discharge and chemical use.
Recently, the ECCO summer sandal series is newly launched, and it is a dialogue with nature. This season ECCO will explore the infinite possibilities of sustainable development. The new OFFROAD off-road series UPCYCLED special models combine and reuse the leather residues in the production process to realize UPCYCLE upcycling, recycling and regeneration to welcome the green summer. The MX ONSHORE drive sandal series features a premium leatherette stitched diving fabric upper covered with premium full-grain leather and a durable material construction with adjustable straps to provide the right fit for wading, light hiking or city walks Fit and comfort. The Nordic sandal 2ND COZMO series introduces innovative ECCO FLUIDFORM direct injection technology, with a soft and light PU outsole, which can effectively cushion the shock. It is worth mentioning that last year, ECCO continued the life of shoes in other places through the "trade-in" activity, exchanging the life trajectories of each other between cities, and conveying the concept of love and environmental protection.
■ Chasing dramas with ears, Himalaya launched the audio drama "Feng Qi Longxi"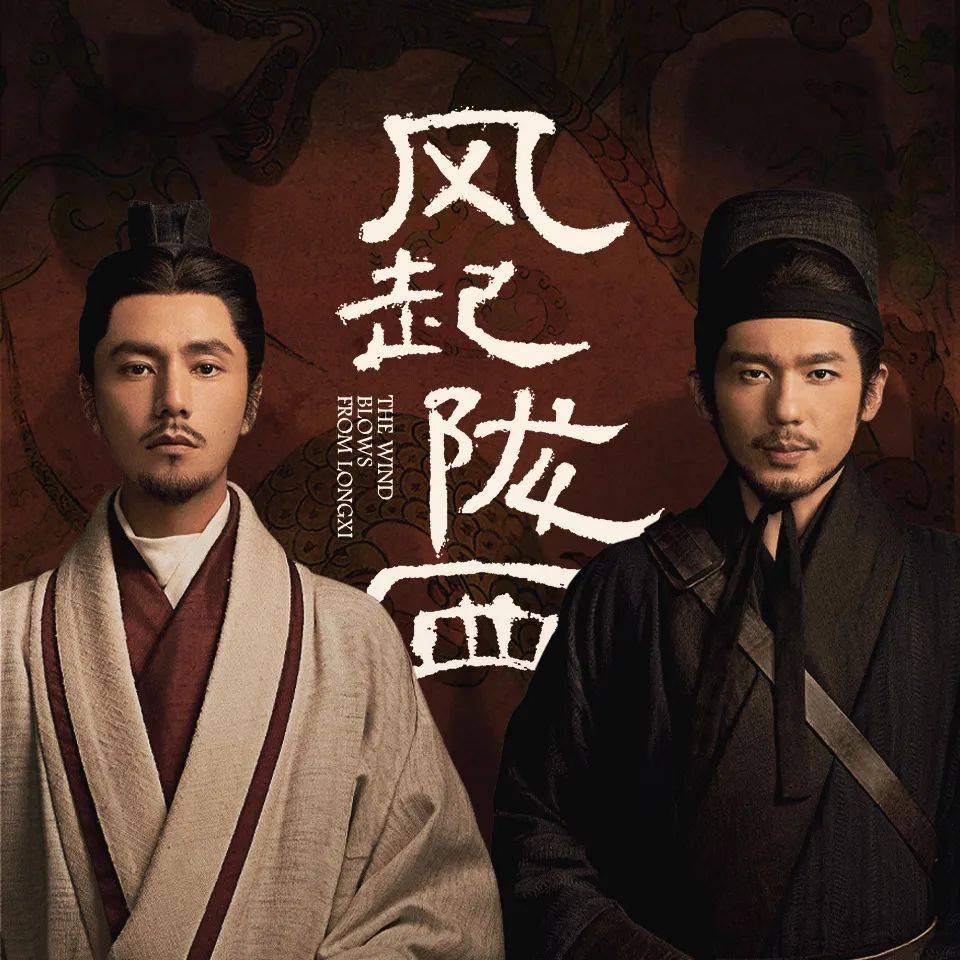 Recently, the TV series "Feng Qi Longxi" officially ended, which caused a wave of "spy wars" among the audience. During the same period, the Himalayan "Hot Theater" launched the multi-person audio drama "The Wind in Longxi", allowing people to follow the drama with their ears in the immersive "audio theater".
The Wind Rises in Longxi is the first novel written in 2004 by Ma Boyong, winner of the 2010 People's Literature Award. His other representative works include "The Twelve Hours of Chang'an", "Da Ming under the Microscope", "The Middle Game of the Antique Bureau" and "Three Kingdoms Confidential". Among them, "Antique Bureau Middle Game" was selected as one of the top ten best books in the literature category of the 4th China "Book Power List", and the TV series adapted from "Chang'an Twelve Hours" became a hit, once setting off "Tang Dynasty" among the audience. hot". In "Feng Qi Longxi", Ma Boyong parachuted the modern spy agency into the Three Kingdoms era, showing the espionage war in the Three Kingdoms era and the magnificent waves surging in the shadow of the times. War is not just swords and shadows, nor is it just hand-to-hand combat. This is a saga outside the focus of history, a silent war. After its launch, the multi-person voice drama "Longxi Longxi" has been at the forefront of the new film and television list in Himalaya for many consecutive weeks, and has received a high score of 9.6.

Forbes Living Series Events
Covering salons, dinners, forums, exhibitions, tasting sessions, etc.
Talk about cutting-edge trends in health, consumption, living, travel, technology, etc.
Committed to creating a cross-border communication platform for life lovers and innovators
Witness the beautiful life of China's new consumption eraReturn to Sohu, see more