"I can clearly feel the moisturizing and penetrating feeling of the product, and combined with the beautician's technique, the whole process is very comfortable, and the warm feeling after the treatment is also very long-lasting," said Lin Liling, the care experience officer of Yili Hui Mengdong Time: "At home After exercising with Liu Genghong, and then taking the time to go to Yilihui for the Momentum Time Care, it is very healing and relaxing."
Mengdong Time Nursing, formerly known as Mengdong Happiness, is a nursing program provided by Yilihui for breast and body health management for women. Since its launch in 2017, it has served more than 140,000 people, and the total number of services has exceeded 1.2 million. In order to provide customers with better beauty services, Yilihui, together with Dr. Rolfe, the former deputy chief engineer of the German Henkel Group, a Fortune 500 company, has carried out formula adjustment and technological innovation for the Mengdong Happiness series products, and upgraded it to Mengdong Time. It was launched in February this year.
The scene of Mengdongshi's listing conference
"The absorption is very good, the skin becomes very delicate", "Leave the body to the professional, I just enjoy it", "The muscles relax a lot after the shoulder and neck treatment"… After Mengdong Time was launched, it received a lot of attention. The new and old members of Yilihui like it. Up to now, the number of nursing care times has reached more than 86,000 people, and many members have shared their stories with Meng Momo.
"I have witnessed its upgrade, it has witnessed my transformation"
The upgraded Mengdong Time series has three care items: soothing and loosening care, youth time care, and polypeptide enrichment care. The original products, revitalizing cream, youth cream, and yingyun cream, retain the original core ingredients and increase Four rare ingredients have been added and upgraded to soothing cream, brightening cream, and polypeptide cream, and continue to provide women with services such as joint pain relief, skin anti-aging, and body firming.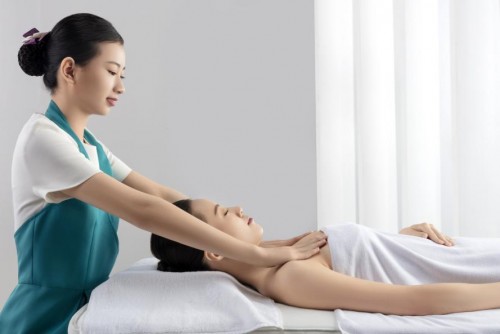 "I have insisted on doing Mengdong nursing for three years," said Ms. Zheng, a member of Yilihui: "It can be said that I have witnessed its upgrade, and it has also witnessed my transformation. The special thing about Mengdong is that it can condition my Asian skin. Health, this cannot be surpassed, and it is the reason why I love it." Ms. Zheng is a designer, and she has been working with computers for a long time, leaving a lot of "occupational diseases" on her body, such as sore shoulders and necks. Headaches and poor sleep at night have been a problem that has plagued her for a long time.
"When doing the shoulders, neck and head, the beautician will press from the neck to the head, sore and swollen, and the pressure on the head is immediately released. The tightness gradually disappears, the body is not stressed, and I can sleep well at night." Ms. Zheng shared in an interview: "When doing waist and buttock care, the tense muscles in the whole body are relaxed and the body is warm. It's super comfortable, it's like a charging station for me, and I feel full of energy after each treatment."
It is reported that the Mengdong Time Care Project conducted a 2-year product research before the launch, and recruited more than 600 people to serve as product experience officers, participated in more than 1,000 blind test experiences, and provided technical training to beauticians in 200+ stores across the country. , which fully guarantees the product effect and technical service for the customer's nursing experience.
"Youth comes from inner health, beauty requires persistence and accumulation"
"The encounter with Meng Dong stemmed from my hobbies. I like dancing and fitness. Sometimes, after rehearsing dance for a long time, the ankle joints, calves, shoulders and neck of the feet will be very sore and swollen. At that time, a friend recommended Meng Dong to me. After the experience, I feel that the effect is good, it can help me relax my body very well, and I fell in love with it later." Ms. Lu, a member of Yilihui from Zhongshan, said: "After this upgrade, the time of moving, the feeling of nursing experience. Even more surprising."
When sharing, Ms. Lu said that she likes to do youth time care and soothing and soothing care together. It helps to clear the lactic acid accumulation problem after exercise, and also makes the neck line look better and the skin of the body more delicate. "When we grow older, our hormones and hormones will change. If we don't pay attention to maintenance, it is easy to make people look old or get poorer. However, active care can help me achieve inner balance very well, which is the point I recognize the most. ."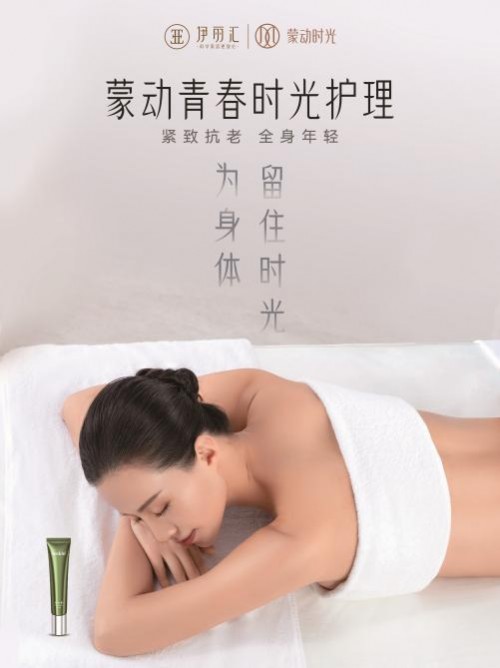 The real youth is the inner health, which is cultivated by nurturing. The change of health and beauty does not happen overnight, and it is impossible to produce amazing changes in a short period of time, but as long as you persist and accumulate, one day it will bring people to you. A different surprise came, Ms. Lu said: "During the two years of nursing care, the biggest feeling is that I am more energetic, and my friends praise me for being younger and more beautiful."
"We are very happy and more confident to receive the recognition from our members and friends, and we will use science and professionalism to provide you with better services", said the relevant person in charge of the product management department of Yilihui: "To provide customers with assured, effective, Convenient beauty service is our unchanging philosophy. The upgrade of this time has gone through rigorous formula adjustment, technological innovation and blind product testing. I believe it can bring surprises and beauty to more people. feel."