Brook's previously launched UFB fighting machine board can support a variety of game consoles, but when it was connected to Sony PlayStation 5, it only supported PlayStation 4 games. Now, this problem is solved through the UFB-UP5 upgrade kit.
PS5 games are also OK
The Brook UFB Fighting Board is similar to the Retro Board that we have introduced before, but the UFB Fighting Board supports newer game consoles. In addition to compatible PCs, it can also be used with a variety of consoles. However, it can be used with PlayStation 5 consoles. When used on it, it is only compatible with PlayStation 4 games and cannot be used to operate PlayStation 5 games.
List of UFB Fighting Board Compatibility:
Sony PlayStation 5 (PlayStation 4 games only)
Sony PlayStation 4
Sony PlayStation 3
Sony PlayStation Mini
Microsoft Xbox Series X|S
Microsoft Xbox One
Microsoft Xbox 360
Nintendo Wii U
Nintendo Switch
SNK NeoGeo Mini
Sega Mega Drive Mini
The UFB-UP5 upgrade kit launched by Brook this time can be easily installed on the UFB fighting machine board, and allows the joystick to support PlayStation 5 games, and also has 1ms ultra-low latency and no disconnection (some unofficial joysticks have regular disconnection The problem) and other features, so that players can enjoy a smooth game experience, the built-in SOCD Cleaner function allows the full-button hit box to comply with the rules of e-sports competitions and meet the needs of professional competitions.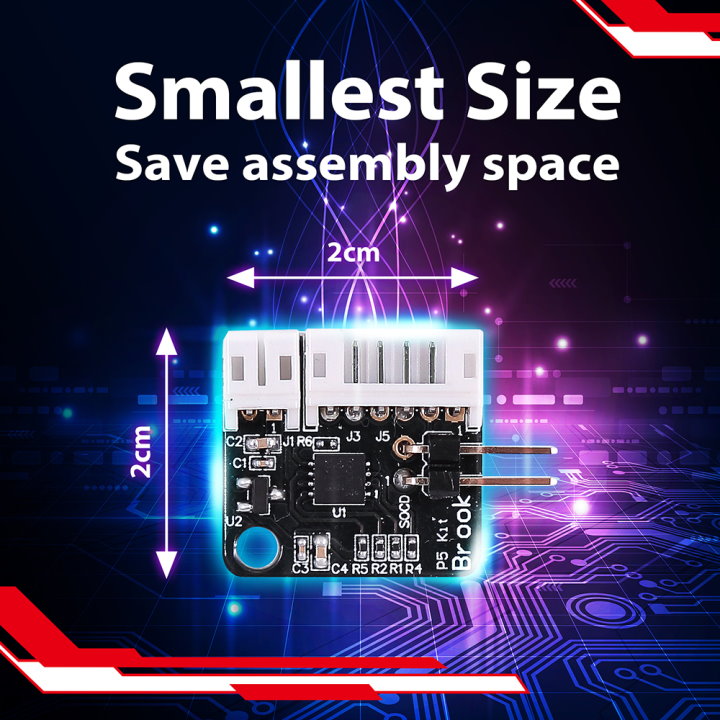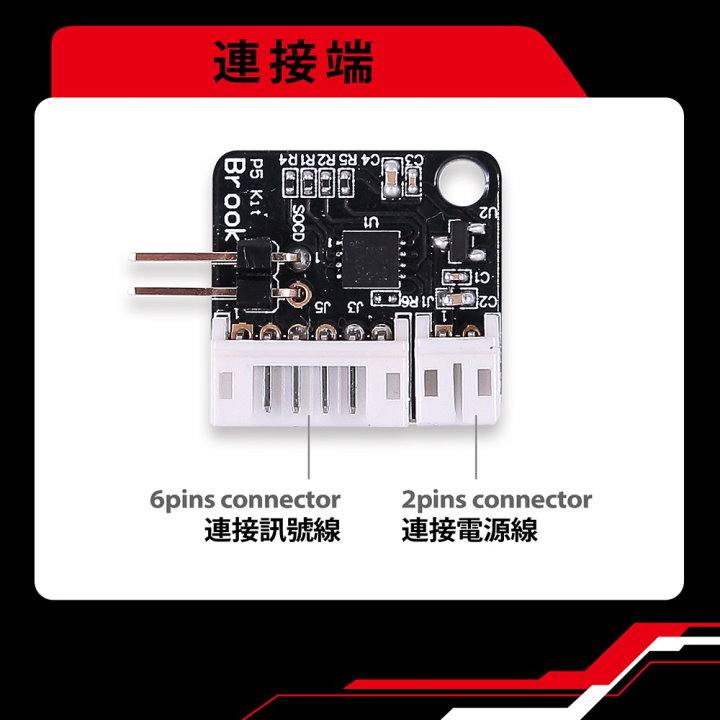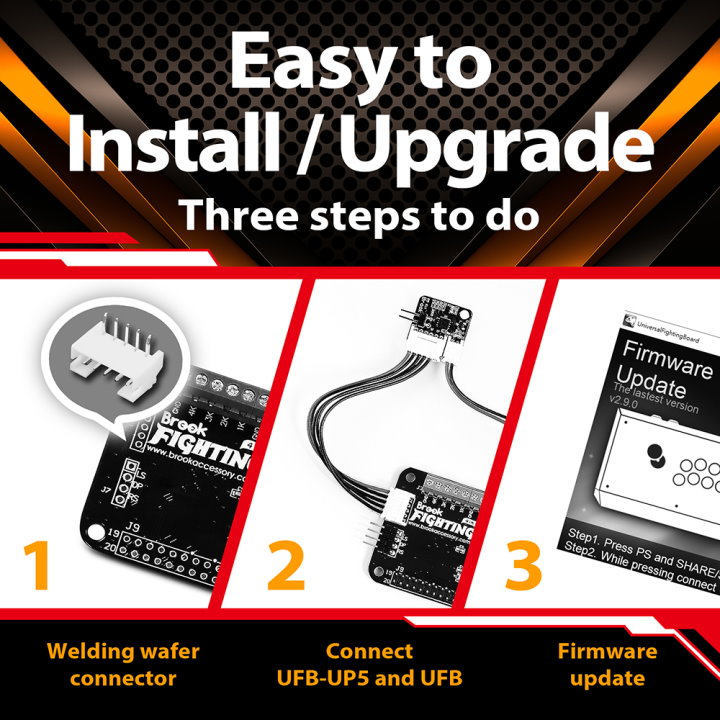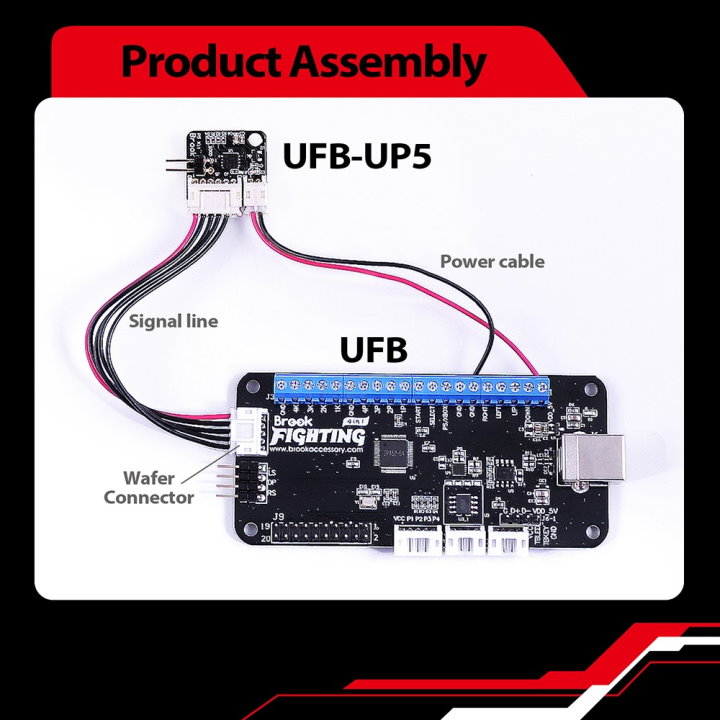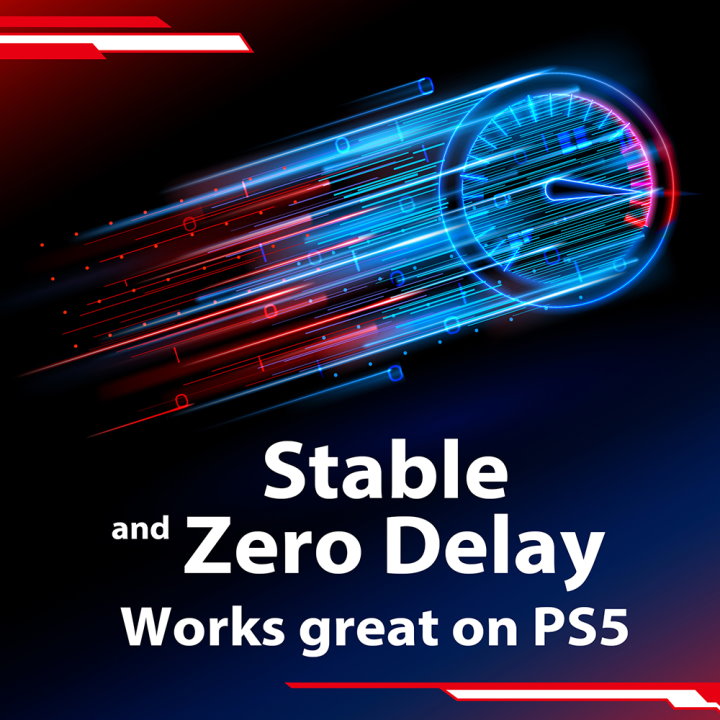 The UFB-UP5 is scheduled to sell for NT$2,000 and is expected to go on sale on August 26.
.