Cloud Leopard Entertainment announced today that the Asian version of the strategy RPG "Sword and Magic and School Mission" (PlayStation 4/Nintendo SwitchTM) will be launched simultaneously with the Japanese version on September 8, 2022 (Thursday).
Introduction
An endless stream of monsters and labyrinths appearing all over the continent make the continent of Pedora, which is home to four countries, facing an unprecedented crisis. In order to find his missing father, the boy "Alec" embarks on a journey with the "Ruler's Orb", the secret treasure handed down from his family. While tracking down his father's whereabouts with his childhood sweetheart Sitelling and his advisor Razli, he will gradually uncover the truth behind the mutation that happened on the continent of Pedora.
game system
In the academy of the fantasy world, the students with their own unique characteristics form a team to challenge the hordes of monsters in real-time combat.
The outcome depends on the player's command and dispatch! Grab the cadets to command the action and win!
As long as the students are caught and deployed on the battlefield, they will start to act on their own and defeat the enemy! Students can be divided into ten different races, and each race has different tendencies of action, and they will respond in real time according to their own thinking. Use markers to show students where to go and let them deal with incoming monsters!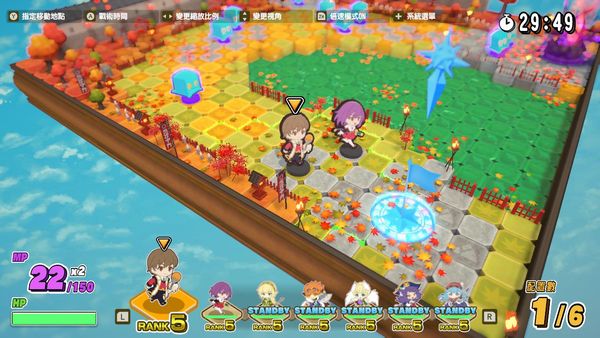 A dwarf with the characteristics of "Chuan Er disease", "God painter" and "weak willpower"! ?
When creating a character, in addition to the optional race and appearance, three "traits" will be randomly assigned to provide richer changes! Customize students to form your own team and restore peace to the world!