Original title: From 700,000 per shot to 33,000, why can high-value rare disease drugs get medical insurance?
  Intern/Cao Yuan
  "I hope that companies will offer more sincere quotations, and every small group should not be given up." On November 11, at the scene of the drug negotiation on the National Medical Insurance Catalogue, Zhang Jinni, the negotiator of the National Medical Insurance Bureau, emphasized. After several rounds of bargaining, the corporate negotiator on the opposite side of the negotiating table said, "It's really tough. I think I've almost lost tears just now." This "warm bargaining" video maxed out social media.
  On December 3, the National Medical Insurance Bureau officially issued the "Notice on the National Basic Medical Insurance, Work Injury Insurance and Maternity Insurance Drug Catalog (2021)", and 74 new drugs were included in the medical insurance catalog. The adjusted medical insurance drug reimbursement catalog will be implemented on January 1, 2022. It is worth noting that there are 7 rare disease drugs included in the medical insurance list, including the world's first spinal muscular atrophy (SMA) treatment drug Noxinassen Sodium Injection. This is the first time that high-value rare disease drugs have been included in the medical insurance list since 2016.
Image source: web video screenshot
  In 2020, Noxinassen Sodium Injection caused controversy due to "700,000 injections". Since then, its price has dropped to 550,000 yuan per needle. This time, after one-and-a-half hours of negotiations and eight times of business representatives leaving the meeting, Nocina Senna injection dropped from the first round price of 53,600 yuan/bottle to 33,000 yuan/bottle. After the price was reduced by more than 20,000 yuan make a deal.
  This means that the cost of treatment for families with SMA patients will be greatly reduced. The mother of Jingjing, a 3-year-old child with SMA, estimated to China News Weekly that after the inclusion of Nosinasheng Sodium Injection in the medical insurance, at the current price of 33,000 yuan per bottle, the annual treatment cost can be reduced from 60,000 to 700,000 yuan. Up to more than 100,000 yuan, plus rehabilitation costs, is estimated to cost more than 200,000 yuan per year for the treatment of children.
  From "the doctor has no cure" to "the disease can be cured"
Spinal muscular atrophy (SMA) is a rare hereditary neuromuscular disease. It is caused by the deletion or mutation of the Survival Motor Neuron (SMN) 1 gene located in the 5q13 region of chromosome, resulting in the lack of SMN protein. Muscle weakness and muscle atrophy caused by motor neuron degeneration are the main clinical features. People of all ages can be affected by this disease, which is the most common neuromuscular disease in children and one of the most common genetic diseases that cause infant death.
  Without treatment, 80% of children with SMA-I live to an average of less than 2 years of age. According to the age of onset and the maximum motor function that can be achieved, SMA is clinically divided into type 0 (often dying within 1 month of birth) and type I to type IV. Except for type IV, type I to type III all have their onset in childhood , Manifested as progressive muscle atrophy and muscle weakness, and often accompanied by multiple system organ damage.
  Different subtypes of SMA patients can achieve different maximum motor functions. For example, patients with type I cannot sit alone; patients with type II can sit alone but cannot walk independently; patients with type III can walk independently; patients with type IV can run, jump, etc. Athletic ability.
  There are currently more than 30,000 SMA patients in China. According to the "Expert Consensus on Genetic Diagnosis of Spinal Muscular Atrophy" released in 2020, the incidence of SMA is about 1 in 10,000, and the population carrying rate is about 1 in 50. This means Approximately one in 10,000 live births is diagnosed with SMA.
  "The incidence rate with a denominator of 10,000 is already the most common type of rare diseases." Mao Shanshan, head of the Zhejiang Provincial SMA Diagnosis and Treatment Expert Group, pointed out. The article "Research Progress in Molecular Diagnosis and Carrier Screening of Spinal Muscular Atrophy" mentioned that most of the parents of children with SMA are asymptomatic carriers of the SMA gene, and every time they give birth, there is a 25% risk of giving birth to a child with SMA.
  However, this kind of rare diseases with relatively high carrier rate and incidence rate is low in awareness and difficult to diagnose. Many parents of children with SMA told China News Weekly that they had no knowledge of this rare disease before their children were diagnosed with SMA, and they had no family genetic history.
  Jingjing suffered from type II SMA, and it took more than a year from the onset of symptoms to the final diagnosis. Jingjing's mother said that Jingjing developed symptoms such as internal horoscopes and tired walking when she was two years old. After a doctor's examination, she was diagnosed as "flat feet", which will improve as the child develops. But Jingjing's mother found that he was walking more and more abnormally. "Other children can squat up and jump off the ground, but he can't at all. Also, he walks as a'duck step', and his waist swings very badly. Later, his strength became weaker and weaker." After that, Jingjing moved to the orthopedics department of several hospitals, and all the examination results were normal. On the doctor's recommendation, Jingjing was transferred to the neurology department, and finally passed the genetic test. The health hospital diagnosed SMA.
  Because doctors have insufficient knowledge of such rare diseases and can be confused with other neurological diseases, patients' families move from primary hospitals to specialist hospitals. "They spend a lot of time and energy before they are diagnosed." Mao Shanshan said, "In Before Nosinassen Sodium Injection was approved for marketing in China in 2019, many patients in China went directly to their homes after being diagnosed. Nearly 90% of SMA patients admitted by Mao Shanshan did not adhere to long-term follow-up.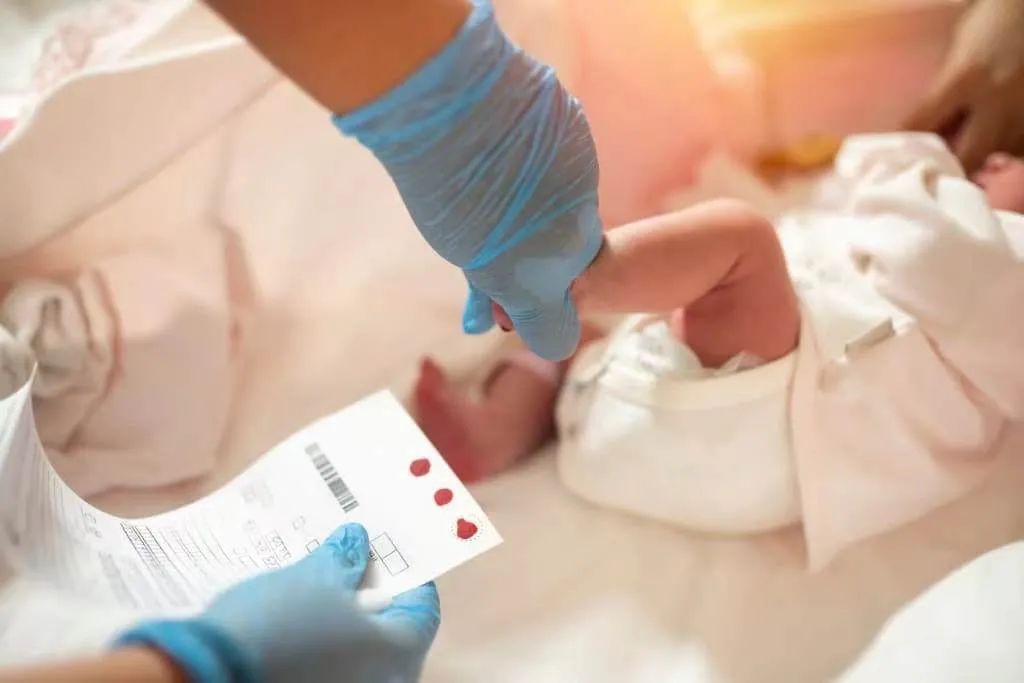 Image Source:
Network video screenshot
  The Noxinassen Sodium Injection included in the medical insurance was developed by Bojian Company of the United States. It is the world's first SMA precision targeted therapy drug, but the drug requires long-term maintenance treatment to ensure its efficacy.
  In December 2016, Noxinassen Sodium Injection was first approved by the US FDA for marketing. It was again approved by the European Medicines Agency in June of the following year, and has been approved in more than 50 countries and regions around the world. As of July 2020, there are more than 11,000 SMA patients treated with the drug worldwide, while the number in China is 80.
  Mao Shanshan said that the effectiveness of the drug will vary from person to person, and can be evaluated through scale evaluation, parent report (children in the eyes of parents), and patient report (self in the eyes of children). Among the 17 patients under her management who were treated with Noxinassen Sodium Injection, only 2 withdrew from the treatment halfway, and most of the other patients' symptoms improved.
  Mao Shanshan said that in the past, hospitals could only carry out "multidisciplinary management" for SMA patients without medicines, such as respiratory management, nutrition management, bone management and other symptomatic auxiliary methods. The disease has entered the era of precision treatment, but the premise is that the patient must be able to afford the medicine.
  Break the "price but no market"
In October 2019, Noxinassen Sodium Injection was officially launched in China. Its treatment includes two parts: loading dose and maintenance dose. Patients need to inject 6 injections in the first year and 1 injection every 4 months thereafter for life-long medication. At the time, the price was nearly 700,000 yuan/needle (later reduced to 550,000 yuan/needle), which meant that patients had to bear millions of yuan in treatment costs each year.
  After Australia included Nocinagen sodium into the drug benefit plan, the government purchase price was 110,000 Australian dollars, and patients only need to pay 41 Australian dollars, which is about RMB 205 per piece.
  Mao Shanshan believes that the high cost of research and development of drugs for the treatment of rare diseases and the small market size are the main reasons for the high prices. "The early market monopoly of Nosinassen Sodium Injection is also one of the factors leading to its high price." Wang Jian, director of the Molecular Diagnostic Laboratory of Shanghai Children's Medical Center, Shanghai Jiaotong University School of Medicine, emphasized that in 2016, the injection was launched in the United States. After being first approved for marketing, it has been the only drug for the treatment of SMA in the world for a long time.
  Due to the high price of Noxinassen Sodium Injection, only a very small number of patients in China can afford the drug. Mao Shanshan managed a total of 110 patients with SMA, but only 17 received the drug. The mother of a 2-year-old child, Xiaoman, joined the parent group of children with SMA in Hubei Province. There are more than 90 people in the group. Only three or four parents buy Noxinassen Sodium Injection for their children. Xiaoman's family had previously raised more than 100,000 yuan through online fundraising and borrowing money, but faced with the treatment cost of hundreds of thousands of yuan per injection, it was still a drop in the bucket.
  Because they couldn't afford the high cost of medicine, Jingjing and Xiaoman's mother could only give their children rehabilitation training. After Nosina sodium was included in the medical insurance, Jingjing's mother said that for a total of more than 200,000 yuan of treatment fees per year, "we should save money and it should be no problem." She told the child, "When we get the injection, You can play with the kids."
  Most of the current rare diseases are faced with three major pain points in the prevention and treatment of SMA, that is, "diagnosis is difficult, there is no medicine after the diagnosis, and the medicine can not be used." But why noxinasheng sodium injection will become the first high-profile company to be included in the medical insurance list Worth of rare disease drugs?
  Wang Jian explained that whether a drug can enter medical insurance requires comprehensive consideration and find a balance. From the perspective of enterprises, drugs need to have a certain market size, and they need to recover the early R&D costs to have sufficient room for price reduction; from a national perspective, "it is calculated by multiplying the price by the number of patients. It cannot be said to be used. If the number of people is large or small, and the drugs are cheap or expensive, they can be included in the medical insurance." According to official information, as of February 2021, two-thirds of the rare disease drugs on the market have been included in the national medical insurance catalog.
  An important factor in the decline of Nocina's price and seeking to enter medical insurance is the emergence of competing products. The dominance of Noxinagen sodium in the treatment of SMA was broken in August 2020. At that time, Roche's neuro-innovative drug Lisporan oral solution powder (Evrysdi/Aimanxin) was approved in the United States and officially approved for listing in China in June 2021, with a domestic retail price of 63,800 yuan per injection. (Bottle), much lower than the price of Nosina's sodium at that time. In fact, as early as May 2019, the gene replacement therapy AVXS-101 of AveXis, a subsidiary of Novartis Pharmaceuticals, was also approved for marketing internationally, but the drug can only be used for the treatment of type I spinal muscular atrophy and has not yet been marketed in China. .
  It is worth noting that with the development of molecular detection technology, the prevention window for genetic diseases can be further advanced, which can also reduce the burden of medical insurance. Mao Shanshan pointed out that the incidence of SMA can be reduced through "three-level prevention". However, SMA screening has not yet entered routine premarital checkups (not mandatory), prenatal checkups and newborn screening in China.
  Wang Jian believes that at present, domestic doctors and patients are not aware of SMA screening. Secondly, as a rare disease, SMA has a relatively small number of patients, and most hospitals will not specialize in SMA screening. Taking fluorescent quantitative PCR testing as an example, patients need to pay 600-1200 yuan for testing. In the case of non-compulsory pre-marital examinations, economic considerations will reduce the willingness of some people to do genetic screening.
  In some countries, SMA genetic carrier and newborn screening have been routinely carried out. As early as 2017, the American Obstetrics and Gynecology Association required all women who are planning to become pregnant or pregnant to undergo SMA screening. Qu Xiaoxing and other experts from the Shanghai Prenatal Diagnosis Center of the First Maternal and Child Health Hospital Affiliated to Tongji University appealed, "There is an urgent need to carry out screening of SMA carriers in the population in my country!"
  (Jingjing and Xiaoman in the text are pseudonyms)
  Hot discussion among Weibo netizens:
.