Original title: Night Reading | Why should we fight? The biggest "Easter Egg" in "Changjin Lake" makes people cry…
This National Day holiday,
  A "Changjin Lake" shocked many people.
  In the bitter cold place of about minus 30 degrees,
  The hard conditions that a black potato can be a baby,
  Facing the heavily armed U.S. military,
  How to win?
  In 2021, we know that "they won",
  But they didn't know "we can win" in 1950.
  Just know that "we must win".
  "Changjin Lake" poster.
There is a problem in "Changjin Lake":
  Why should we fight?
  Answer:
  We fought all the battles that should be fought,
  Our descendants don't have to fight anymore.
  In the movie,
When the instructor "Mei Sheng" said this sentence,
  I kept touching my daughter's picture in my hand,
  With endless nostalgia.
  That is the bravery of a father to protect his daughter,
  It is also the determination of a country to defend its people.
Image source: @电影长津湖微博
Teenage Wu Wanli,
  Resolutely bid farewell to his parents and join the army,
  When writing a review, I don't even get a pen.
But still smiling brightly when the blackened potatoes lose their teeth…
  Wu Qianli, who took his brother "soul to his hometown",
  I can only paint the place of my brother's death on my "suicide note",
  When he promised his parents
  When the promise of "go home and build a house after the war",
  I also made up my mind to "cannot go home"…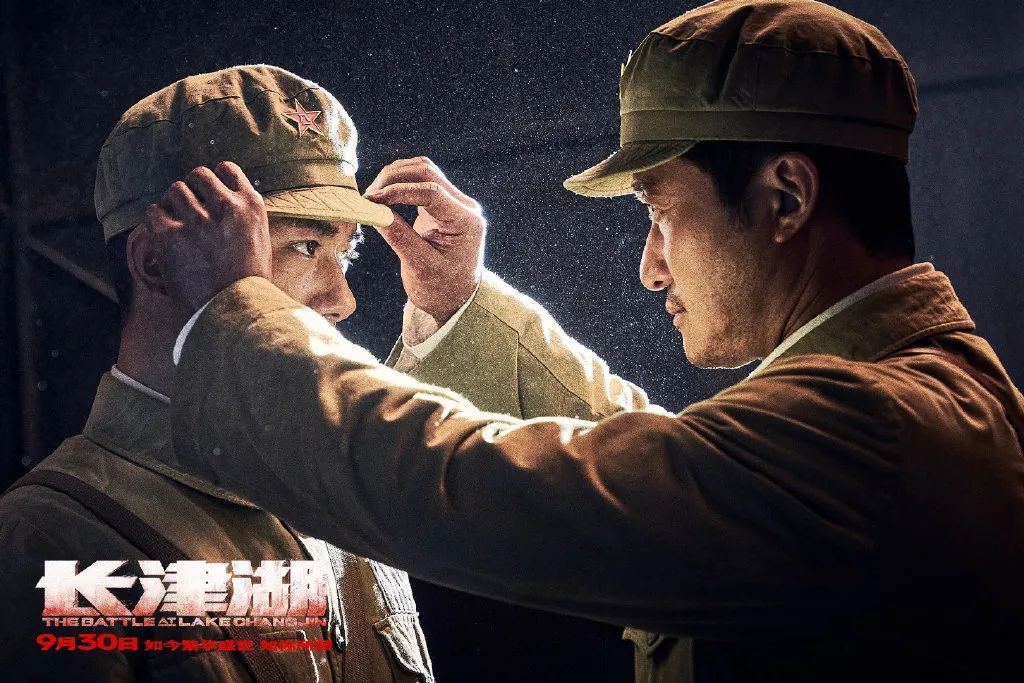 Image source: @电影长津湖微博
  Lei Gong who taught many recruits how to survive,
  But decided to run away alone with the logo bullet,
  He is not afraid of death, but he is extremely afraid of loneliness,
  Saying over and over again before sacrifice:
  Don't leave me here…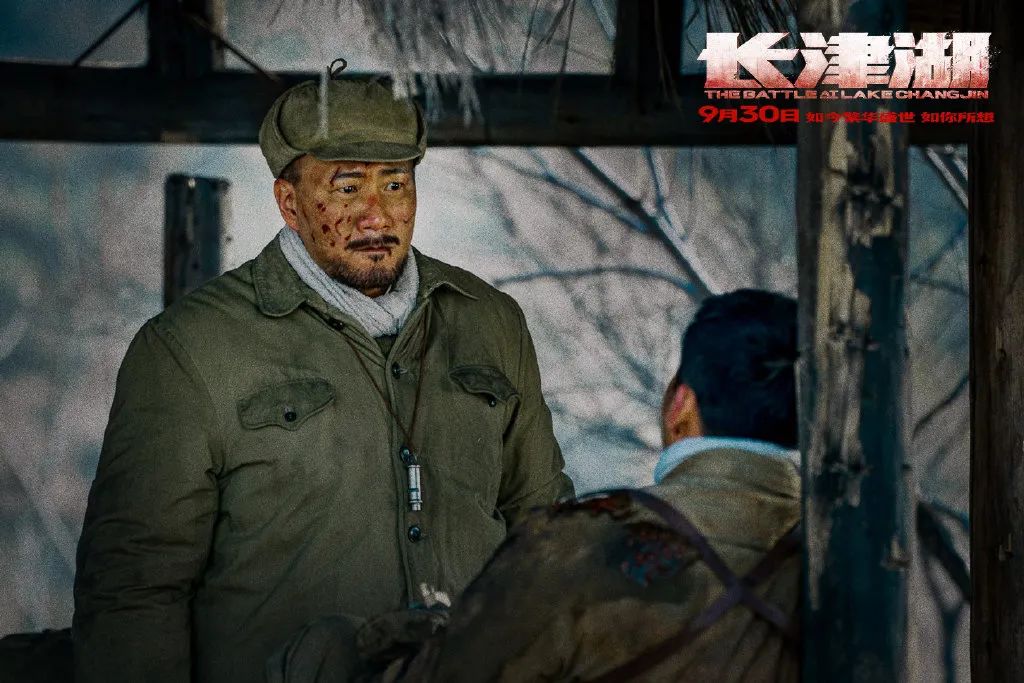 Image source: @电影长津湖微博
They are the "people" in the movie,
  It was also a living "person". .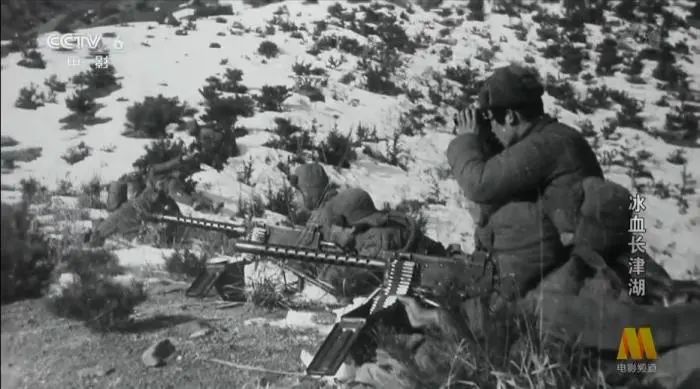 Screenshot of the documentary "Ice and Blood Changjin Lake"
  Real images of the Battle of Changjin Lake! Remember this history!
  China today,
Peace is strong, prosperous and prosperous, has enough ability to protect its own people, and has the ability to take the "heroes" home,
  Never leave them "left there alone."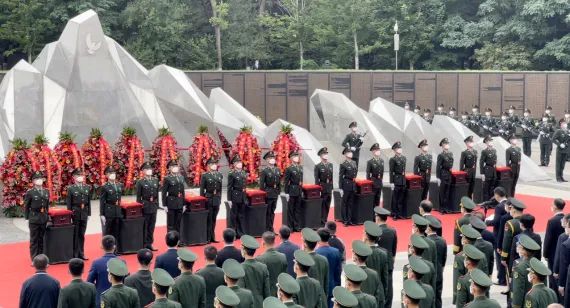 On September 3, the eighth batch of Chinese People's Volunteers' remains burial ceremony in South Korea was held at the Shenyang Anti-US Aid Korean Martyrs Cemetery. 109 Volunteers who died in a foreign country after fighting in a foreign country rested on the land of the motherland after more than 70 years.Xinhua News Agency reporter Yu Yetong
Chinese people today,
  Adequate clothing and food, live and work in peace and contentment,
  Have a leisurely and happy life,
  Don't worry about "Which one will come first tomorrow or the war".
someone said,
  I haven't left after watching the movie.
  Thinking that there might be "Easter Eggs",
  But I waited for a long time in my position,
  Didn't wait for anything,
  Had to leave.
  Out of the cinema,
  Seeing the dim lights and tall buildings outside,
  Crowded,
  I want to come here to be the last "Easter Egg".
  You don't have to sit back and wait,
  There is no bare bones, no horseskin corpses,
Every second is stable,
  All heroes desperately exchanged for it.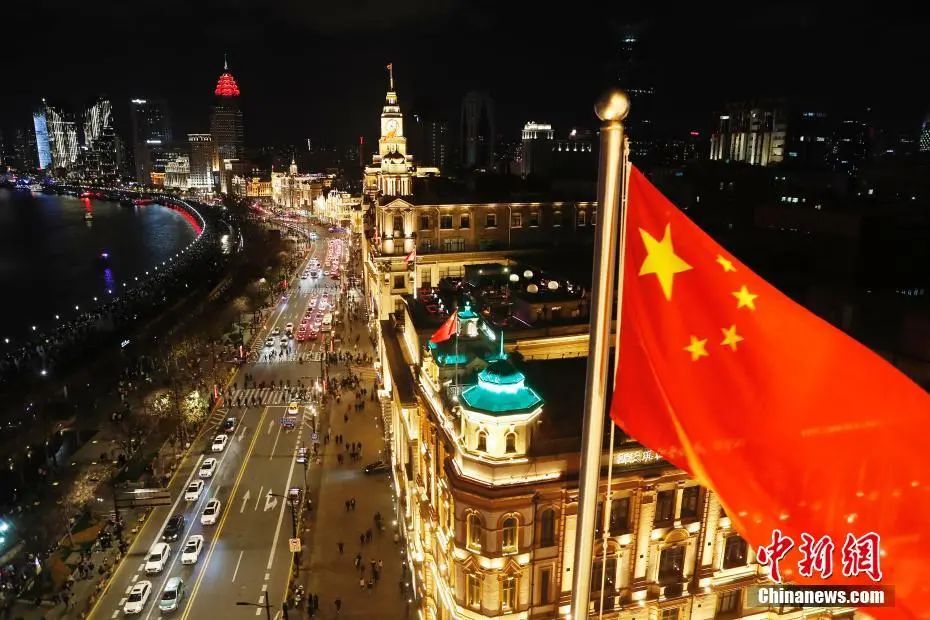 The picture shows that in 2019, the brightly lit Shanghai Bund welcomes tourists from all over the world.Photo by China News Agency reporter Yin Liqin
  (OriginalTitle: The biggest "Easter Egg" in the movie "Changjin Lake", many people have overlooked…)
.