Beijing time:2021-12-08 12:13
[New Tang Dynasty News from December 8, 2021, Beijing time]On December 8, Shanghai officially notified the discovery of new confirmed cases and upgraded a community to a medium-risk area. Up to now, Shanghai has 5 medium-risk zones. Shanghai officials asked the people not to meet and leave Shanghai during the New Year in advance.
Wu Jinglei, director of the Shanghai Municipal Health Commission, reported at a press conference on the 8th that a confirmed case was discovered in the fourth phase of Yulan Xiangyuan, Pudong New Area on the 7th. The community has been closed and upgraded to a medium-risk area, and all staff undergo nucleic acid testing overnight.
Since the detection of confirmed cases at the beginning of this month, Shanghai has increased to 5 medium-risk areas in just one week, of which 4 are in Pudong New Area and 1 is in Qingpu District.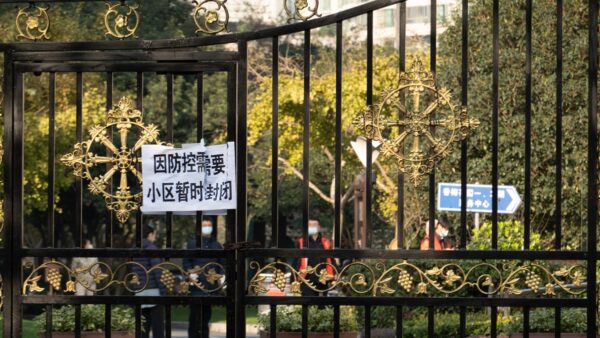 Since the Chinese Communist Party has been covering up the epidemic, the actual number of infections in Shanghai cannot be confirmed by the outside world. However, judging from the official epidemic prevention measures, the epidemic is spreading rapidly.
Shanghai officials announced on the 8th that during the New Year's Day, Shanghai will strictly approve collective activities such as cultural and entertainment performances, sports events, educational examinations, and event celebrations. Don't hold it if it's not necessary, try to cancel, postpone, and do it online.
At the same time, Shanghai officials require all units to avoid gathering activities such as annual meetings during the New Year's Day. It also requires citizens to avoid going to crowded places as much as possible and "not leave Shanghai unless necessary."
The Shanghai epidemic continues to receive public attention. Some netizens said: "In my impression, this seems to be the first announcement of not leaving Shanghai unless it is necessary at the time when the epidemic was the worst. What is going on?"
Some netizens also questioned Shanghai's official cover-up of the epidemic: "Don't cover your lids now, it will affect our surroundings."
Some netizens lamented: "The Hangzhou epidemic, the Nanjing epidemic, and Jiangsu, Zhejiang and Shanghai are all sinking together."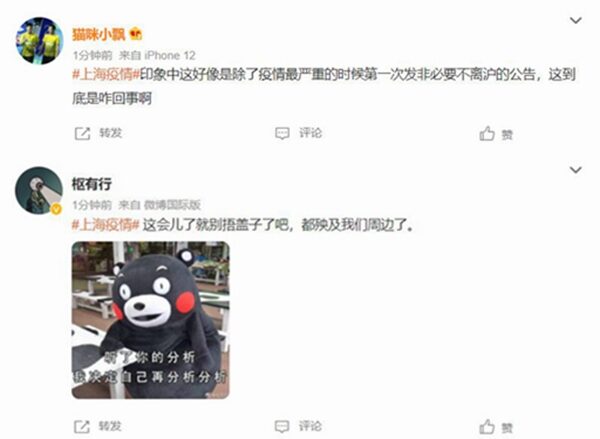 (Reporter Luo Tingting Comprehensive Report / Chief Editor: Zhu Xinrui)
The URL of this article: https://www.ntdtv.com/gb/2021/12/08/a103287928.html