Presidium of farmers in Aosta to ask for more decisive action against the spread of wild boars
Coldiretti also takes to the streets in Aosta to say stop to wild boars. This morning the Valle d'Aosta farmers who join the association gathered for a garrison in Piazza Deffeyes, in front of the regional headquarters, to ask for more effective interventions in contrasting the spread of this species.
"The uncontested increase in wild boars is causing growing discomfort, not only in reference to the economic activities present in the area, but also in relation to multiple aspects and areas such as the environmental, health and, above all, with respect to the safety of citizens", Coldiretti says.
With today's national demonstration Coldiretti asks for coordination between the State and Regions for the control and containment of wild boars, the expansion of the hunting calendar, sampling actions assigned to the municipal and provincial police, the possibility that farmers are assisted by police forces. order, from voluntary hunting guards and authorized hunters and the involvement of the prefect to manage the containment and collection of the specimens.
«The laws are there», say the farmers, «now all we need is" good policy "».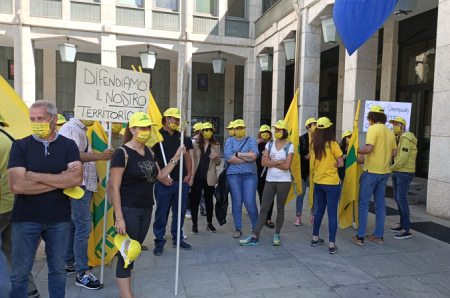 M.C.
.