Greg Auman
NFC South Reporter
TAMPA, Fla. — Baker Mayfield has gone from walk-on to Heisman Trophy winner, from a No. 1 overall draft pick to being with four NFL teams in a span of nine months.
So why not try to take over as starting quarterback for a team last led by Tom Brady?
"Listen, I'm never going to be Tom Brady," the Bucs' new quarterback said as he was introduced Monday afternoon to local reporters. "There's a reason he has won so many Super Bowls and is the greatest of all time. There's no doubt about that.
"And I'm not going to try to do that. I'm going to be me. That's what's gotten me to this point. We're going to do it differently, but that's what makes this league so special. Everybody puts their own touch on it."
After four years in Cleveland, including leading the Browns to their first playoff win in 26 years, Mayfield was pushed out as the team acquired Deshaun Watson last summer. He went 1-5 as the Panthers' starter and 1-3 with the Rams last season, but now he has a chance to reestablish himself as an NFL starter. After signing a one-year deal for $4 million guaranteed and $4.5 million in incentives, Mayfield will compete with third-year pro Kyle Trask for the right to succeed Brady, who retired after leading the Bucs to a Super Bowl championship, then back-to-back division titles.
And while Mayfield's signature confidence was speckled with some friendly self-deprecation Monday, he stopped short of saying he has been humbled but acknowledged the adversity he faced in exiting Cleveland and the aftermath with two teams.
"I'm definitely capable of withstanding a lot more than I thought," said the 27-year-old quarterback, wearing a plain gray hoodie as he stood at a podium in the Bucs' interview room. "[It's] not necessarily make or break. I view it as the start of my next chapter, whatever that might be, whether it's for longer years to come in Tampa, or whatever that is. I'm building my résumé. … Just do the best I can right now and see where it goes."
Mayfield inks one-year deal with Bucs
Baker Mayfield has signed a one-year deal worth up to $8.5 million with the Bucs. Mayfield is expected to compete with Kyle Trask for the starting QB position. Colin Cowherd reacts to the news.
The Bucs haven't had a quarterback competition in nearly a decade, with five years with Jameis Winston after making him the No. 1 overall pick in 2015, then three years with Brady as an undisputed starter. Mayfield's NFL experience — 16,288 career passing yards and 102 touchdowns against 64 interceptions — can give him confidence in competing against Trask, who sat for two years behind Brady and has attempted only nine passes in real NFL games.
"I've always been a big fan, thought he was really talented coming out [of Florida in 2021]," Mayfield said of Trask. "To me, competition brings the best out of everybody. I've always believed that. … I think Kyle and I are going to push each other, no matter what happens, and I think we're going to make the most of it."
Mayfield joked that he's gotten good at learning new playbooks in the past year, but that really was even the case in his four years in Cleveland, playing for two offensive coordinators his rookie year, then two more in the next three years. His best season came in 2020, when he threw for 26 touchdowns against eight interceptions while leading Cleveland to an 11-5 record and a playoff win.
Everyone with the Bucs will be learning a new scheme from new offensive coordinator Dave Canales, whose system should be close to the one Mayfield learned in a hurry with the Rams last year, under offensive coordinator Shane Waldron, who worked with Canales in Seattle.
"Right now, you're trying to find the foundation of your team, or what really is my job, work-wise, scheme-wise, how can I put us in the best position possible to win," Mayfield said. "Then the stats will come with that."
The Bucs won the NFC South last season, but one win separated first from last in the division, and all four teams will be transitioning to new starting QBs. Carolina has the No. 1 pick in the draft, New Orleans has a veteran in Derek Carr and Atlanta will likely turn to Desmond Ridder, who started the last four games of his rookie season. All the turnover adds to the sense of a wide-open division that any of the four teams could end up winning if things click the right way.
Mayfield admitted he doesn't know much about Tampa Bay, smartly noting that "they've got a good hockey team here" and saying he and his wife, Emily, are looking forward to living here with their dog Fergus, a rescued Goldendoodle Irish Setter who "was supposed to be like 40 pounds, now he's 80."
Mayfield's new job has the possibility of ending up much bigger than it first appears to be. He has endured a difficult past year but has a clear understanding of what his role is now, competing for a starting job with a team he believes he can win with, and he'll take that as a starting point for the rest of his career.
"I tell you what, it's night-and-day different from this time right now to last year," he said. "I was sitting at home doing rehab for my shoulder last year, not really knowing what was next. That's what I'm really excited about — being here and knowing what you know, where I'm going to be at, what I get to dive into playbook-wise, teammates, getting to know everybody. I don't know if words really describe it correctly. But I'm excited."
Greg Auman is FOX Sports' NFC South reporter, covering the Buccaneers, Falcons, Panthers and Saints. He is in his 10th season covering the Bucs and the NFL full-time, having spent time at the Tampa Bay Times and The Athletic. You can follow him on Twitter at @gregauman.
Top stories from FOX Sports:
FOLLOW
Follow your favorites to personalize your FOX Sports experience
---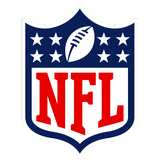 Get more from National Football League Follow your favorites to get information about games, news and more
---