Spending your holidays in Val Gardena by bike is without a doubt the healthiest and most sustainable way to visit this beautiful valley in the heart of the Dolomites, a UNESCO World Heritage Site, leaving the car off and immersing yourself in nature. By now there are countless services, events and projects for those who love to ride a bike, mountain bike or on a more comfortable e-bike, admiring the most beautiful peaks of the Dolomites.
Holidays in Val Gardena by bike: the most beautiful way to discover this valley
There are different tours, come on easier trails, towards the Città dei Sassi or on the Alpe di Siusi, up to thrilling routes for those who love adrenaline rushes.
Fun is guaranteed as well as the experience of admiring new scenarios. The extraordinary nature of the Dolomites can be discovered thanks to the 600 kilometers of specific routes for two wheels. The villages of Ortisei, S. Cristina and Selva di Val Gardena offer 22 excursions, all in one day. Val Gardena is also an "Approved Bike Area" in South Tyrol.
The region offers numerous exciting routes and trails not only for experienced bikers: thanks to awide range of easier itineraries and flow trailsbike schools and professional guides, even beginners can gradually approach this sport and improve their riding technique, step by step.
Tours to visit Val Gardena by bike
For expert bikers who want to get on the saddle to have fun and breathe in the atmosphere of the Dolomites deeply, we especially recommend the "Sellaronda MTB Track TOUR". The two itineraries around the Sella Group, which can be traveled clockwise or counterclockwise, offer breathtaking views of the most beautiful peaks and of the Marmolada, the queen of the Dolomites.
For those who prefer the flow trail instead, "Val Gardena Trail Arena" reserves fun-filled adventures on six routes: with the Trail Arena Ticket, valid for the Dantercepies gondola lift, the Cir chairlift, the Piz-Seteur ski lift and the Ciampinoi gondola lift, the trails can be followed and repeated at will .
Lo "Skill Park Palmer" in Ortisei offers adults and children an ideal solution for learning the basics of driving. From braking techniques to the position to hold on the bike and methods for consolidating confidence on two wheels: following the instructions of the professional guides, every bike excursion will become absolute fun, even for beginners.
The new map dedicated to mountain bike enthusiasts, the new website www.mtb-dolomites.com and also the signs arranged along the routes, provide an overview of itineraries, routes and all the offers for cycling in the region, including descriptions of the itineraries and GPX data for download.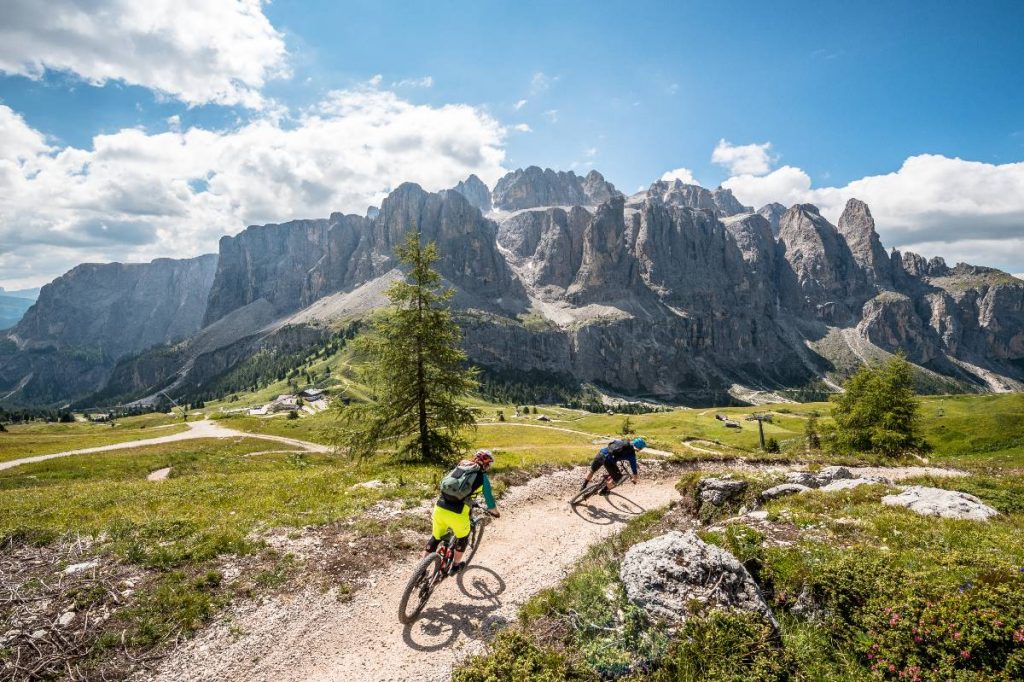 Advertising