The 24th Winter Olympic Games will kick off in Beijing on February 4, 2022. The Sports Department of Chinanews.com launched a series of columns "Hundred Questions about Winter Olympics", aimed at popularizing Winter Olympic knowledge, answering hot questions, sharing interesting stories about ice and snow, and helping everyone have a better watching experience during the Beijing Winter Olympics.
The 36th Winter Olympics 100 Questions | What are the winter events that appeared at the Summer Olympics?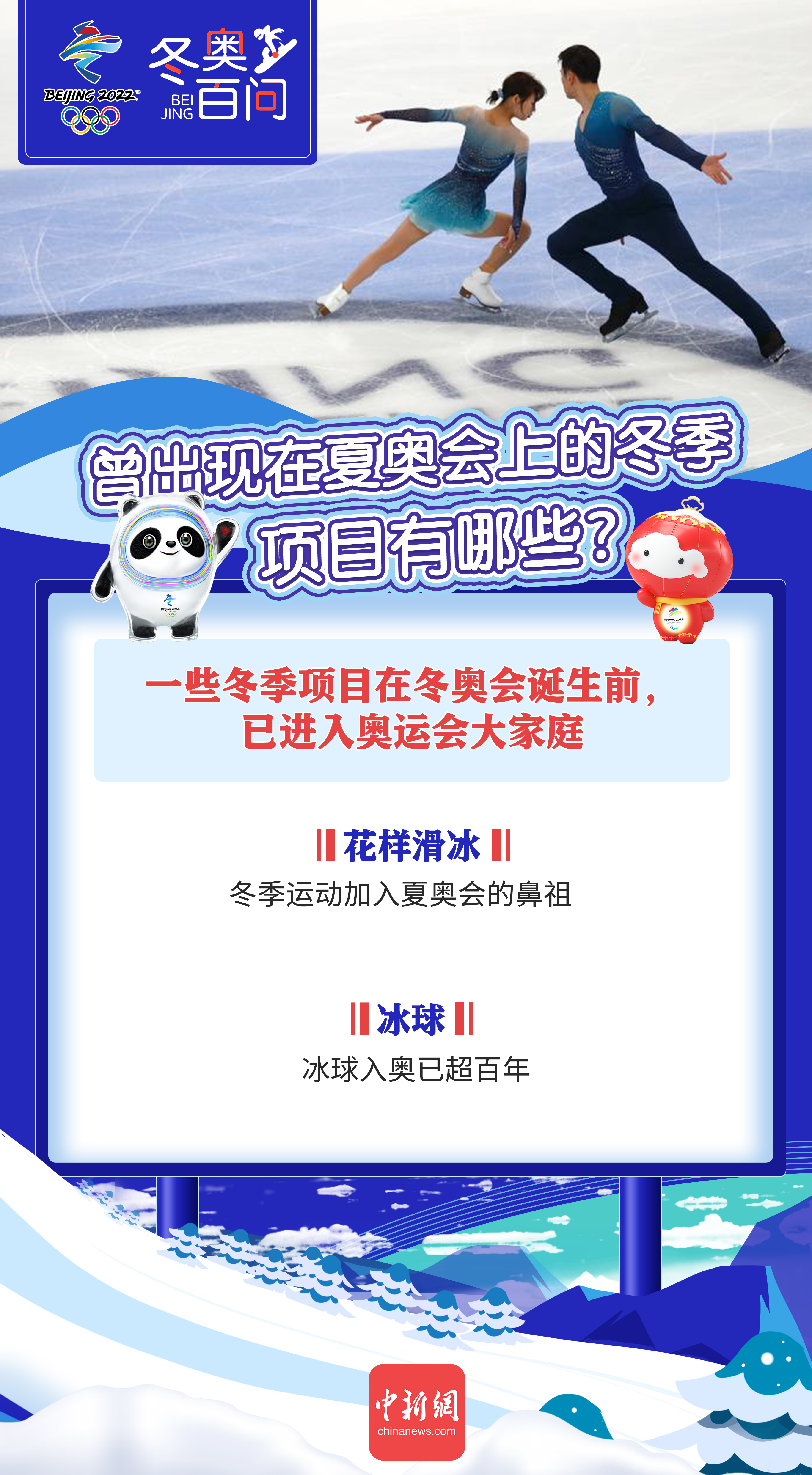 In the previous column, we have mentioned many times that the first Winter Olympics was held in 1924, nearly 30 years later than the first Summer Olympics.
Although the origin of the Winter Olympics was later than that of the Summer Olympics, this does not mean that the connection between winter sports and the Olympics only occurred in the past 100 years. Before the opening of the first Winter Olympics, some ice and snow sports have joined the Olympic family.
The International Olympic Committee added figure skating as early as the 4th Summer Olympics in 1908, which was the first winter sport to appear in the Olympics.
Figure skating originated in England in the 18th century, and then quickly became popular in Germany, the United States, Canada and other places. At the end of the nineteenth century, the International Skating Federation was established. Because this sport can be played indoors and the active promotion of the International Skating Federation, figure skating appeared in the Summer Olympics in 1908.
In addition to figure skating, ice hockey is also a very popular winter event. It originated in Canada in the early 19th century. At the Antwerp Summer Olympics in 1920, the sport made its Olympic debut. Later, the International Ice Hockey Federation recognized the ice hockey event in this Olympic Games as the first World Ice Hockey Championship.
With the advent of the Winter Olympics, the International Olympic Committee has also incorporated these two popular projects into the competitions of the Winter Olympics. Since the 1924 Winter Olympics in Chamonix, figure skating and ice hockey have never missed any Winter Olympics. In the 1998 Nagano Winter Olympics, women's ice hockey was added.
Editor: Gao Qin
.