Meets all requirements: The gaming PC for 2000 euros scores with outstanding gaming performance and a simple design. The perfect solution for anyone who wants to get the most out of their games and values ​​a smooth gaming experience – even in 4K!
A notice: This post will be updated regularly. We always make our selection based on the best possible service and taking current availability into account.
---
The PC is suitable for everyone who…
want the best possible graphics performance.
want to play in 4K.
want to use ray tracing effects.
have a preference for RGB lighting.
want to assemble their own PC.
---
With this PC you can even play complex AAA titles smoothly in a high resolution. The built-in graphics card is not only 4K-capable, but is also ideal for chic ray tracing effects. So you should be able to play relaxed for the next few years without having to worry about an upgrade. And if more power is needed, the gaming PC can be easily upgraded for 2000 euros.
At this point it should be pointed out that the system does not necessarily have to be adopted 1-to-1. Individual components can of course be exchanged if desired. However, you should make sure that the components are all compatible. For example, an Intel processor will not run with the mainboard we have listed. If you have never assembled a PC yourself, you will find detailed instructions including clear images here. Don't panic – it's not that difficult to assemble.
You might also be interested in:
Guide: The best gaming PC for 600 euros
Guide: The best gaming PC for 800 euros
Guide: The best gaming PC for 1000 euros
Guide: The best gaming PC for 1500 euros
---
The processor
---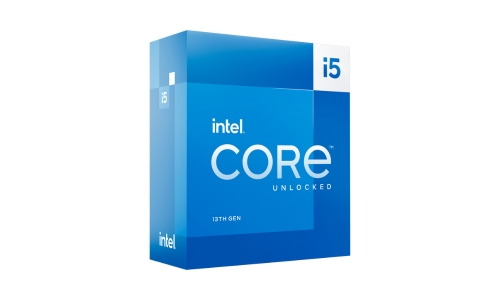 ---
The processor in our $2,000 gaming PC comes from Intel. In this case we rely on an Intel Core i5-13600KF. The "F" in the name means that the CPU does not have an integrated graphics unit. A CPU cooler is also not included in this variant. But since we're installing a dedicated graphics card and an efficient cooler anyway, that's not a problem.
The CPU has a total of 14 cores and 20 threads. At a clock frequency of 3.5 GHz. The Intel Core i5-13600KF is ideal for gaming, but can also be used for creative work such as image and video editing without any problems. It is also a good choice for aspiring streamers.
Preis: from 299.00 euros
CPU cooler
---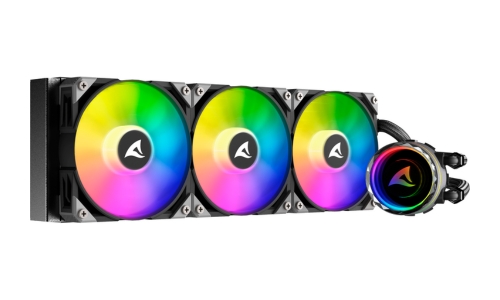 ---
In order for the Intel Core i5-13600KF to be able to access its maximum performance, it must be adequately cooled. For this purpose we rely on a Sharkoon S90 RGB AIO 360mm. The all-in-one water cooling is equipped with three fans that offer up to 2,000 revolutions per minute and colorful RGB lighting. The CPU cooler itself is also equipped with RGB lighting and also comes with a chic infinity mirror effect. Thanks to the flexible hoses, installation is pretty straightforward. The water cooling is available in both black and white.
Preis: from 129.90 euros
The motherboard
---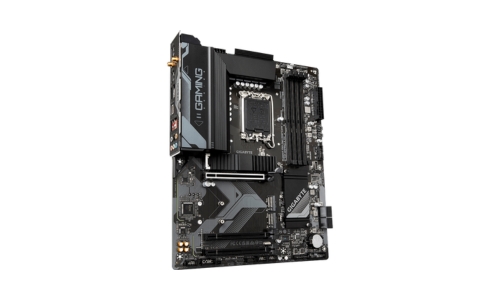 ---
The control center in our gaming PC is the GIGABYTE B760 GAMING X AX. The mainboard supports Intel processors of the 12th and 13th generation and also scores with support for DDR5 RAM. A total of four slots for up to 128 GB of RAM are available. The GIGABYTE B760 GAMING X AX also features one PCIe 4.0 x16 slot and two PCIe 3.0x 16 slots. In addition, the GIGABYTE B760 GAMING X AX features 8-channel sound, a Gigabit LAN interface, Wi-Fi6E, Bluetooth, four SATA3 ports, three M.2 ports, and a range of USB interfaces.
Preis: from 185.90 euros
The graphics card
---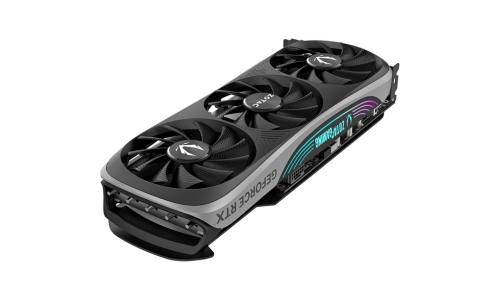 ---
The performance of a gaming PC stands and falls with the graphics card. An Nvidia GeForce RTX 4070 Ti is convincing across the board. With a total of 7,680 processing units and 12 GB of video memory, it provides enough power to play even the most demanding games smoothly in WQHD. Even 4K gaming is easily possible with the right graphics settings. In cooperation with Nvidia's "DLSS" upsampling technology, valuable FPS can be teased out. In addition, the Nvidia GeForce RTX 4070 Ti scores with excellent ray tracing performance for even more realistic lighting effects.
Alternatively, you can also use an AMD Radeon RX 7900 XT. Although this is a little more expensive, it also offers slightly better computing power and larger video memory. Unfortunately, it cannot keep up with the competing model in terms of ray tracing. However, if you can do without it, you get a great graphics card for WQHD and 4K gaming.
Preis: from 879 euros
The working memory
---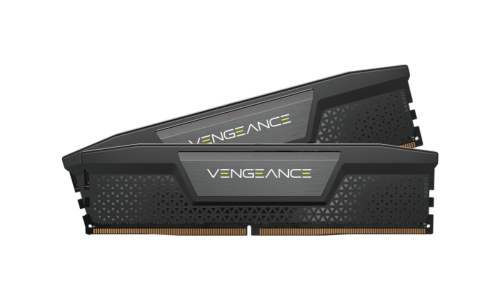 ---
The days when 16 GB of RAM was sufficient in all cases are slowly but surely over. For this reason, we rely directly on 32 GB RAM in our gaming PC for 2000 euros. And since the system should be as future-proof as possible, fast DDR5 RAM is also part of the game right from the start. The Corsair DIMM 32GB DDR5-5600 is a kit of two 16GB DDR5-5600 memory modules from the popular Vengeance series. The modules support a timing of 36-36-36-76 at 5600 MHz and require 1.25 V voltage. Version 3.0 of Intel's Memory Profile XMP is supported.
Preis: from 99.99 euros
The SSD
---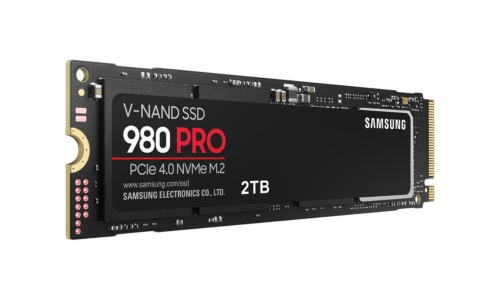 ---
Every gaming PC needs a decent SSD – of course this also applies to our compilation! In this case we have chosen a SAMSUNG 980 PRO. The SSD is an excellent choice for two reasons. On the one hand, the storage space of 2 TB is large enough to accommodate all your favorite games. On the other hand, the SAMSUNG 980 PRO shines with extremely fast speeds. Reading speeds are up to 7,000 MB/s and writing speeds are up to 5,100 MB/s. Long loading times are finally a thing of the past. Meanwhile, a combination of heat spreader, nickel-plated controller and Dynamic Thermal Guard algorithm protects you from overheating.
Preis: from 129.90 euros
The power supply
---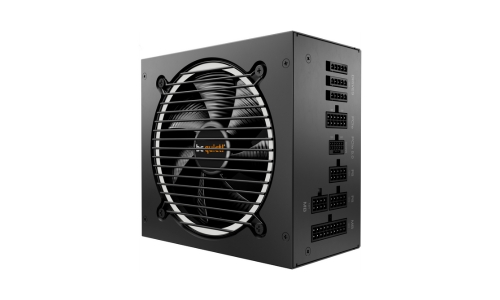 ---
To ensure that all high-performance components are supplied with sufficient energy, our gaming PC comes with a be quiet! Pure Power 12M 750W to use. The power supply is ATX 3.0 compliant and meets 80 PLUS Gold certification. In addition, the built-in fan is designed for the quietest possible operation. In addition, there are modular cables for maximum flexibility during assembly.
Preis: from 115.90 euros
The case
---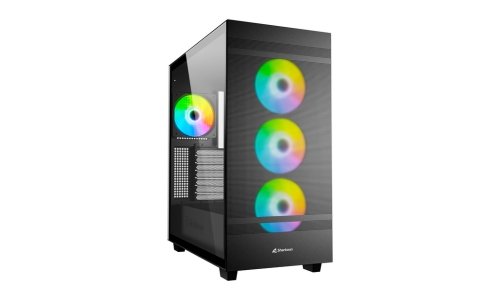 ---
All of the above components find a place in a Sharkoon Rebel C50 RGB. The case offers a lot of storage space and has a total of four pre-installed fans. Three of them are on the front and one on the back of the case. Thanks to RGB lighting, they can shine in all imaginable colors. The transparent side panel made of hardened glass also allows a clear view of the built-in components. A removable dust filter on the underside protects you from annoying dust deposits. The case is available in a black and a white version.
Preis: from 109.90 euros
---
The total price of the gaming PC amounts to 1.949,49 Euro. The guide was last updated in June 2023. Any questions or suggestions for improvement? Then off to the comments with it 🙂