Original title: 24 British parliamentarians jointly sent a letter to Biden calling for the withdrawal of allegations against Assange Source: Chinanews.com
Chinanews, June 12, according to Russian satellite network, on the 11th local time, a cross-party group composed of 24 British parliamentarians sent a joint open letter to US President Biden, calling on him to withdraw its complaint to the founder of WikiLeaks, Assan. Strange allegations.
Open letter from 24 British MPs to Biden. Image source: Screenshot of "WikiLeaks" social media account.
The open letter pointed out that the United Kingdom and the United States promoted freedom of the press overseas, but Assange was detained for many years in Britain's most notorious prison at the request of the United States government. The lawmakers wrote: "We call for the abandonment of prosecutions, which will sound the clarion call for global freedom."
The White House representative did not immediately respond to a request for comment, and a representative of the US Department of Justice declined to comment.
According to earlier news, many people, including the United Nations Special Rapporteur on torture, Niels Meltzer and Geneva Mayor Federica Peller, called on the US authorities to drop all charges against Assange and call on the Swiss authorities to do Assange provides asylum and ensures that he is free from political persecution.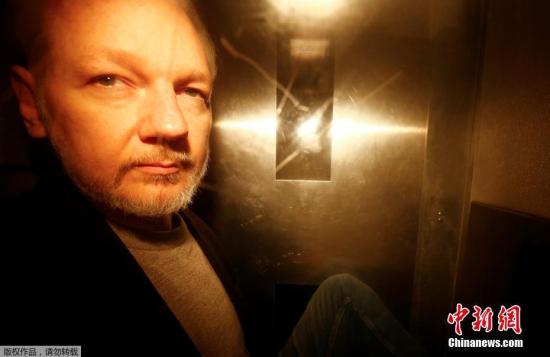 The picture shows WikiLeaks founder Julian Assange arriving at the court.
Assange created the "WikiLeaks" website in 2006. In 2010, the website published a large number of secret documents of the US government about the war in Afghanistan and Iraq, which caused a huge blow to the US diplomatic image.
In November 2010, the Swedish prosecutor accused Assange of rape during his stay in Sweden in August of that year. After being arrested by the British police, Assange denied all charges.
In June 2012, Assange entered the Ecuadorian Embassy in the UK to seek asylum during his release on bail. In April 2019, after Ecuador announced the withdrawal of the asylum granted to Assange, the British police arrested Assange again. In May 2019, Assange was sentenced to 50 weeks in prison in the UK.
The U.S. Department of Justice made a request to the United Kingdom in June 2019 to extradite Assange to the United States. Assange faces up to 18 criminal charges in the United States. His lawyer said that if Assange was convicted in the United States, he could face up to 175 years in prison. The British District Court will hear the extradition case from February 24, 2020.
In February 2021, the US Department of Justice stated that the Biden administration plans to continue seeking to extradite Assange from the UK to the US in order to accept charges.