FROM OUR CORRESPONDENT
BRUSSELS – Meeting in the Bavarian Alps, the Group of Seven is currently trying to find an agreement that introduces further sanctions against the Russian economy, at a time when the Kremlin has decided to multiply the bombings in Ukraine, in particular against the capital Kiev.
There are two issues on the table of Western diplomacy: some form of ceiling on the price of Russian oil and a ban on importing gold from Russia. According to information gathered on the sidelines of the discussions, the American idea of ​​imposing a ceiling on the cost of crude oil is making progress, even if there are technical difficulties. It would be a question of imposing that transport or insurance services are available only if the oil importer respects the price ceiling, a European official explained from Bavaria on Sunday 26 March. Above all, important Russian oil purchasing countries must agree.
Europe's caution
Our gaze is directed first of all to India which has been invited together with other emerging countries – Indonesia, Senegal, Argentina, South Africa – to participate in the three-day summit that will end on Tuesday 28 June. According to data published in recent days by Milan's ISPI, India has become in the last four months, i.e. since the invasion of Ukraine, a new importer of Russian crude oil, at the level of about 700 thousand barrels per day. . Beyond this aspect, speaking to the press, the President of the European Council Charles Michel highlighted another controversial point: "We want to make sure that if we go in this direction – explained the former Belgian Prime Minister this morning – we will have the support of the 27 Member States of the European Union. We also want to make sure that, as I said earlier, the goal is to hit Russia and not to make our lives more difficult and more complex ».
Obviously, Russian oil is a sensitive subject for the European Union. The sixth package of sanctions provides for an embargo on Russian crude starting from 2023, with exceptions for some Eastern European countries. "I am attentive, cautious, we are ready to examine the details, we are ready to make a decision together with our partners, but we want to be sure that what we decide will have a negative effect on Russia and not a negative effect on us," he added. the president Michel.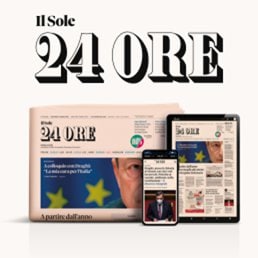 600 billion mobilized for infrastructure in emerging markets
Not for anything else, with this in mind, the G7 always wanted to relaunch the financing in emerging countries of the construction of new infrastructures, mobilizing up to 600 billion dollars. The project is called Partnership for Global Infrastructure in English and brings together the various initiatives of the G7, at national and EU level. Ultimately, the goal is to counter Russian and Chinese influence in the developing world.