Source: Hualian Futures Author: Hualian Futures
Research report text
【iron orestone】
On Wednesday night, the main force of iron ore operations fluctuated in a wide range, closing at 848.5, up 0.53%. Qingdao port spot on the 11th, PB powder 840, card powder 933, super special powder 701.
In the near future, we still rely on macro expectations and various benefits from the lifting of the ban to maintain the current market. However, with the end of the winter storage, sentiment has dropped and has been investigated and regulated by relevant departments, which has greatly disturbed the market.
Recently, this factor has been gradually digested by the market, and the support at the macro level has once again become prominent. Although the two ends of supply and demand have not yet shown obvious contradictions, the work symposium held by the central bank and the China Banking and Insurance Regulatory Commission once again pointed out the importance of a stable transition in the real estate industry. Market expectations have risen again.
In terms of fundamentals, the shipments of Australia and Pakistan are running stably and are at the same level as the same period. Arrivals and departures have dropped slightly, and the overall supply side is stable. Thread output fell to 2.7163 million tons, and the average daily molten iron dropped to 2.2 million tons per day.
To sum up, the divergence between fundamentals and macro expectations in the pre-holiday off-season has strengthened, and macro optimism can still drive iron ore to a position above 800. It is expected that iron ore will maintain a volatile trend in the near future.
In operation, the interval operation is 800-860.
【Rebar】
On Wednesday night, the 05 contract fluctuated and fell back, closing down 0.68% at 4108. On January 11, the quotation of HRB400 rebar in 25 major cities across the country rose steadily. A reduction of 13,500 tons per day.
As the Spring Festival approaches, both ends of the supply and demand of steel continue to weaken, and the inventory is gradually accumulating. The short-term high cost and low inventory situation will bring support to the price. In addition, frequent real estate benefits continue to boost market sentiment. The macro expectation is still strong. Steel The price is high and the price is strong.
In terms of operation, hold more than one, or call back to do more.
Opening a futures account on a large cooperative platform with Sina is safe, fast and guaranteed

Sina Statement: This news is reproduced from Sina's cooperative media. Sina.com publishes this article for the purpose of conveying more information, which does not mean agreeing with its views or confirming its description. Article content is for reference only and does not constitute investment advice. Investors operate accordingly at their own risk.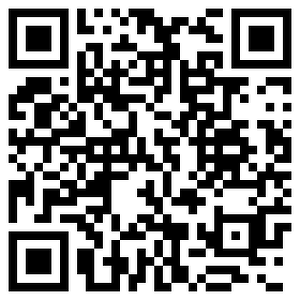 Massive information, accurate interpretation, all in the Sina Finance APP