Install the Sina Finance client to receive the most comprehensive market information at the first time→【Download Address】
Popular Chinese concept stocks were mixed on Friday,NasdaqThe Golden Dragon Index fell 0.28%.
Tuya Smart rose more than 13%,Fang Duoduorose more than 12%,WIMI Hologram、fun headlines、36 kryptonKuke Music rose by more than 10%, Gaotu rose by more than 8%,Cheetah Mobile、Hornrose more than 6%,Kingsoft Cloud、new oxygenUp more than 5%, 360 Mathematics,NIOXiaopeng Motors,Canaan TechnologyYouxian rose by more than 4% every day,betta fish、DadaThe group rose by more than 3%, Kaixin Auto, Luokung Technology, and Dajian Yuncang rose by more than 2%.Xiaoying TechnologyEnergy Chain Smart Electric, Atour Group,Know almost、Jingdongrose more than 1%.
Jianzhi Education fell by more than 12%,Tuniufell more than 11%,neteaseYoudao and Yingxi Group fell more than 5%.Huyafell more than 4%,Tencent Music、Renren Company、fog coreTechnology, Waterdrop Company,LantingGatherfell more than 3%,Qinhuai Data、Dane Technology、Vipshop、No.NinetownscityHuanju Group,car home、IQIYI、monster charging、1 drug networkfell more than 2%,AliBaba、sohuManbang, Ctrip,New Oriental、Ding Dong grocery shoppingZhiwen Group,Yixian E-commerceBOSS direct employment fell more than 1%,idealcar,litchi、Bilibilidown nearly 1%.
U.S. stocks closed higher on Friday, with the Dow rising for a sixth straight session.teslaLed technology stocks higher. All three major indexes posted gains for the week. The U.S. December core PCE price index reinforced expectations that the Federal Reserve will further slow down the pace of interest rate hikes. The market continues to focus on US stock earnings.
The Dow rose 28.67 points, or 0.08%, to 33978.08; the Nasdaq rose 109.30 points, or 0.95%, to 11621.71; the S&P 500 rose 10.13 points, or 0.25%, to 4070.56.
All three major U.S. stock indexes recorded gains this week. For the week, the Dow gained 1.81%, while the S&P 500 gained 2.47%. The Nasdaq rose 4.32%, its fourth straight weekly gain.
  List of leading Chinese concept stocks: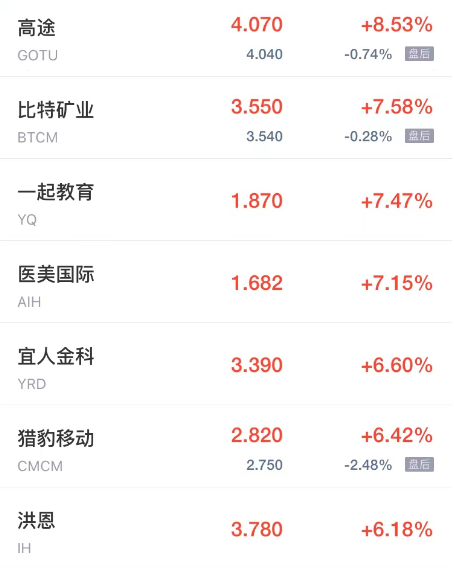 List of stocks leading the decline: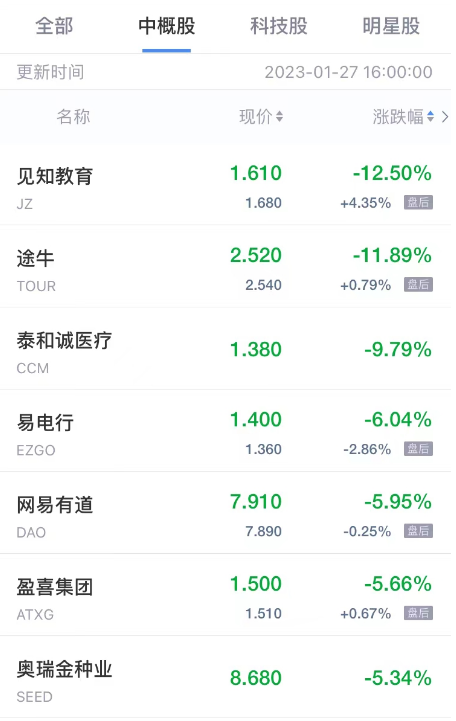 (Screenshot from Sina Finance APP Quotes-U.S. Stocks-China Stocks Popular Section) Download Sina Finance APP
Open an account for stock trading to enjoy benefits, deposit 188 yuan to draw a red envelope, 100% winning!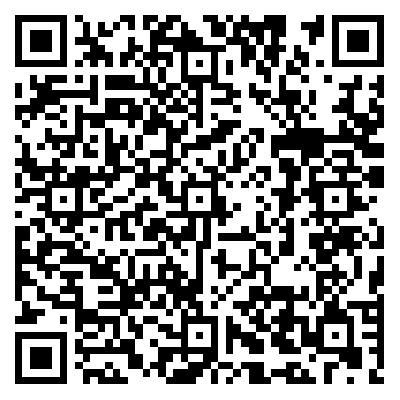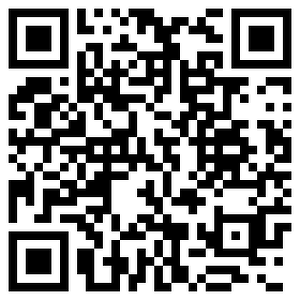 Massive information, accurate interpretation, all in the Sina Finance APP
Editor in charge: Li Tong