Ableton has officially released the Live 11.3 firmware update. Live 11.3 not only adds support for Push 3 hardware, but also adds many MPE functions and instruments, as well as a new synthesizer — Drift.
Added Drift synthesizer
Drift offers a versatile virtual analog synthesizer plug-in inspired by classic hardware designs. Create dynamic pads and leads, throbbing base notes, and drums and percussion.
Whether you have sound design experience or not, its intuitive interface allows you to get familiar with it and jump into sound creation right away.
More instruments that support MPE
This free update to Live 11 also adds MPE functionality to Analog, Collision, Electric and Tension, giving you even more options when you want to add more expressive control to your music. With MPE or MIDI Polyphonic Expression, you can program multiple parameters per note, rather than being limited to MIDI CC per channel.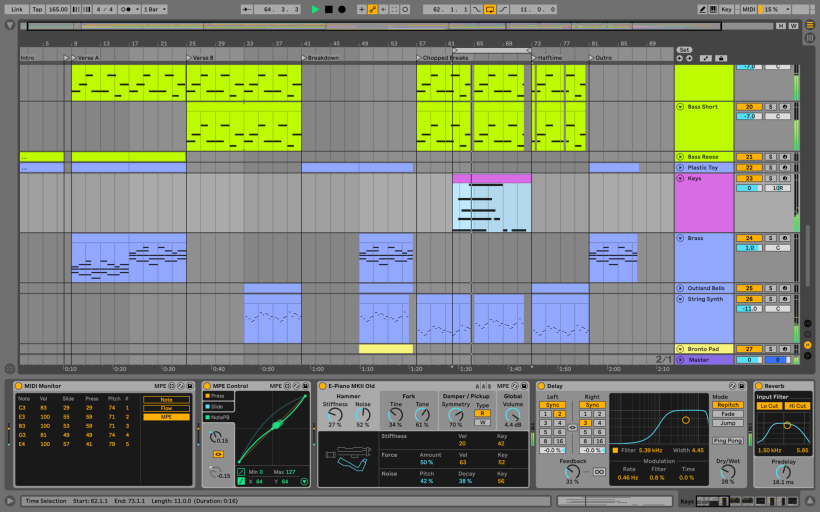 In addition to the addition of MPE-enabled instruments, the functionality of the controls themselves has been expanded—an updated user interface and more efficient CPU performance. Note Echo now also supports MPE, and users can control each dimension with feedback through the MPE keyboard. This provides a creative way for MPE modulation to vary over time.
Auto-Warp improvements
Live 11.3's Auto-Warp feature has been improved. Stretching of imported audio files is now more precise, which means you'll spend less time manually tweaking Warp settings, and it's easier to make adjustments.
Live 11 users can now upgrade to Live 11.3 for free.
Official website access: https://www.ableton.com/