A crime film produced by 500, directed by Buick, starring Bai Baihe, Bai Ke, Fan Chengcheng, and starring Wang Zixuan, Ma Yuke, Liu Huan, and Liu Di"Door Lock"The trailer and poster of the "Invasion of Living Alone" version was released today, which fully demonstrated the dangerous situation faced by women living alone.
In the notice, Fang Hui (played by Bai Baihe), who lives alone, is in deep crisis, and the men around him have ulterior motives. On the other hand, the characters in the film starring Bai Ke and Fan Chengcheng were exposed for the first time. The film will be released nationwide on November 19.
The movie "Door Lock" focuses its perspective on the huge social group of women living alone. Fang Hui, a white-collar worker working hard in a big city, is single, living alone, and living a peaceful life of two points and one line. However, one night, the sound of violent pulling on the doorknob outside the door broke everything, and Fang Hui has since fallen into panic. The several men around him made things more complicated. The housing agent Gao Qi, the security guard Xiao Wu, the company leader Li, and the pet doctor Zheng Fei all seemed to have ulterior motives. Under heavy pressure, "living alone" became Fang Hui's nightmare.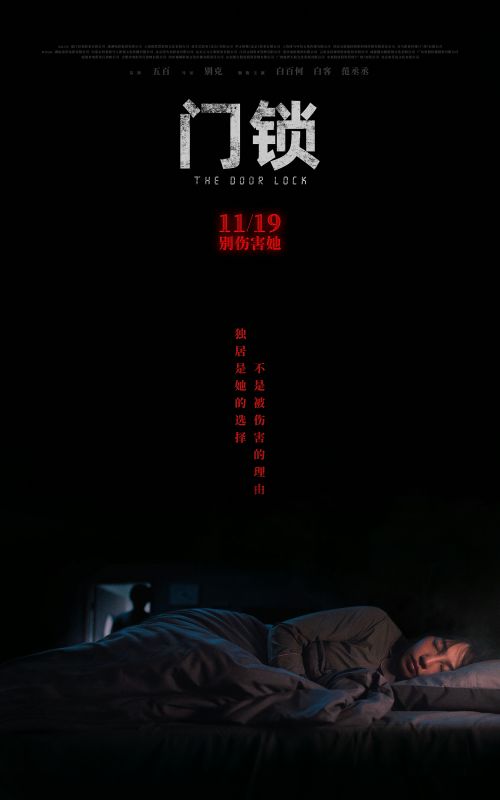 .