Sohu Entertainment News, written, directed and produced by Wei Jiahui, brings together Liu Qingyun, Cai Zhuoyan, Lin Feng, Li Ruotong, Tan Kai, Chen Jiale, Tang Yi, He Peiyu and other powerful actors. The crime action suspense movie "The Detective War" is officially announced today. On July 8, it was announced that it will open the advance screening from July 2 to July 3. The film was originally scheduled to be released on April 2 during the Qingming Festival, but was later postponed due to the impact of the epidemic.
With the announcement of the new schedule, the film also released a new "Detective Four" version of the finalized preview and finalized poster. In the preview, various "magic detectives" are coming, it is difficult to distinguish right from evil, and violent scenes such as exploding speeding cars and bus overturning shock the senses, and the "three-headed" shape hidden on Liu Qingyun's yellow raincoat on the poster is even more terrifying and split to the extreme.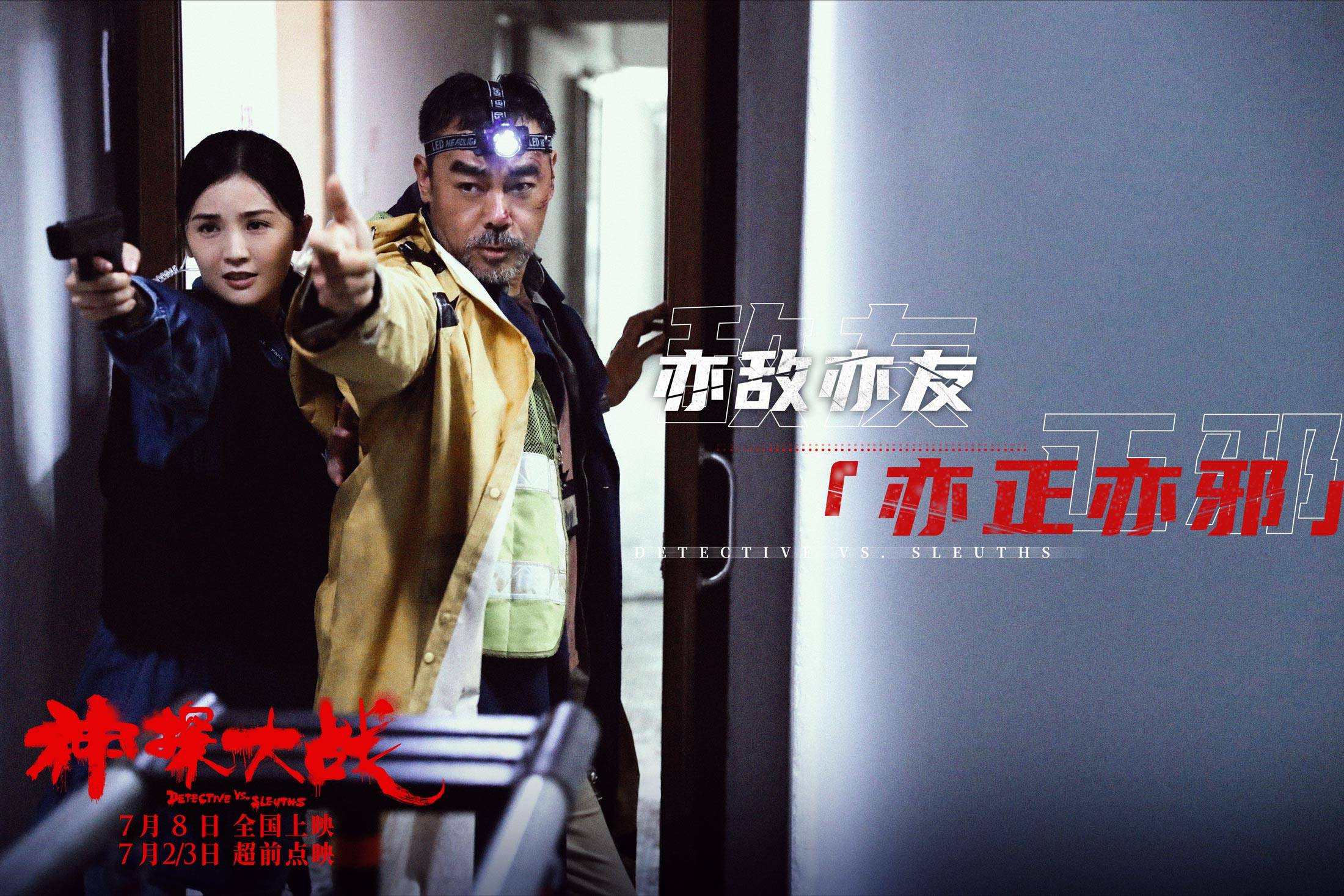 "Four Detectives" Multiple Blood Cases Shocked Hong Kong "Crazy Detective" Liu Qingyun was chased and killed
In the movie "Detective War", a criminal gang in the name of "Detective" appeared. They used violence to suppress violence, predict murder, lynch law enforcement, and involve multiple bloody cases, which made Hong Kong fall into endless fear. At the same time, the "insane detective" Li Jun (played by Liu Qingyun) who suffers from mental illness investigates the case alone, and the serious crime team headed by "the detective couple" Chen Yi (played by Cai Zhuoyan) and Fang Lixin (played by Lin Feng) is also caught up in the The road to killing the murderer. Several "magic detectives" are entangled together, and the final outcome is unknown.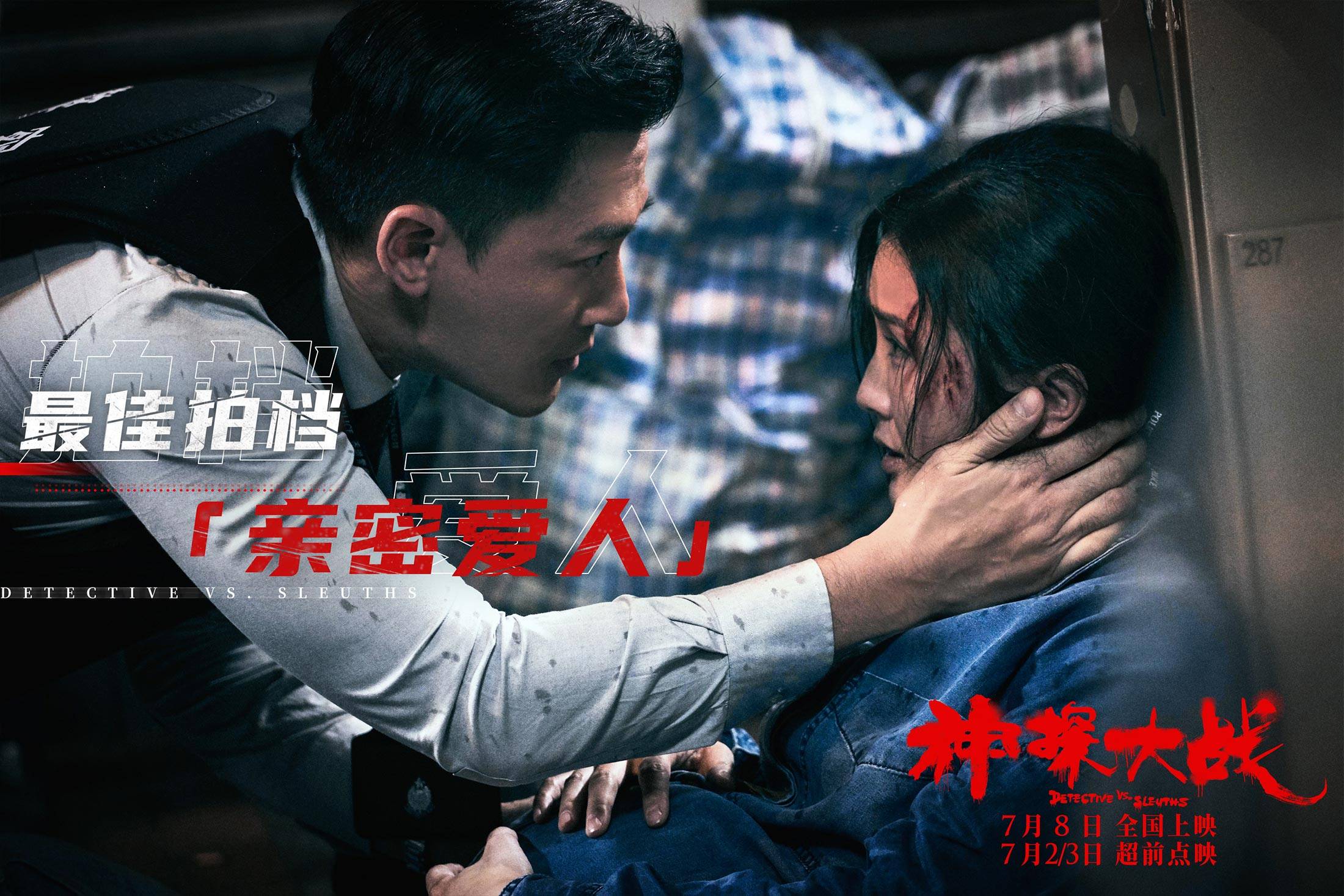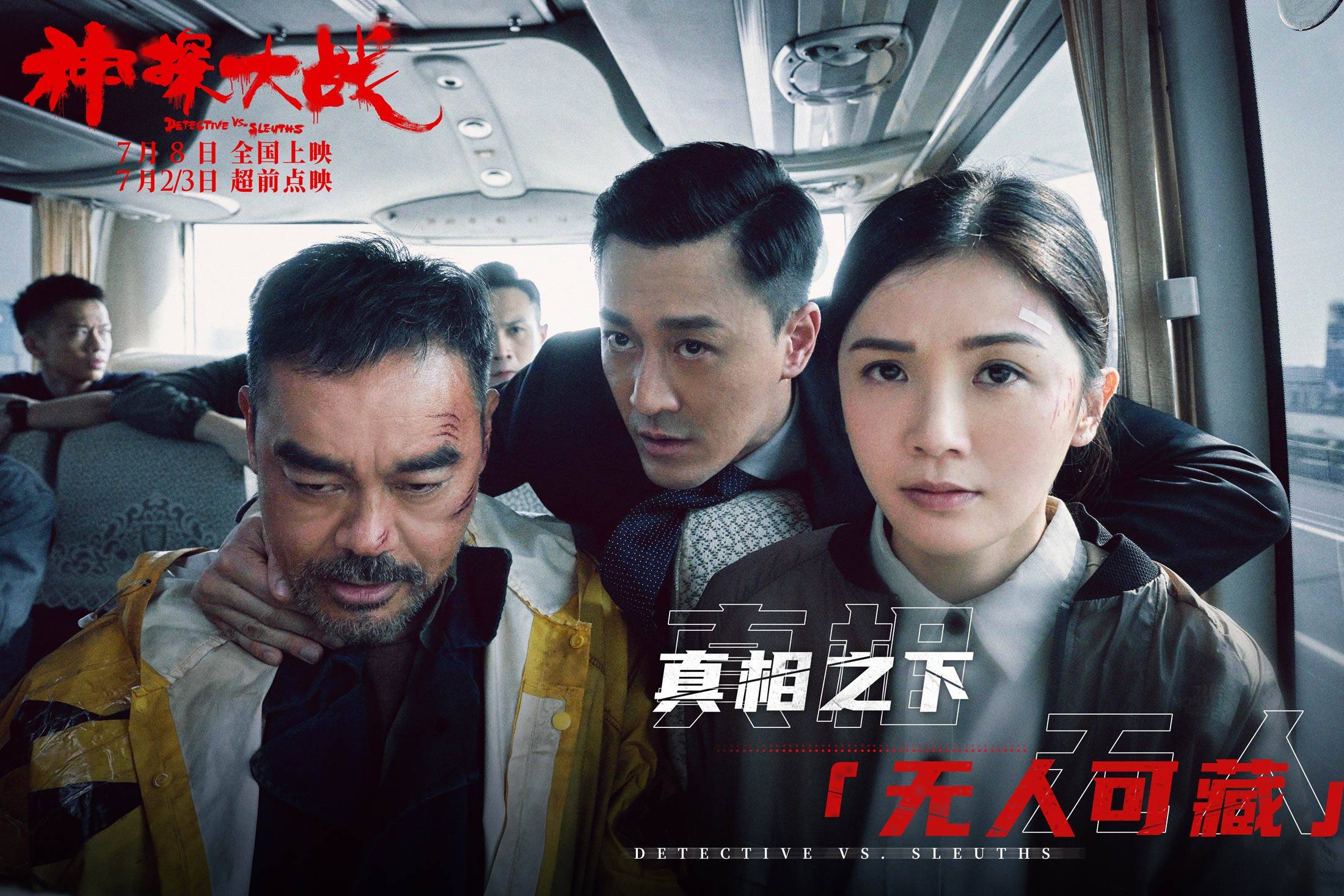 In the final trailer of the new "Detective Four", "Crazy Detective" Liu Qingyun is sometimes hunted down, and sometimes he proves his innocence. In his various crazy raids and mysterious operations, a series of crimes in Hong Kong can be foreseen in the movie. The truth is very confusing, and justice and evil are even more difficult to distinguish. In this era of hard-to-find truth, who is the real "spiritual detective"? Director Wei Jiahui said in an interview that Li Jun has long ceased to be a member of the police force, and even became a passerby who wants to sleep on an overpass, but he always believes that he is a policeman and insists on investigating cases in his own way. In this preview, Li Jun shouted hoarsely "one day policeman, one lifetime policeman", but the audience is not sure whether these words are crazy words or true feelings. "I'm not a lunatic, I'm a detective!" Li Jun's monologue runs through the entire trailer from beginning to end, with Liu Qingyun's blood-stained yellow raincoat, giving people an endless sense of anxiety and suffocation.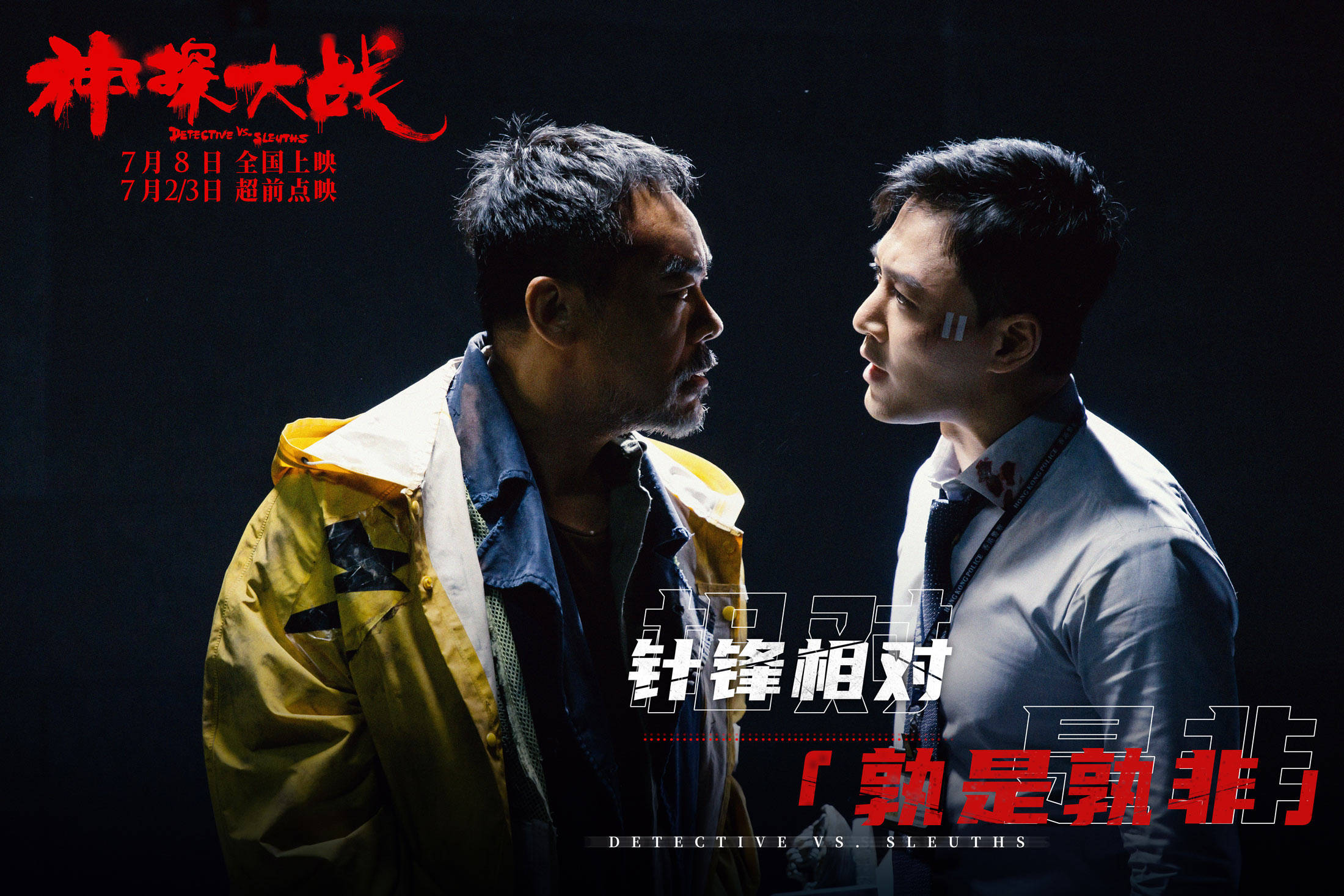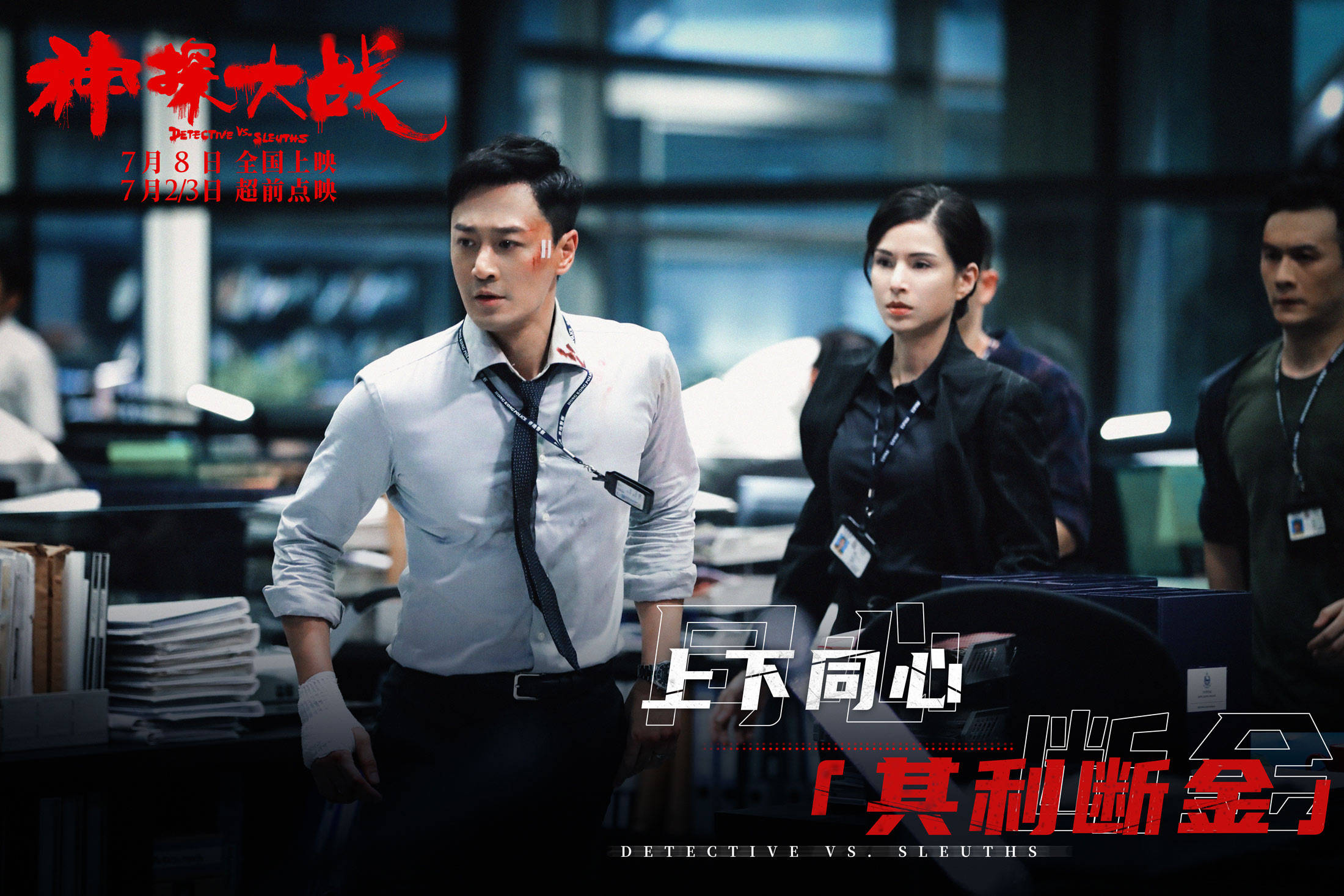 "Three-headed detective" Liu Qingyun splits multiple personalities?Challenge the double limit from physical to psychological
The finalized poster released this time has a very strong impact. If you look closely, you will find that the male protagonist, Liu Qingyun, who is looking directly at the camera with a face of vicissitudes, even split three heads on his bright yellow raincoat! The expressions of these three heads are very different, one is full of anxiety, the other is full of anger, and the other is crazy. This scene not only makes people intuitively feel that the "crazy detective" Li Jun in the film has multiple split personalities, but also makes people expect Liu Qingyun to act again A movie star performance from the audience. The big explosions, helicopters and other reloading scenes in the background of the poster reveal that "Detective War" will be a film with hard-core visual effects in addition to the vivid plot.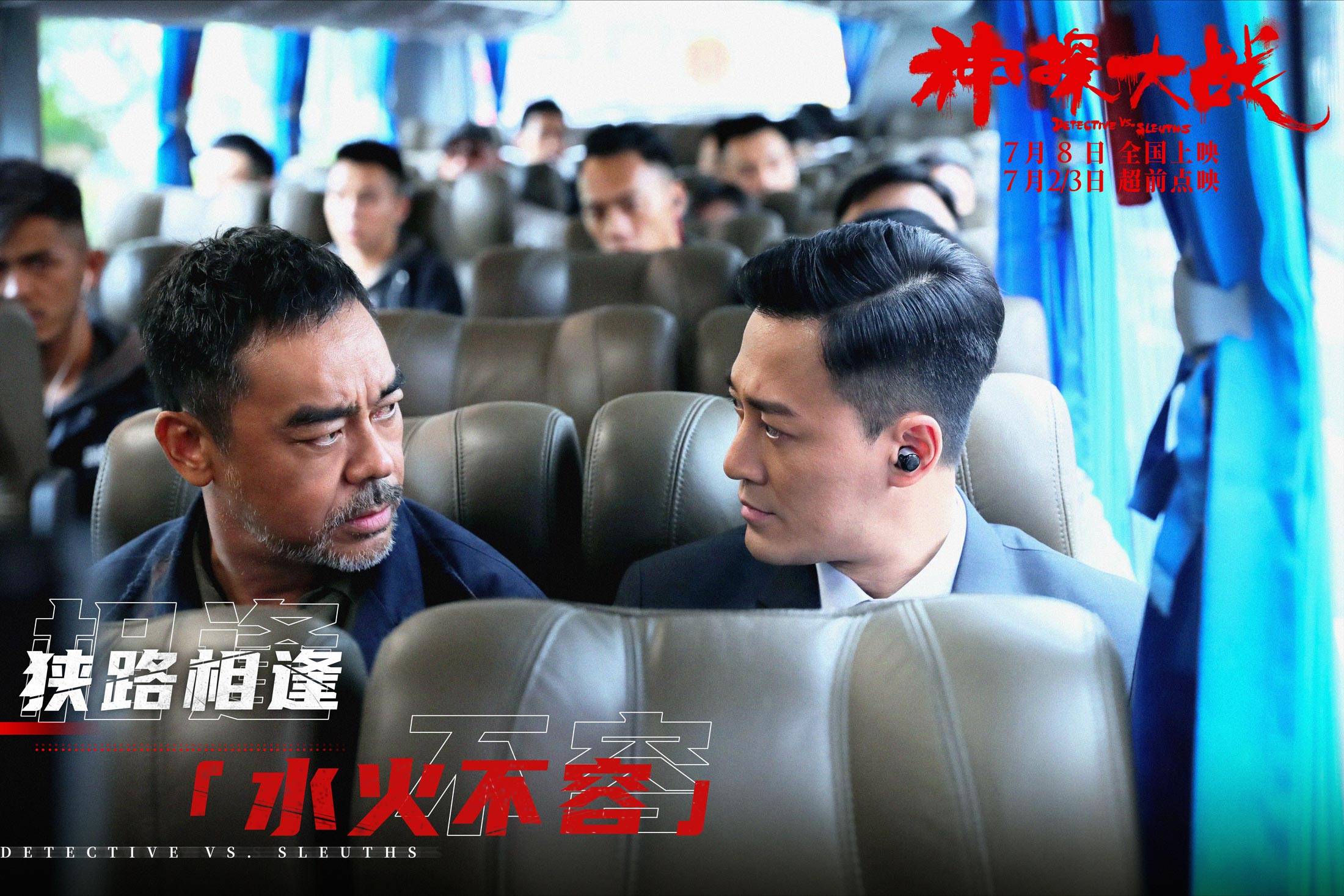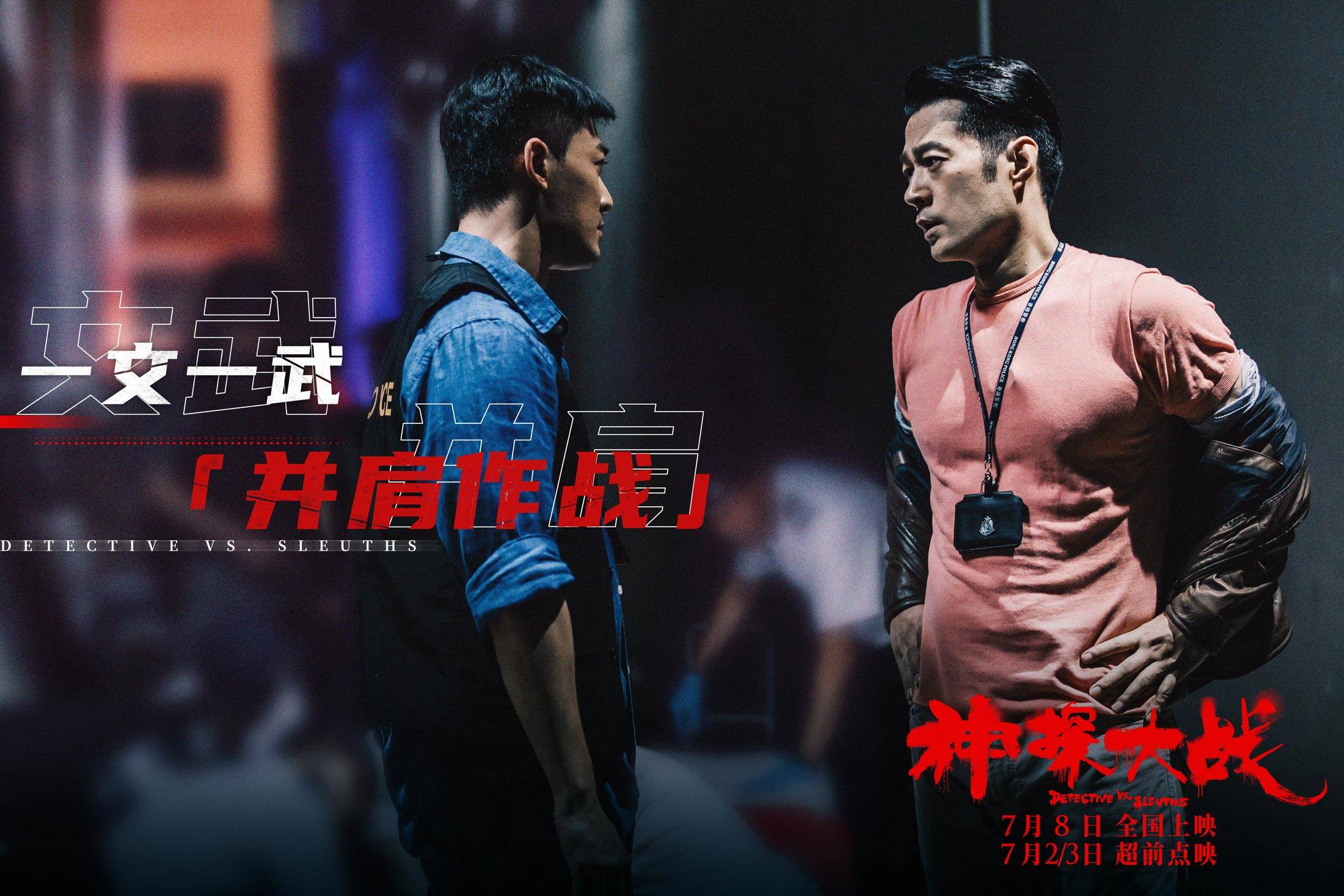 Liu Qingyun said that this time Wei Jiahui made a type of film that he had never challenged before, a heavy action film. "In the past, Wei Jiahui was good at shooting works with a strong sense of drama, but this time he has to go to the mountains and the sea, Exploding the speeding car, so he will have a double experience when shooting "The Detective War"." For him, this filming is also challenging the double limit from psychology to physiology. In addition to sculpting the acting skills, he has to try many Difficult action scenes that have never been done before, such as being slammed by the water in the rapids, or hanging Weiya to shoot underwater scenes, "basically every scene has difficulties", but he laughed and said, "I don't think it is particularly hard, but I feel very uncomfortable. Fresh".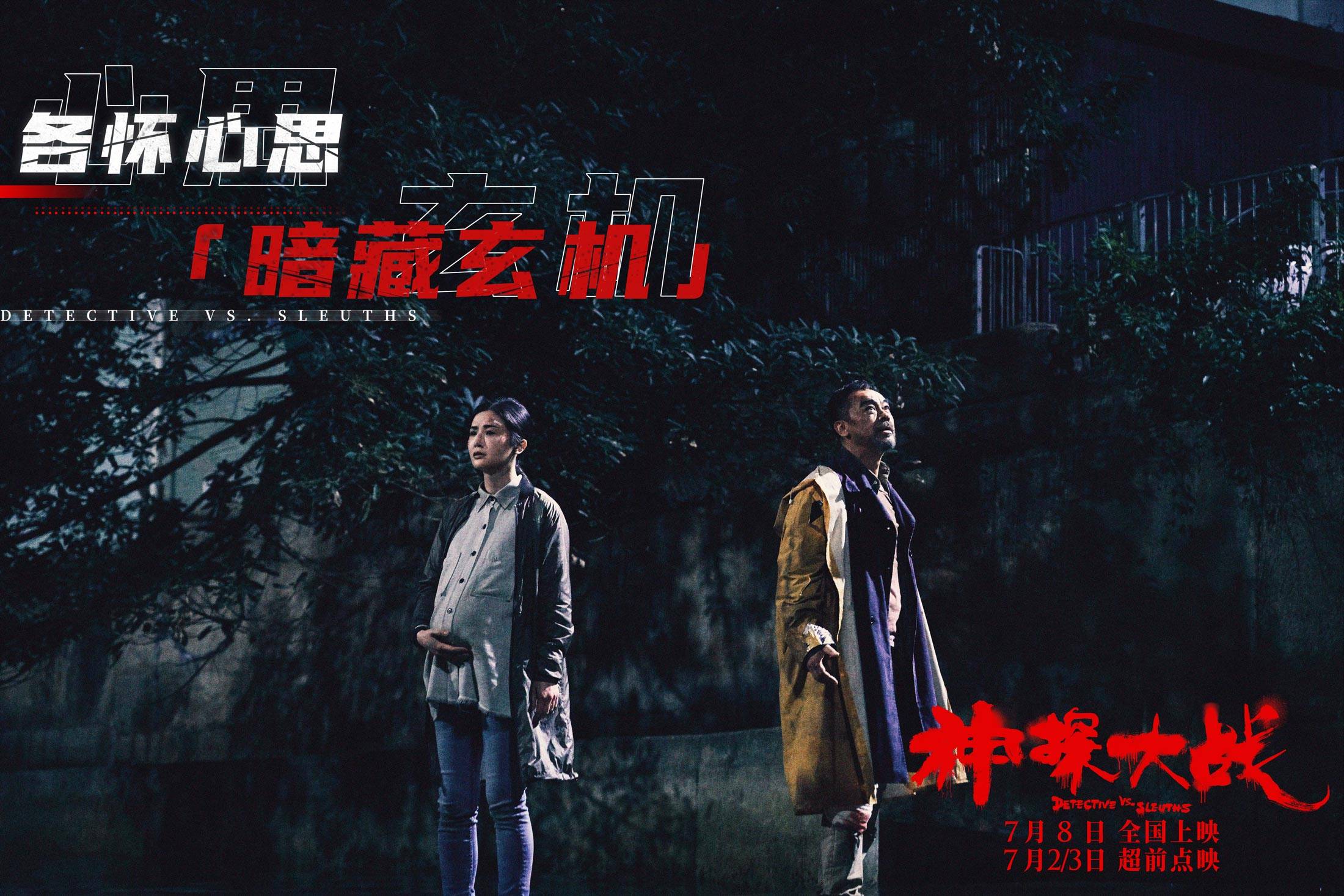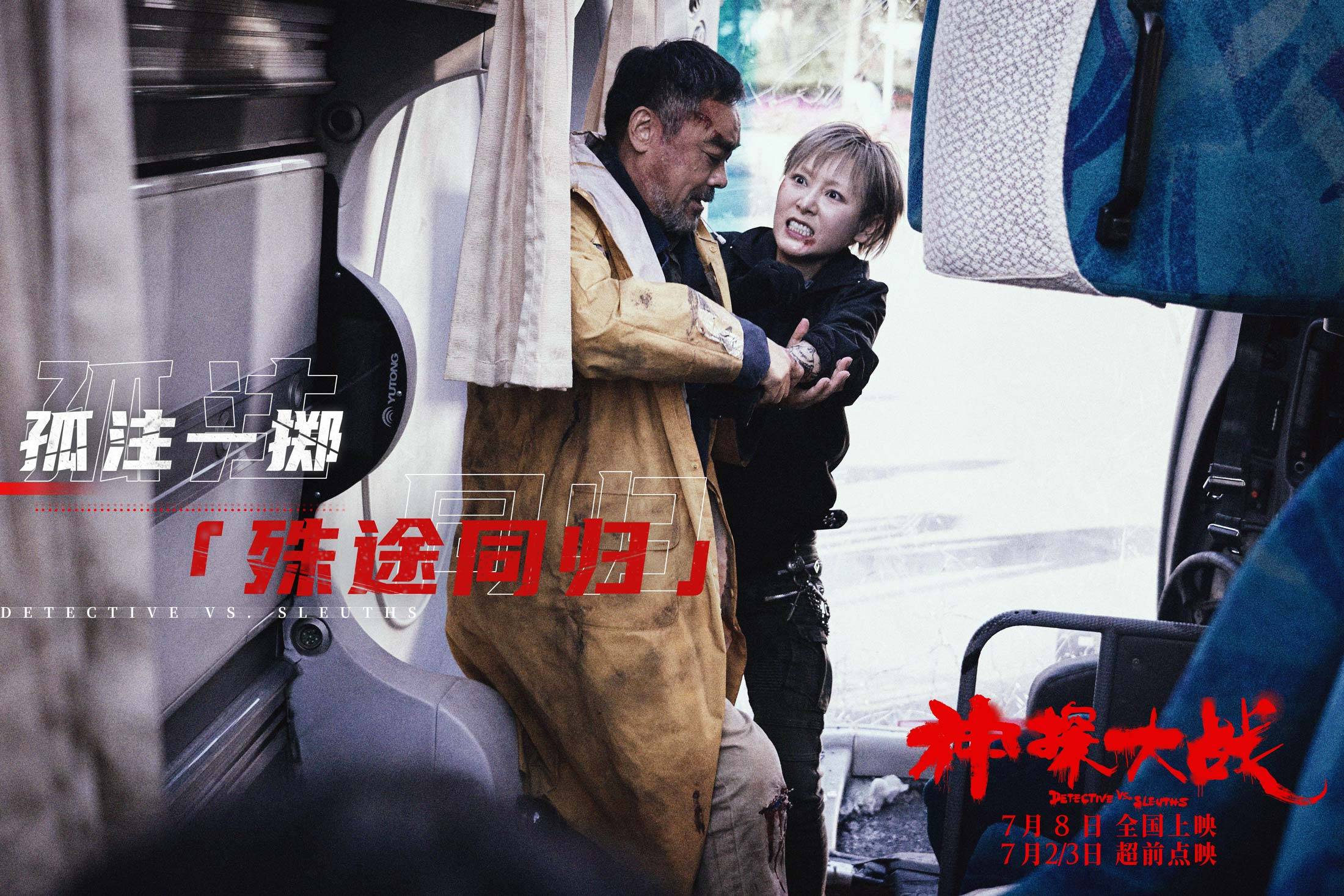 In addition to Liu Qingyun's personal extreme acting skills that are worth looking forward to, the new character relationship version stills released in the film once again showed the diverse and indistinguishable character relationships in the film to the audience. "Crazy Detective" Liu Qingyun and Cai Zhuoyan work together to arrest the murderer, but why does Liu Qingyun use his hand as a gun? And in the open space, what kind of clues are Liu Qingyun and Cai Zhuoyan, who is pregnant with Liujia, looking for? Li Jun (played by Liu Qingyun) and Fang Lixin (played by Lin Feng) have an even closer relationship. They are sitting on the bus facing each other, and they are in the police station.
The movie "The Detective War" is produced by Emperor (Beijing) Film and Television Culture Media Co., Ltd., Emperor Film Co., Ltd., and Beijing Shangshi Culture Communication Co., Ltd., and is jointly produced by Shanghai Taopiao Piao Film and Television Culture Co., Ltd. and Huawen Image (Beijing) Film Co., Ltd. Produced, the mad detective, the ultimate pursuit of the murderer, the long-lost authentic Hong Kong film is coming, and it will be launched in major theaters on July 8, and will be released nationwide from July 2 to 3. Please look forward to it!Return to Sohu, see more
Editor:
Disclaimer: The opinions of this article only represent the author himself, Sohu is an information publishing platform, and Sohu only provides information storage space services.