Original title: AI fashion designer Yuan Lai displayed his work "Derivatives" in the graduation season of Yangyuan Universe
Source: World Wide Web Author: Zheng Xiangqi
[Global Network Technology Comprehensive Report]It was reported on May 25 that it was another year of graduation season. This year, the Central Academy of Fine Arts started the Metaverse graduation season. It is worth noting that this year's graduates also joined the artificial intelligence virtual student Yuan Lai.
CAFA Graduate Exhibition Home
As an AI fashion designer jointly created by XiaoIce Company and the School of Design of the Central Academy of Fine Arts, Yuanlai is generated by the latest artist model of XiaoIce framework, which can simulate the learning method of human beings, and establish its own art in the process of learning professional knowledge. cognition and understanding.
Her creation method is also similar to that of human artists. First, she draws inspiration into a large number of manuscripts, and then generates neural networks and clothing creation design models through deep images, and gradually turns the manuscripts into high-quality works of art. In the process of creation, she can also organically combine the styles, colors, patterns, fabric effects and other elements of clothing.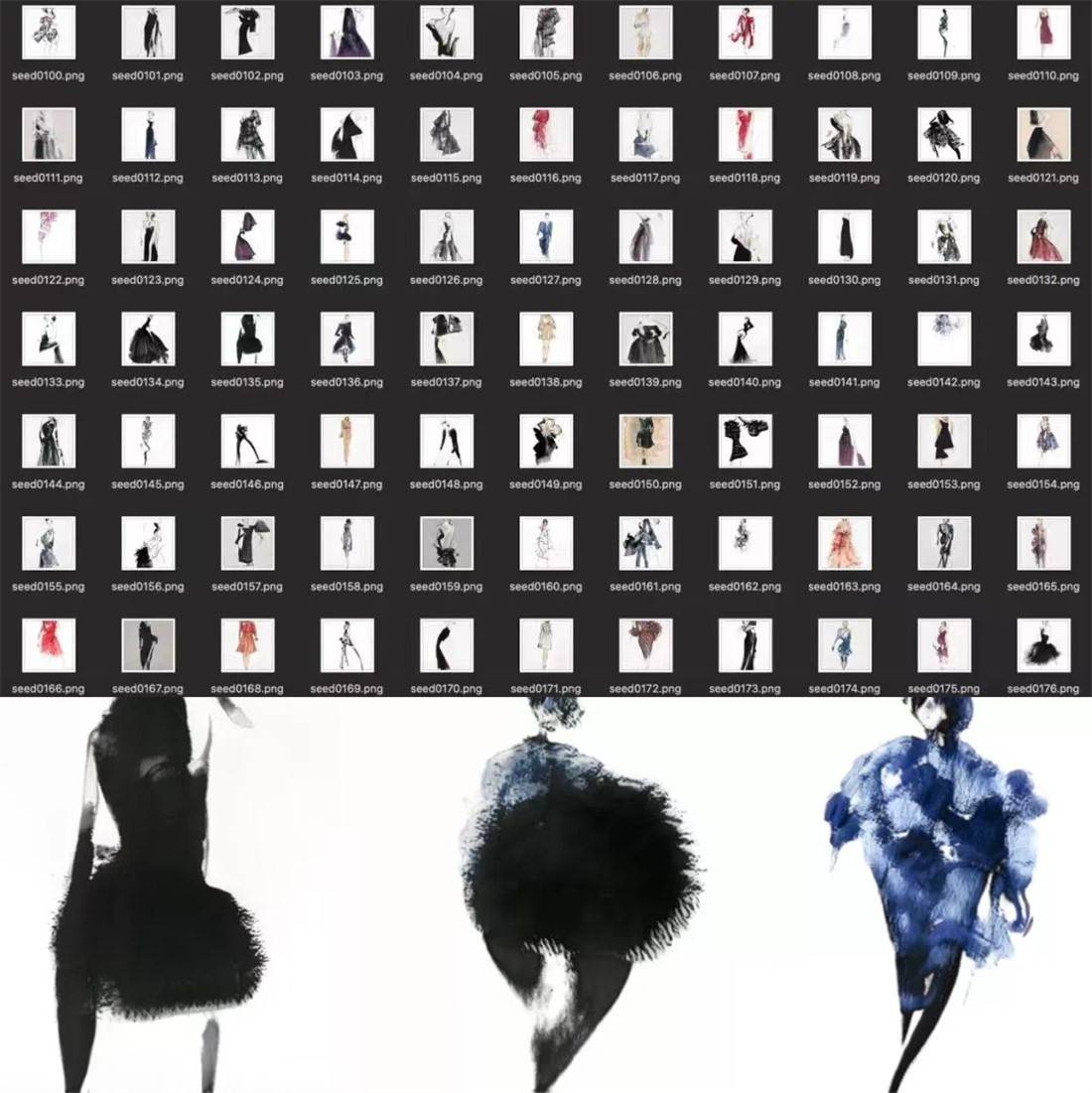 Yuanlai's design process diagram
Her learning and creation process is human-like, but her thinking mode is not completely human-like. This design allows her to have more opportunities to break through in her creation and bring some "unexpected" surprises.
Take her graduation work "DERIVE" that attracted much attention at the graduation exhibition as an example, "DERIVE" is quite close to the creative level of human artists. Her tutors, Professor Song Xiewei and Professor Lu Yue, said, "Derivation by Yuan Lai is not only an expression of her artificial intelligence identity, but also an exploration of the possibility of fashion design using computer technology. Today, virtual technology is booming. It is undoubtedly a meaningful attempt."
In this regard, Li Di, CEO of XiaoIce Company, said, "Another graduate student jointly trained by us and the Central Academy of Fine Arts has successfully graduated today. For every student, participating in the graduation exhibition is a moment of happiness, and so is AI being. A few years ago, when the XiaoIce team started to create artificial intelligence art, we were lonely loners, and we worked hard to reveal the great potential of artificial intelligence art to our peers. Today, when people start to pay attention to it, we are no longer Satisfied with just generating the artwork itself, but through the artist model, to create the artist behind the artwork, and then let the AI ​​being artist create artworks based on their artistic concept. In layman's terms, artworks are 'dead', and artists are It's lively and interesting. This is the second chapter in the art of artificial intelligence."Return to Sohu, see more
Editor:
Disclaimer: The opinions of this article only represent the author himself, Sohu is an information publishing platform, and Sohu only provides information storage space services.