Tonight's Apple event is reserving a large number of surprises: from the highly anticipated iPhone 13 to iPads (even Mini), up to the new Apple Watch line up. On the sidelines of the presentation of the latter, Apple presented some new features for the Fitness Plus app, including a guided meditation feature and the ability to train in a group. The subscription app will arrive within the year in a total of 15 new countries, including Italy. Will be available in English with subtitles in six languages, it is not clear if those in Italian are included.
FROM SKIING TO MEDITATION, TO PILATES
Apple has paid particular attention to some functions to prepare for the ski season with exercises aimed at those who practice skiing and snowboarding, a program designed to focus on developing strength, balance and balance.
There is also space for mindfulness meditation and pilates, coming on September 27th. The idea for meditation is to reduce daily stress with an exercise routine that can improve the user's lifestyle. There will be a total of nine thematic exercises with a duration between 10 and 20 minutes.
In addition to the videos, each week there will be new audio recorded to guide users' daily meditation, so as to make it easier to use this feature at any time, wherever you are.
Pilates was instead added to give users a training option that does not have an extreme impact on the body but still allows them to improve strength and flexibility, with programs that will last between 10 and 30 minutes.
GROUP WORKOUTS: TRAINING WITH THE COMPANY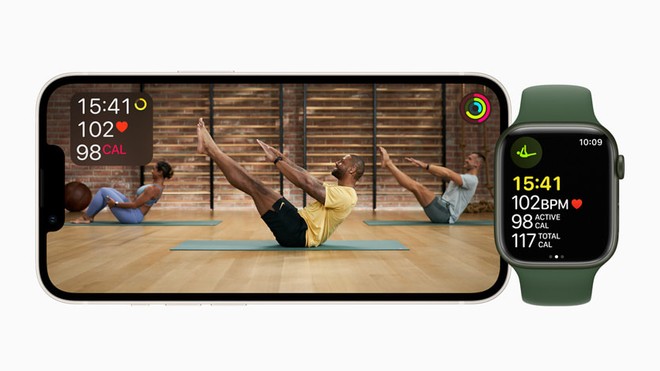 But above all to the group exercises for up to 32 people thanks to Group Workouts, possible thanks to the SharePlay function, announced together with iOS 15 a few months ago, which from next autumn will also allow you to share your session with friends with a simple message or with a FaceTime call via iPhone, iPad or AppleTV via AirPlay.
During the training you will be able to observe your own performances and those of your friends, as well as at the end of the training you will have a small overview of what others have done, in order to "celebrate" the result together.