Radiant complexion
The right skin care for men and women – that is important to consider
Antioxidants, hyaluronic acid or collagen: Advertising constantly suggests that these ingredients are important for a healthy complexion. But what is actually behind the terms and how do we find out our personal skin type?
It's no longer a secret that men and women can have different skin types: the palette ranges from dry skin to oily skin to combination skin. Accordingly, there is also an extremely large selection of skin care products that really outdo each other with their ingredients. To find out which substances are best for your face, you not only need to understand the active ingredients, but also your skin type – and that's not easy if you're not a dermatologist. Below you will find out what the terms on most masks, scrubs and creams really mean and how you can better classify your skin type.
How do I determine my skin type?

The most common types include not only dry and oily skin or combination skin, but also sensitive, impure and even normal skin – the latter actually not requiring intensive care because it is neither too dry nor too oily. Here can an ordinary day cream or night cream be used. For the other skin types, however, not every product is equally well suited, for this reason you should determine it in advance.
Oily skin: Many people suffer from an oily complexion due to excessive sebum production. This is due to clogged pores, which form an oily film on the skin and thus also encourage skin impurities such as blackheads and pimples. On the other hand, oily skin also has the great advantage that it is better protected from external influences and therefore remains wrinkle-free for longer.
Blemished skin: If your skin is prone to breakouts, this is not a sign of poor hygiene. In fact, the wrong skin care products, an unhealthy diet, excessive alcohol consumption, smoking and even lack of sleep can all be to blame for the fact that you experience frequent breakouts

Pimple

and remove blackheads.
Dry skin: If your skin is constantly tight and small flakes of skin are falling off, this is a sign that you are giving off too much moisture through your skin and it is drying out faster. With the right one

skin care

you can counteract smaller cracks as well as redness – and even the formation of wrinkles in old age.
Sensitive skin: It is particularly difficult for people with sensitive skin, as they react sensitively to external influences such as wind and weather, perfumed care products or ordinary cosmetics. This makes your skin unpredictable and difficult to care for – but you can't avoid it.
combination skin: Again, it is not always easy to properly care for the skin. Due to the combination of oily areas in the T-zone (i.e. forehead, nose and chin) and dry areas on the cheeks, you have to use different products to do justice to your combination skin.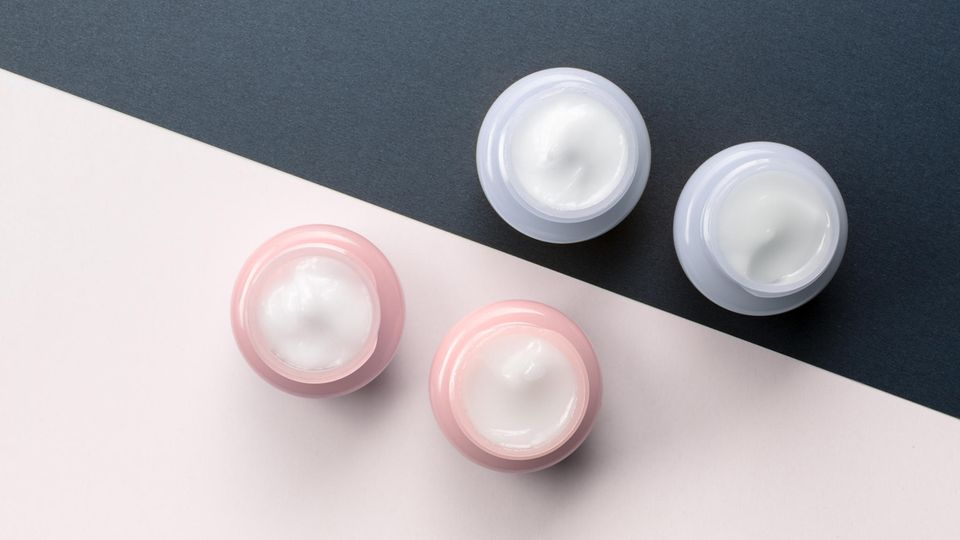 Why is skin care so important?

Our skin holds the body together, which is why it is the largest organ we have. It protects us from external influences such as the sun's rays, pollutants and also dry air – so it has to perform at its best every day. This is also an important reason why you shouldn't neglect your skin care: Instead of just smearing any kind of cream or ointment on your face to prevent pimples or wrinkles, you should know your skin type and use appropriate cleaning and care products. In order to better understand the substances contained therein, you should also be able to distinguish between the active ingredients and classify them correctly. What do the substances in care products mean?
terms like hyaluronic acid or Collagen you've probably heard it before, but do you also know what's behind it? In the event that there is still a need for clarification, the most common active ingredients in well-known care products are listed and explained in the following table:
| | |
| --- | --- |
| active ingredient | That's behind it |
| Collagen | The active ingredient primarily strengthens our body (bones, tendons and ligaments), but can also make the skin more elastic and moisturize it in the form of creams or face masks. |
| antioxidants | Manufacturers of moisturizers and make-up advertise a lot with this active ingredient. These are simple vitamins (C, E and beta-carotene) that are intended to protect our skin from external influences – i.e. free radicals. |
| salicylic acid | This anti-inflammatory active ingredient is not only found in medicines, but also in many care products. First and foremost, it is supposed to help against impurities and is therefore found in various pimple creams. |
| hyaluronic acid | Even if our body produces the active ingredient itself, external application should moisturize dry skin and prevent wrinkles. That's why many care products for mature skin like to advertise with it. |
| Ceramide | This active ingredient protects the skin from drying out and is therefore used in many moisturizing creams. The so-called lipids are found in the horny layer of the skin and form a kind of protective film against foreign bodies. |
| Urea | This is a urea that can bind moisture. Accordingly, care products with urea are primarily suitable for dry skin types, and it also has a healing-promoting effect. |
| Panthenol | In the past, this active ingredient was mainly found in après products to relieve sunburn. Nowadays, panthenol is used in care products for mature skin due to its anti-aging properties. |
The right skin care on cold days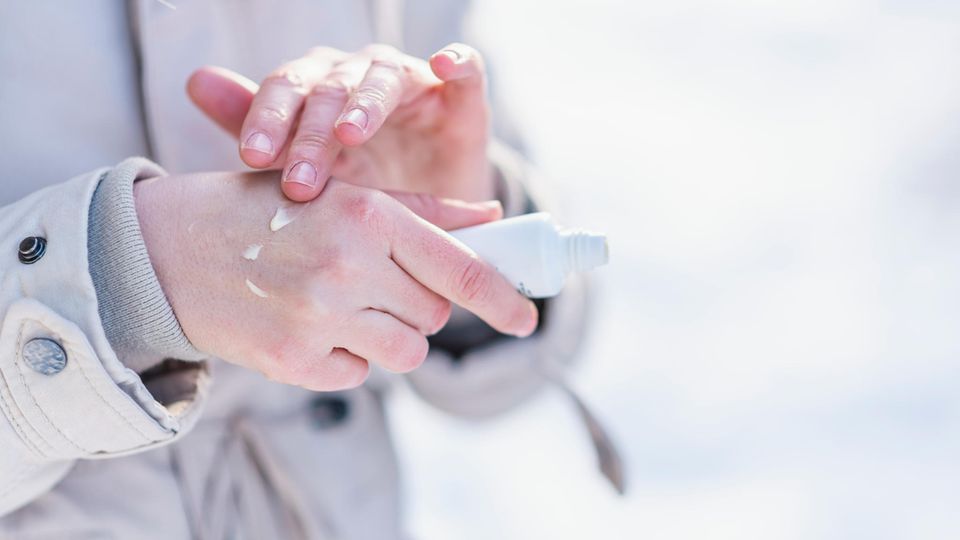 You probably know that too: when the temperature drops below zero degrees, the cold makes itself felt on the skin – from itchy shins and elbows to a feeling of tension in the face. To counteract this condition, skin care plays a crucial role, especially hydration. Depending on your skin type, you should definitely pay attention to the following points when buying new care products:
If you sensitive skin have a tendency to dry out more quickly in the cold. You can counteract this by clicking on

natural cosmetics

that moisturizes your skin without weighing it down.
If you too dry skin tend to stay away from care products that are perfumed and contain alcohol. Better suited here are creams containing olive,

Argan-

or

grapeseed oil

are offset.
Rather have oily skinthat too imperfections tends, you should like on active ingredients

healing clay

and

Zink

set, which are contained in many care products. Alternatively, there are numerous

face masks

that cleanse and moisturize your skin at the same time.
For people with combination skin Finding the right skincare routine is particularly difficult as they have to cater to both oily and dry patches. A clarifying one is appropriate here

facial tonic

good for oily skin and moisturizing gels for dry skin.
For all skin types, on the other hand, you should not put additional stress on your skin on cold days by taking a shower that is too hot – this dries out your skin. The same goes for your scalp: it's better to put on during the cold months mildes Shampoo, which does not dry out your skin as quickly. On the other hand, you can protect your hands from the cold by washing them regularly cream and wear gloves outdoors. Otherwise, the skin may crack – just like your lips, which you with a Grease stick protect from the cold. Here you can rely on oils and beeswax, for example. And last but not least, sun protection plays an important role in skin care: So make sure you have the right sun protection factor on cold days, because there are suitable care products for all skin types.
You might also be interested in:

This article contains so-called affiliate links. Further information are available here.